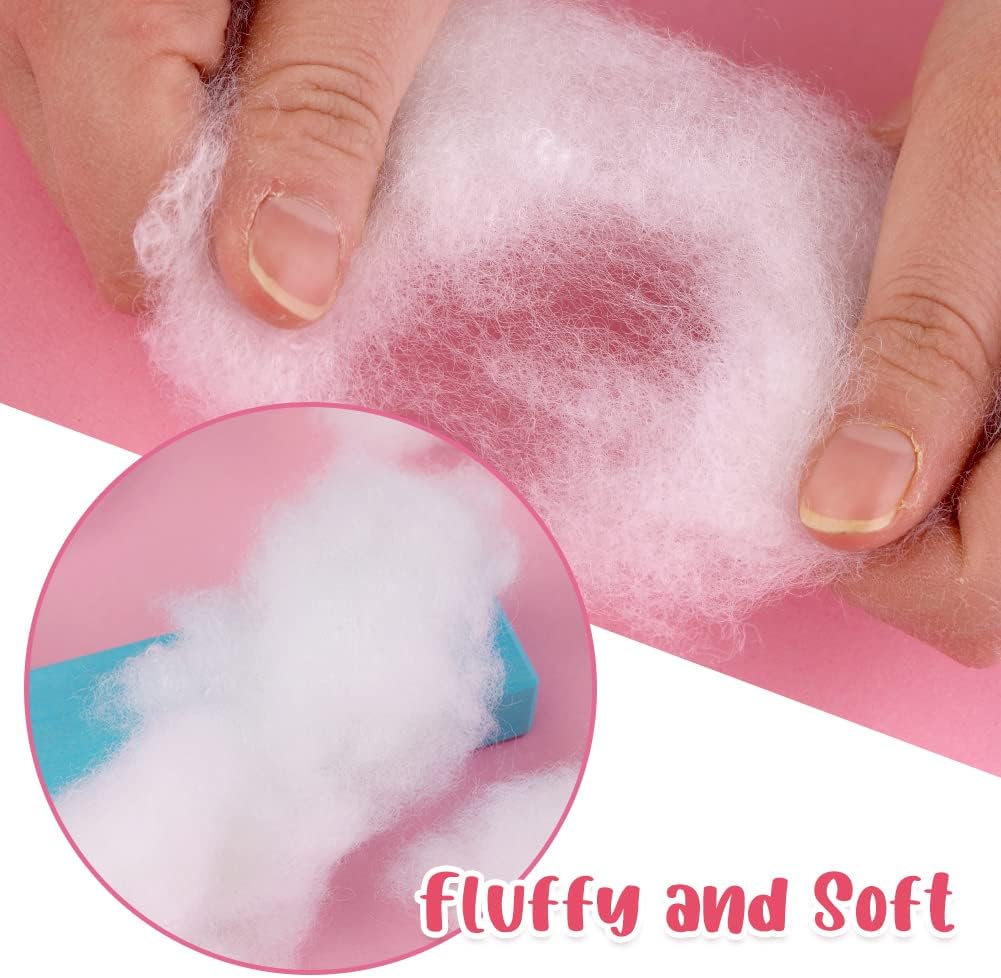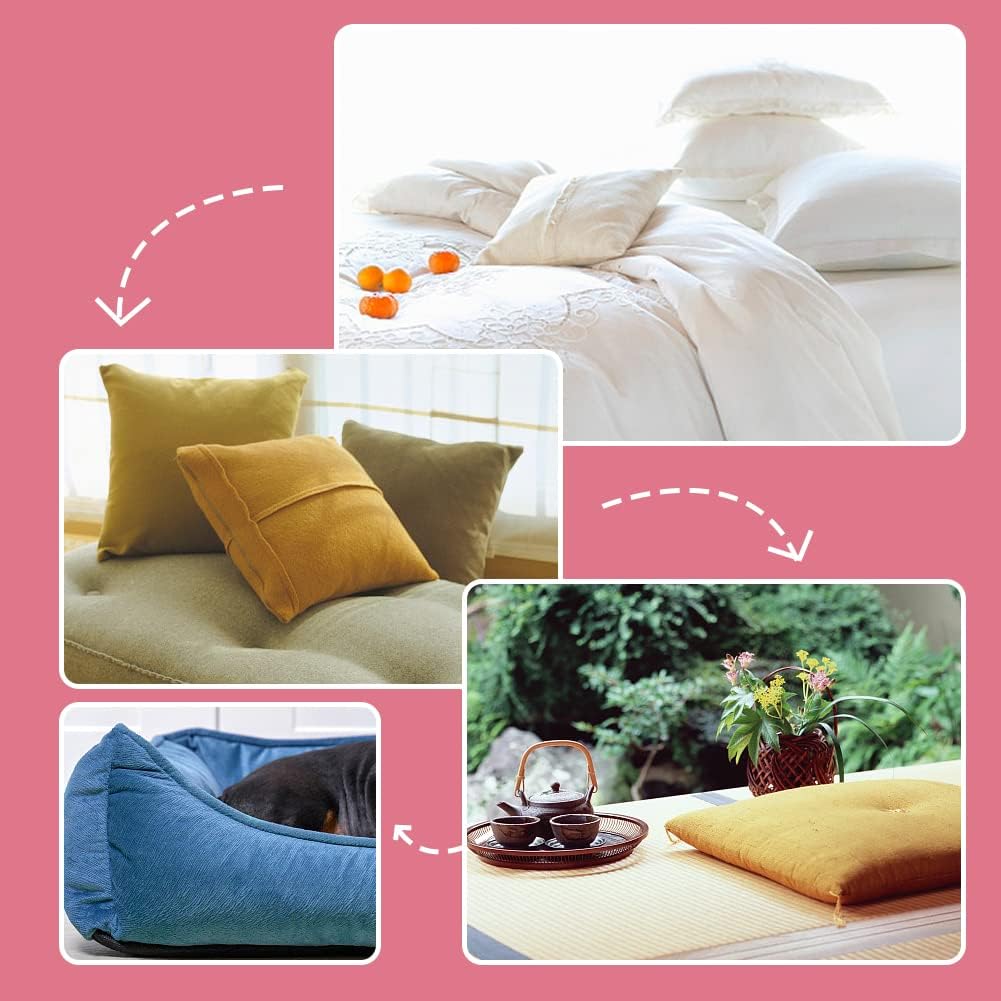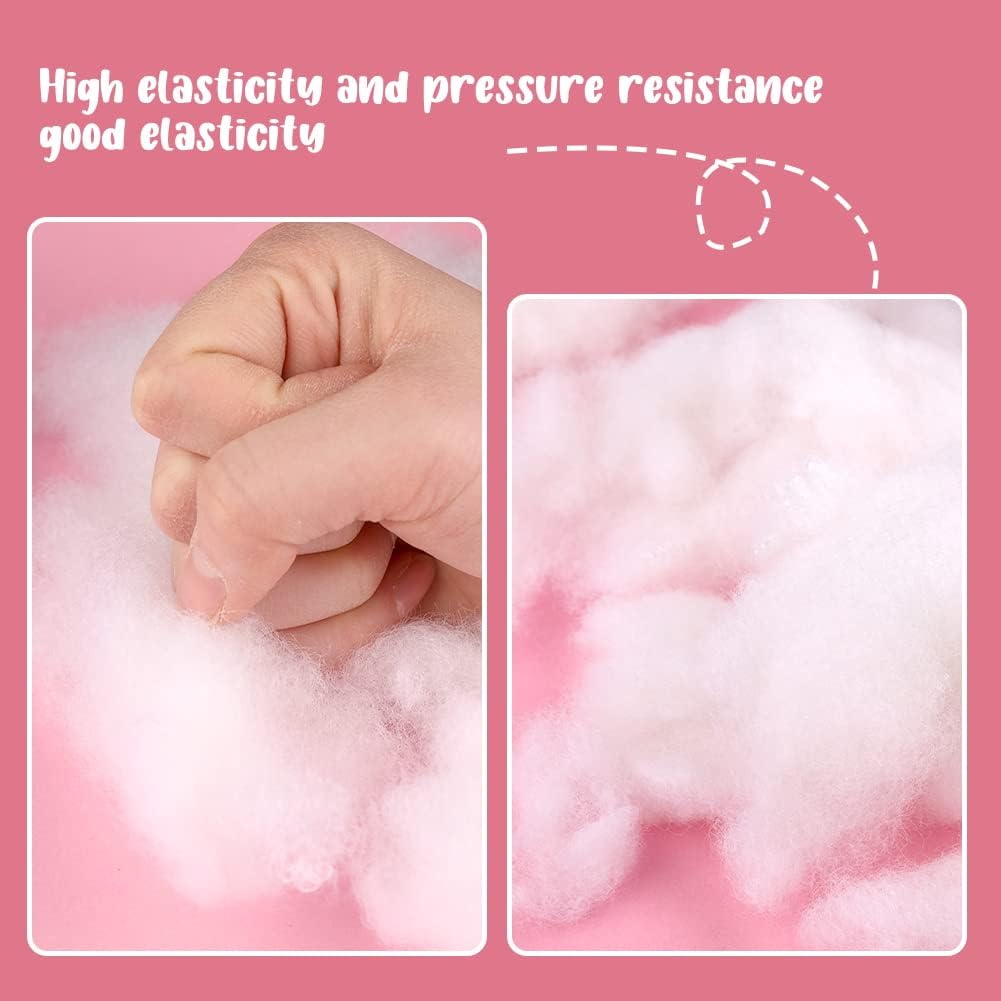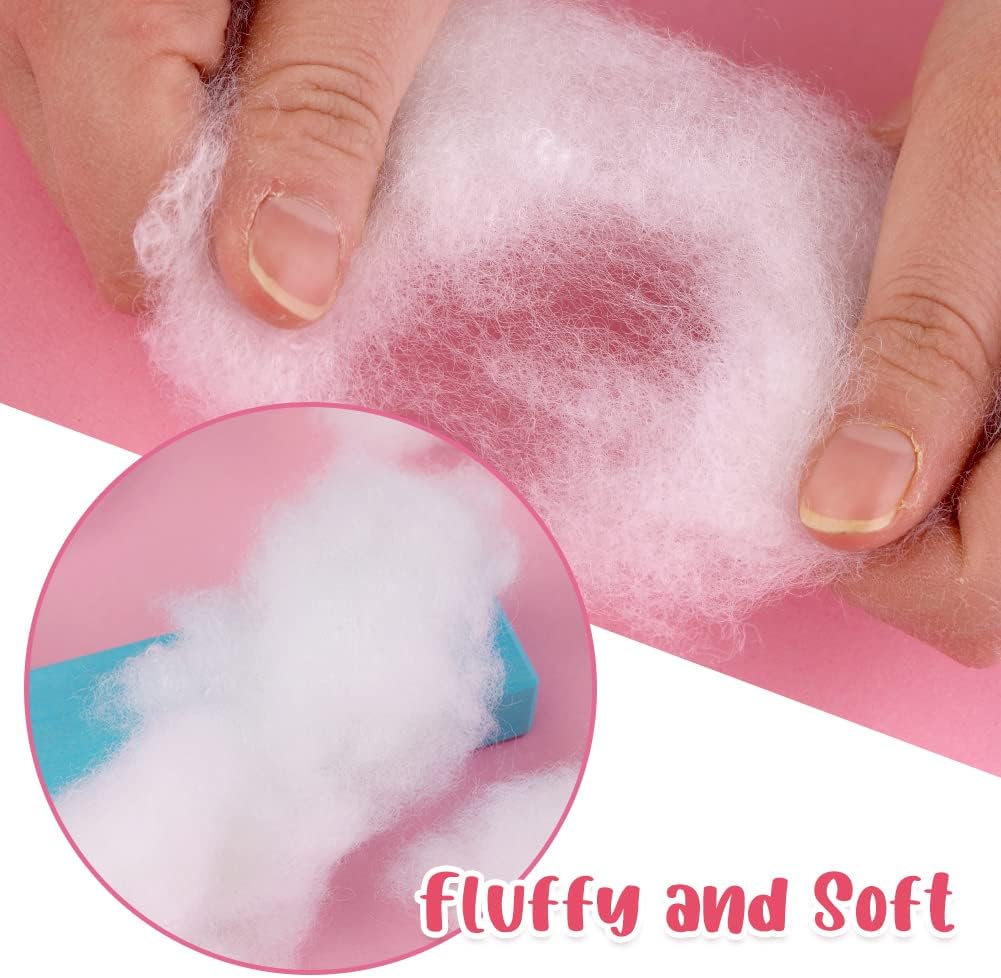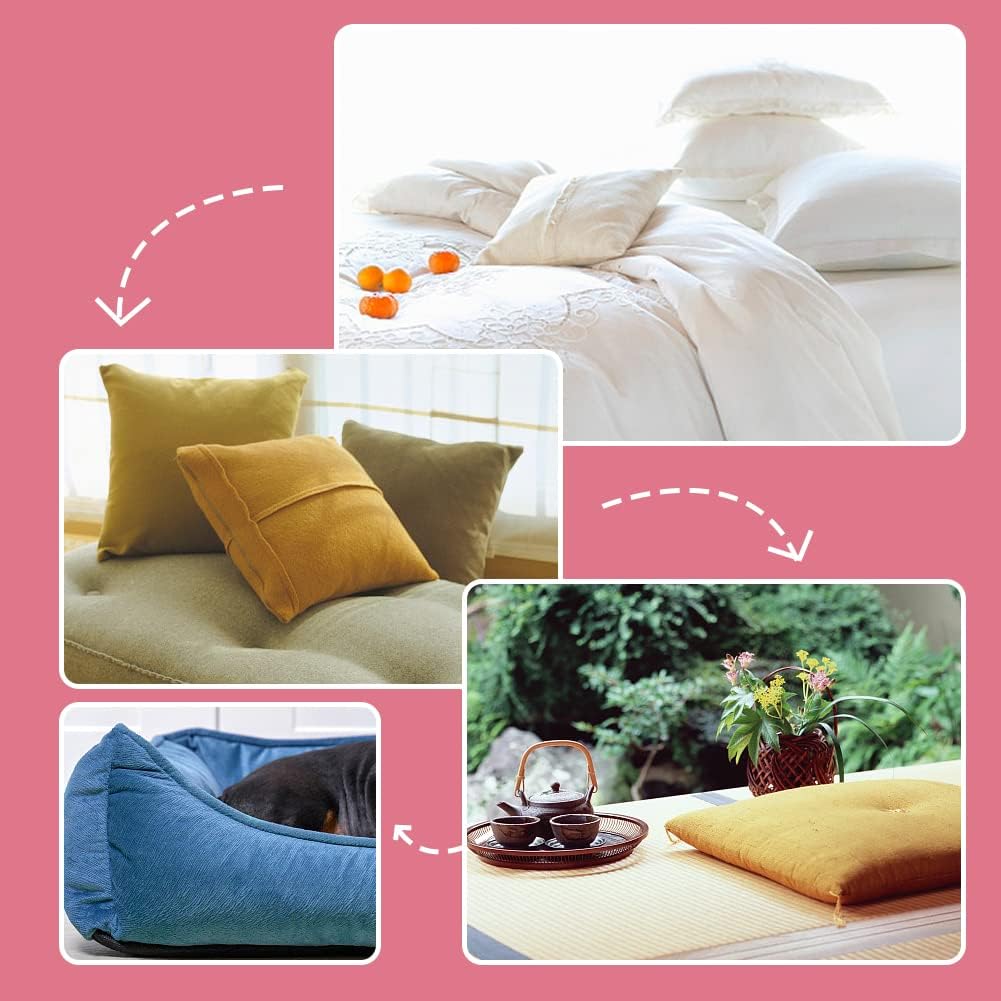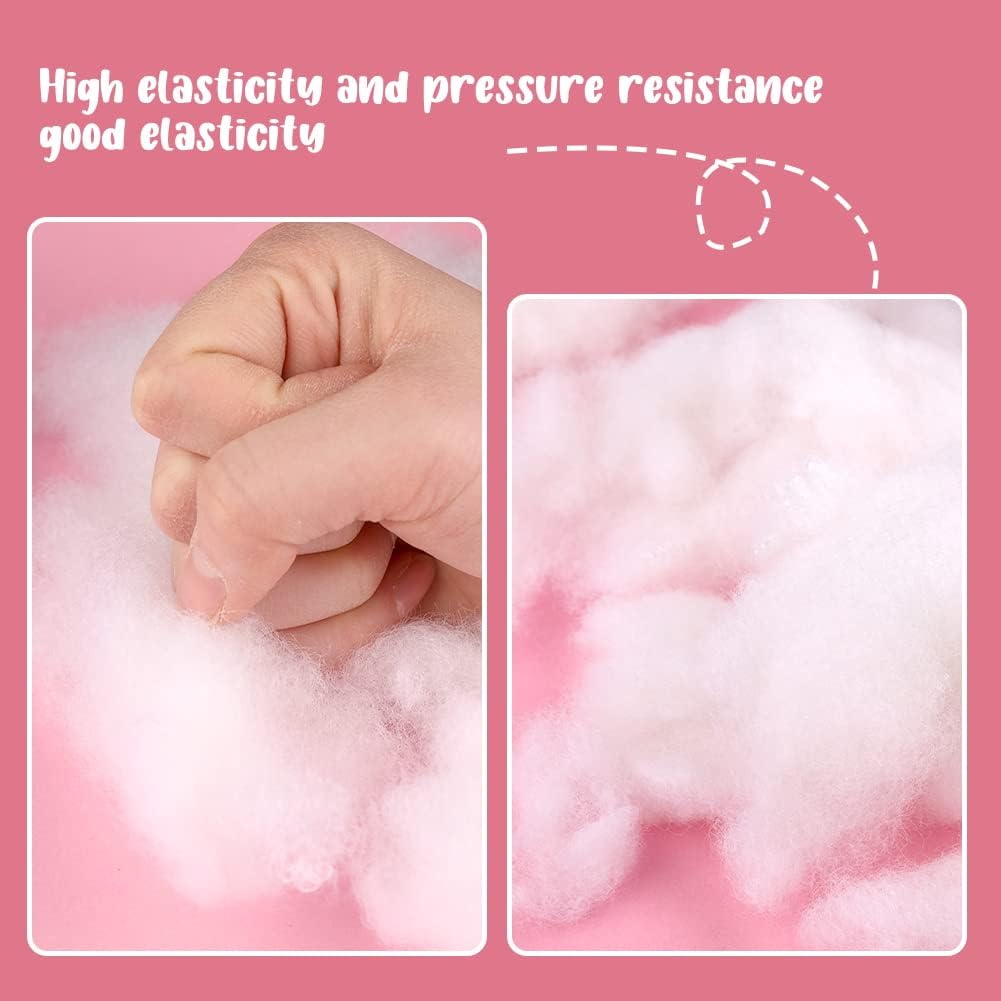 Poly-Fil Premium Polyester Fiber Fill – Premium Polyester Fiberfill
This super soft toy filling is safe, hygienic and washable.
Made from 100% recycled hi-loft polyester.
Perfect for filling toys, cushions and various craft projects.
CALL NOW
WHATSAPP ME
PRODUCT DETAIL
Best Stuffing & Polyester Fill?
Find presently our comparison of the finest Stuffing & Polyester Fill. It is never simple to select from the wide range of offers. On the advertise, you'll discover an incalculable number of models, all at diverse costs. And as you'll find, the finest Stuffing & Polyester Fill are not always the ones at the highest costs! Numerous criteria are utilized, and they make the abundance and pertinence of this comparison.
To assist you make the leading choice among the hundreds of items accessible, we have chosen to offer you a comparison of the Stuffing & Polyester Fill in arrange to discover the finest quality/price proportion. In this positioning, you'll discover items recorded concurring to their cost, but too their characteristics and the suppositions of other clients. Too find our comparisons by categories. You won't got to select your items at arbitrary any longer.
Poly-Fil Premium Fiber , White
100 Percent Premium polyester fiber
Superior resiliency and smooth consistency
Made from 100 Percent recycled polyester fiber
Washable and non-allergenic
Fiber Fill, White
100 Percent Premium polyester fiber
Superior resiliency and smooth consistency
Made from 100Percent recycled polyester fiber
Washable and non-allergenic
Polyester Fiber Filling
Ideal fill for stuffing animals and decorative pillows to give it that squishy and comfortable feeling
Wonderful fill for hand-made dolls and toys
100% Polyester fiber fill
No added chemicals or flame retardants
Poly Fil Premium Fiber Fill
100% Premium Polyester fiber
Superior resiliency & smooth consistency
Technical Parameter
Polyester Fiber, Premium Fiber Fill, High Resilience Fill Fiber, Stuffing for Small Dolls Part Pillow Comforter
premium polyester fiber fill, fine and dense fiber, good warmth retention, not easy to agglomerate, high resilience.
We choose good-quality new materials, every production process is very delicate, natural white, light and clean, fluffy and soft, and full of shape.
After the product is filled internally, it will expand automatically, and it will not be deformed even if it is machine-washed. It has excellent support and hardness for toys, so you can choose with confidence.
Excellent Comfort: Interior of the filled cotton material is compact and has a larger fiber space, all of which will produce better warmth retention and comfort effects.
Our filling fiber has a wide range of applications, which can be used for stuffing plush toys, pillows, back cushions, DIY fillings, cotton quilts, pet nests, home textiles, etc.
Premium Polyester Fiber Fill for Re-Stuffing Pillows, Quilts, Paddings, Pouf, Stuff Toys, Fiberfill, Stuffing, Machine Washable White
Material: High quality polyester fiber
High Quality Filling: The filler is composed of 3D polyester fiber, soft to the touch, long drawing, and very comfortable to the touch. It can absorb moisture, is breathable and fluffy, and keeps it dry.
Uses: These fillers can be stuffed into pillowcases or other coats to perfectly fill pillows, cushions, pet beds, plush toys, dolls and many other handicrafts to achieve DIY handmade.
The filling can be stuffed into the jacket for machine wash, low maintenance cost, very convenient, and then placed in the shade to dry. It is good for the skin and will not cause allergies.
7D Hollow Fiber Polyester Filling Soft Stuffing for Body Pillows
premium polyester fiber fill, the fibers have the right amount of softness and resilience, with enough support to make you very comfortable.
Reassuring source of materials: We choose high quality materials and every production process is very delicate, naturally soft and fluffy.
Our filling fiber has a wide range of applications, which can be used not only for our pregnancy pillows, but also for stuffing plush toys, bed pillows, decor cushions, home textiles, etc.
Polyester Stuffing High Loft Polyester Fiber Fill
Our polyester stuffing is made from 100% brand new high loft polyester fiber, which is 100% hollow siliconized conjugate.
Our polyester fiber fill is processed by our special machines to reach its full loft potential. This means that our processed polyfill is super volumized and extra fluffy.
Polyester is a synthetic material and therefore makes a great alternative to organic filling materials, and can be washed safely in the washing machine.
Great for stuffing teddy bears, dolls, plush toys, as well as decorations such as fake snow and clouds.
Polyester Fiber Fill, Premium Fiber Fill Stuffing, Fluff Stuffing High Resilience Fill Fiber for Stuffed Animal Crafts, Pillow Stuffing, Cushion Stuffing
premium polyester pillows stuffing fiber fill, pillows stuffings suitable for all types of craft and home decor projects. The pillow filler for stuffed animals uses compression bag packaging.
FAQ
1. What do you offer?
We produce recycled hollow conjugated siliconized and non-siliconized polyester staple fiber mainly, we can make hollow fiber (HS/ HD) and virgin polyester staple fiber HCS as well.
2. What is it used for?
Our fiber is widely used in filling, non-woven fabric
3. Are you a factory or a trading company?
We are a factory specialized in polyester staple fiber for many years but now we also have our own professional trading company. We will source many types of textile products such as yarn, PP fibers from others to supply our own customers as well. We also provide our own customers with other related products such as: Foam, Pillows, Cushions, Toys, Down/ Feather,…
4. Where is your factory location?
Our factory locates in the north and the south of Vietnam. You can visit us from Ho Chi Minh City and Hanoi City, Vietnam. You could contact our salesman to fetch you if visiting.
5. Can you accept free sample?
Yes, the hand sample is free when not exceed 1 kilograms. Upon price confirmation, we will provide a sample within 2-3 days; the freight cost will be charged to client.
6. Can you provide ODM service?
Yes, we work on ODM orders. Which means size, material, quantity, design, packing solution, etc, will depend on your requests, and your logo will be customized on our products.
7. How about your quality? What's the minimum order Quantity (MOQ)?
Please try a trial order, you will know it. The MOQ is 23,000 Kilograms/order, but the price will be lower if you order bulk volume.
8. Can I mix different items in one order?
Sure, you can mix any products we can provide.
9. How can you guarantee the product quality?
We have experienced QC team. We control not only productive process but also raw material. In addition, we have different kinds of testing instrument to help us guarantee the product quality.
10. What's the payment terms?
L/C at sight, 30% TT in advance are mostly accepted; other terms shall be negotiable by both sides
---
If you need further information,please feel free to contact me.
Beside raw material, I also offer home textile machinery or virgin polyester staple fiber sourced from my long term partners to offer one stop solution services for our clients.
I am looking forward to hearing from you!.
Thanks and Best Regards,
Tony Tan
Whatsapp number: +84 90 466 5251
Wechat: tony_tan8899