What is polyester fiberfill made of? 
It is usually made from polyester and other recycled materials. Fiberfill stuffing is inexpensive to make, and its insulating and filler properties make it ideal for different projects and purposes. Fiberfill stuffing is normally made from polyester, a synthetic fiber that is very cheap and easy to recycle.  Fiberfill stuffing is fiber that has been combed and fluffed to form a soft ball, kind of like a ball of cotton. It is usually made from polyester and other recycled materials. Fiberfill stuffing is inexpensive to make, and its insulating and filler properties make it ideal for different projects and purposes.
Polyester fiberfill, or Dacron, is a soft batting material that is used for a range of projects and applications. Fiberfill is most commonly used as a wrap for new foam cushions. Dacron is what gives cushions their rounded, softer look. This material is recommended for all cushions and seats. Polyester fiberfill can also be used to fill throw pillows and bean bags, and is often used in Do it yourself craft projects.
Polyester fiberfill wrap (also known as Dacron) can help improve the aesthetics of practically any seat or cushion. The wrap gives a softer, rounded look, while without it, a cushion would look flat and angular. Fiberfill also helps in sliding foam cushions into their fabric covers.
RECYCLED FIBERFILL is applied for furniture, bedding, toys, and decorative pillow markets. Poly Fiberfill is used for seats, seat backs, and throw pillows.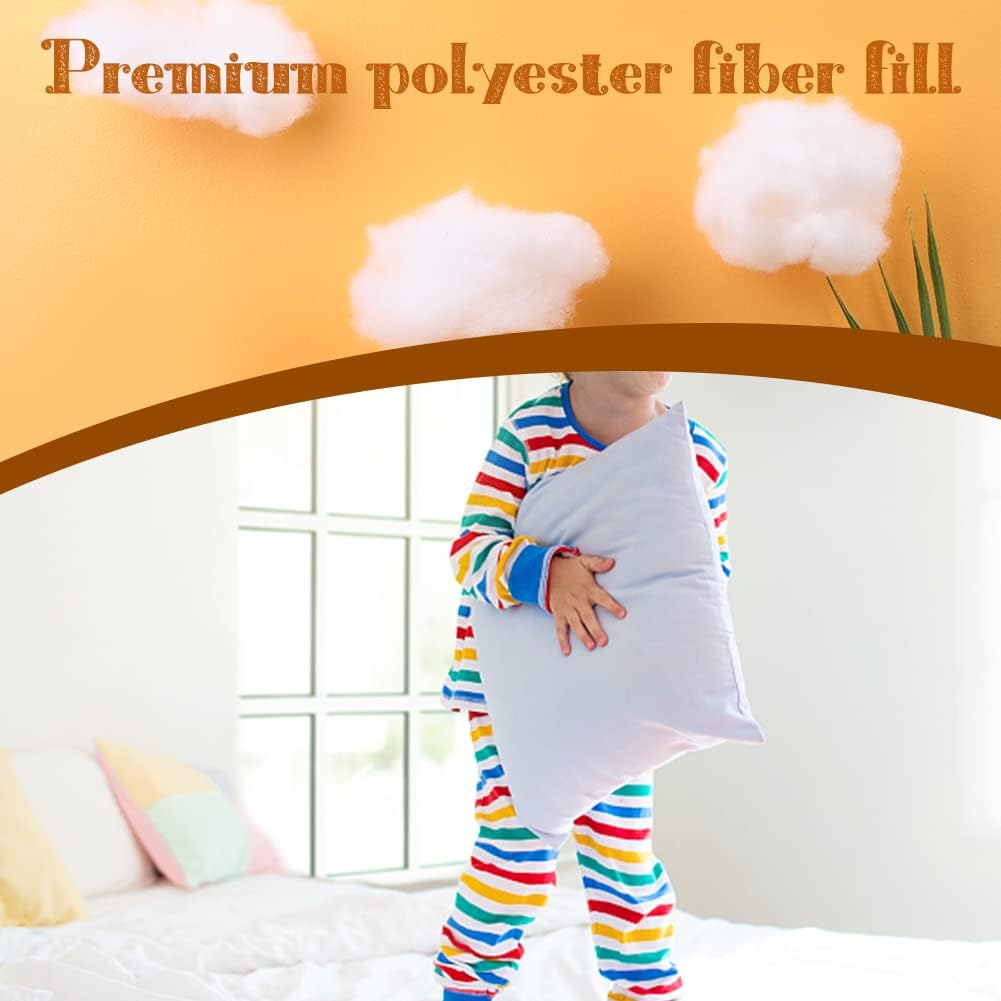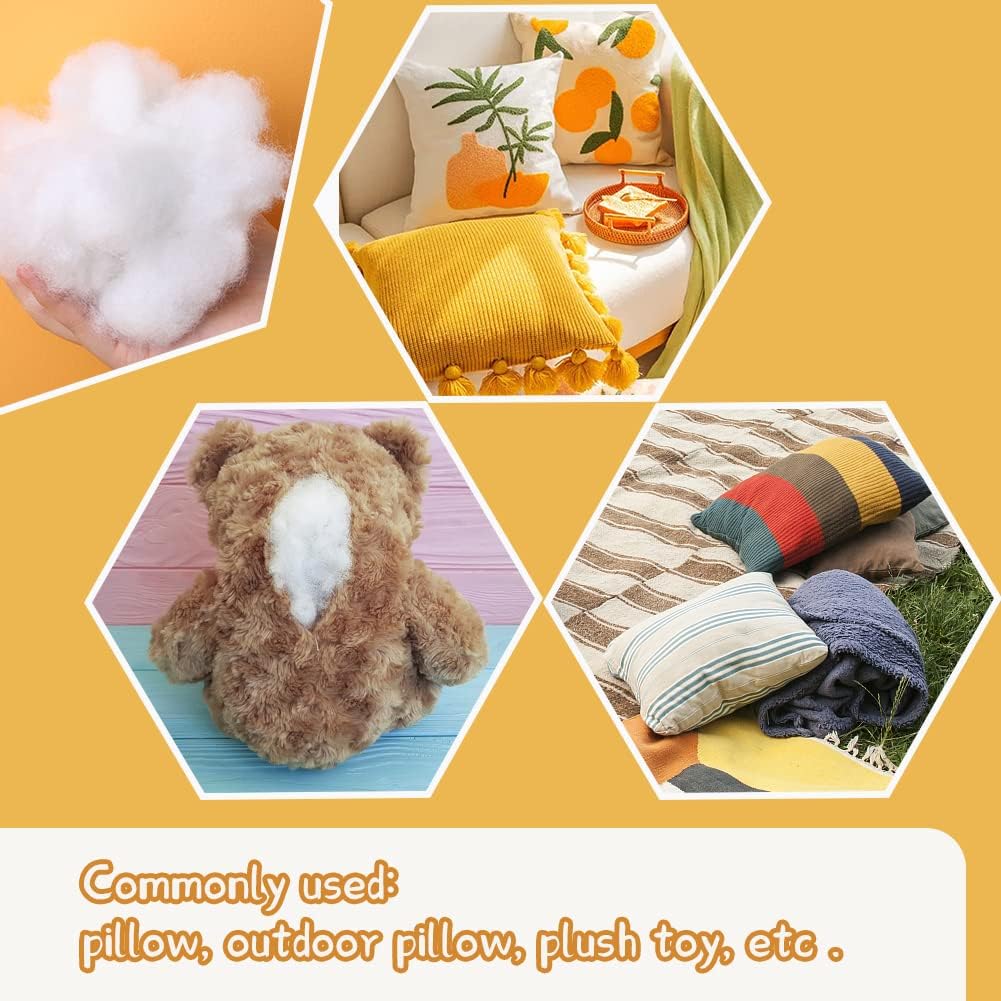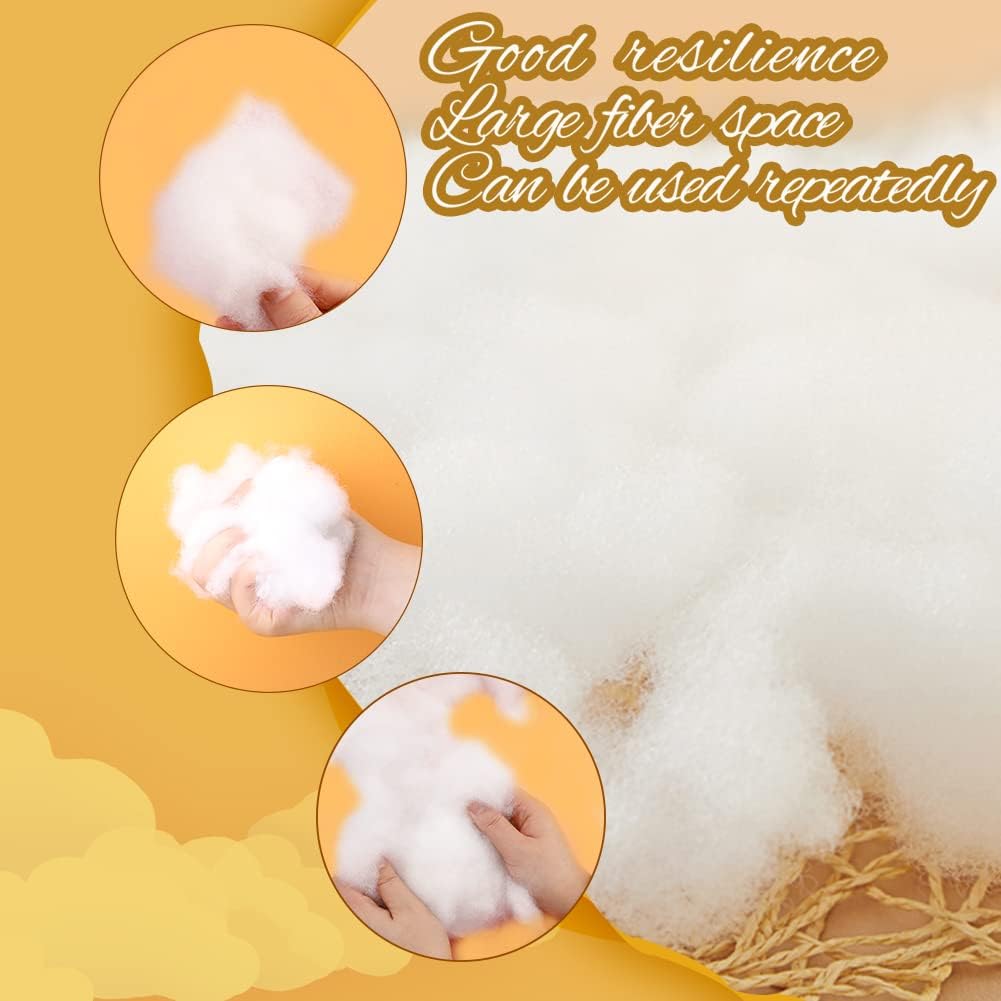 Polyester Fiberfill 
Polyester fiberfill pillows are usually less expensive than down or goose feather pillows. They are also non-allergenic and are resistant to mildew. Pillows stuffed with loose polyfill may be prone to clumping and matting. Some polyester fibers are engineered to have hollow air cores which helps them resist matting. Polyester fiberfill batts, or thin flat sheets of fiberfill, may be rolled in a flattened shape to fill a pillow, which makes it less likely to become lumpy.
Synthetic Fiberfill
Synthetic fiberfill is a man-made material that has been spun, coiled or textured to create a dense mass of soft fibers. Fiberfill can be loose or in the form of a flat batt or thicker matt. In pillows it is most often used loose or in a rolled batt. Olefin, a polypropylene and polyethylene fiber, is used as fiberfill, primarily in linings for outerwear. Acetate, derived from plant-based cellulose and acetic acid, is also made into fiberfill and is used as a pillow stuffing. Most pillows stuffed with fiberfill are filled with polyester, according to Penn State University Extension. Polyester fiberfill is just a type of synthetic fiberfill.
Synthetic fiberfills, including polyester, can be machine washed and dried. Wash two pillows at a time for a balanced load, and use warm water and gentle detergent. Tumble dry fiberfill pillows on high heat with a few tennis balls to decrease lumpiness. It may be necessary to hand fluff pillows after removing them from the dryer by pulling fiber clumps apart with your hands through the pillow ticking.
Synthetic fiberfills of any type can be blended with down to increase softness and durability. Polyester fiberfill batts can also be wrapped around a foam-core pillow to soften the lines. Synthetic down is a type of filling made with finer polyester gel fibers that mimic down's ability to form to the contours of the sleeper's head and neck.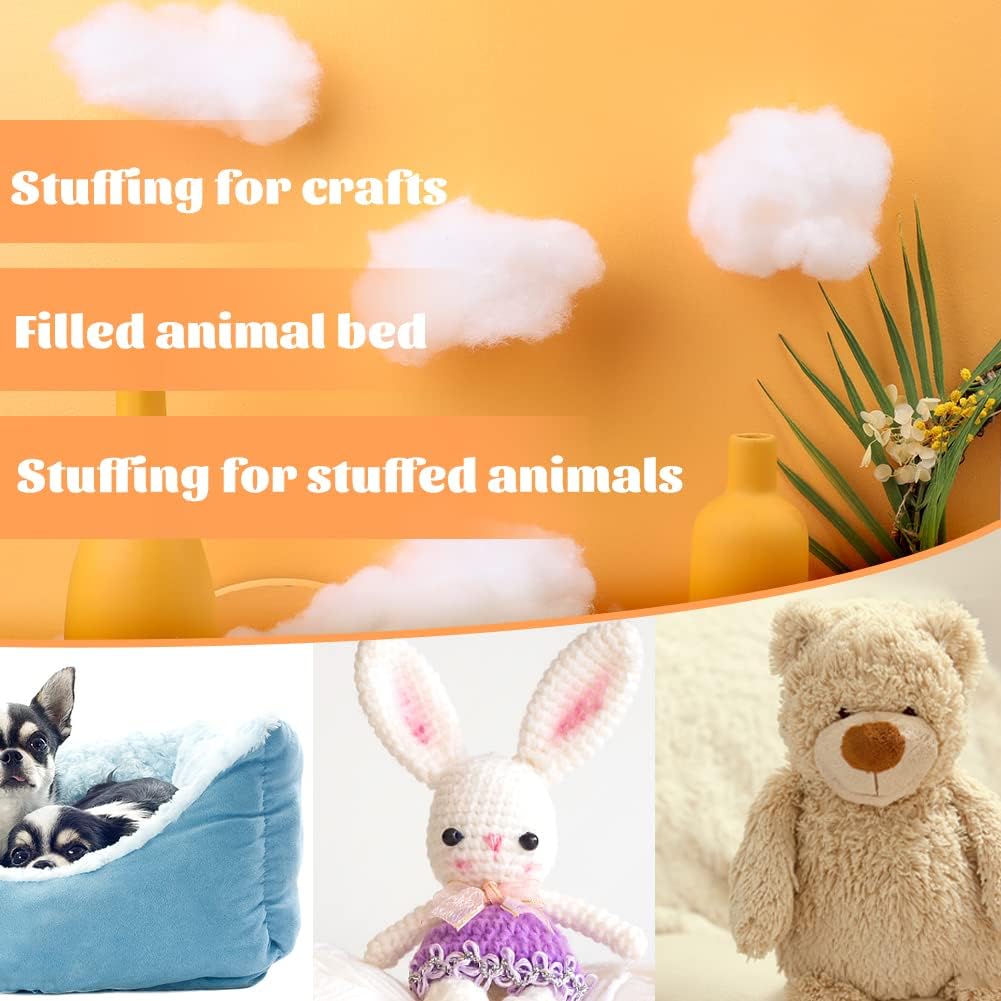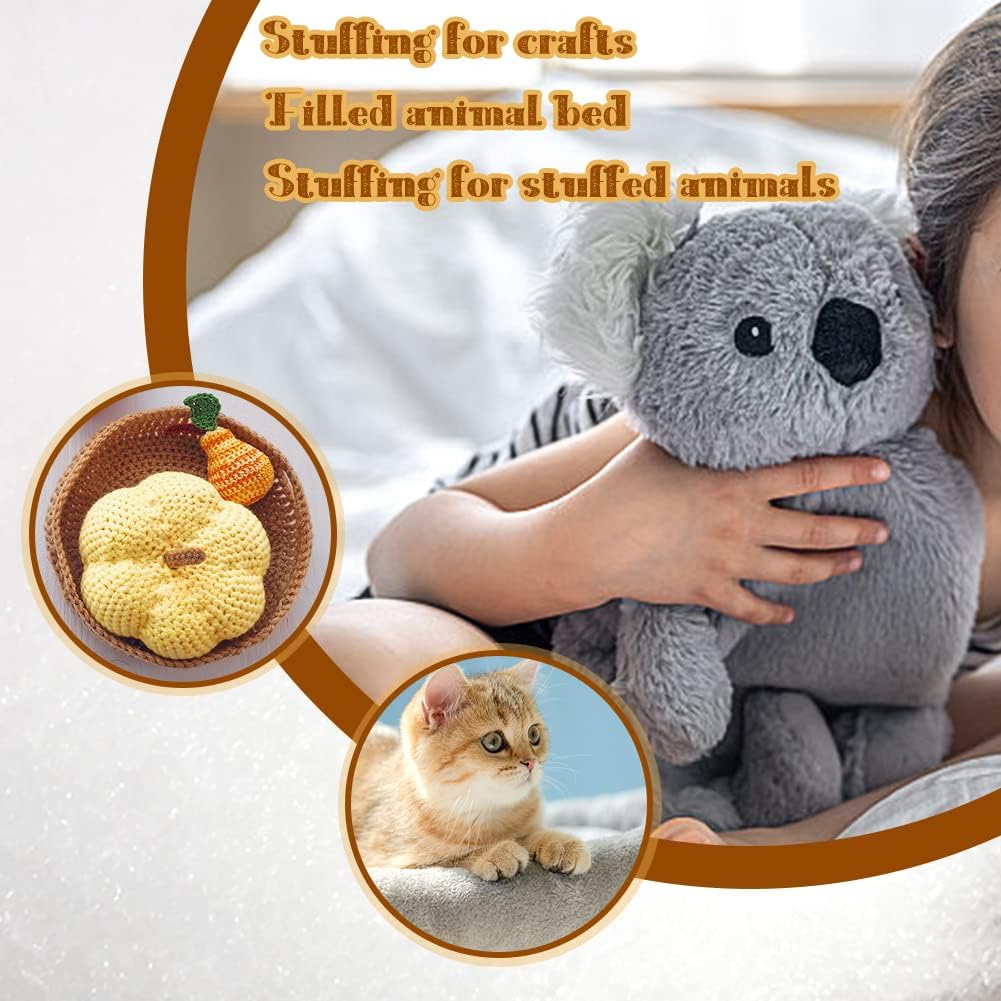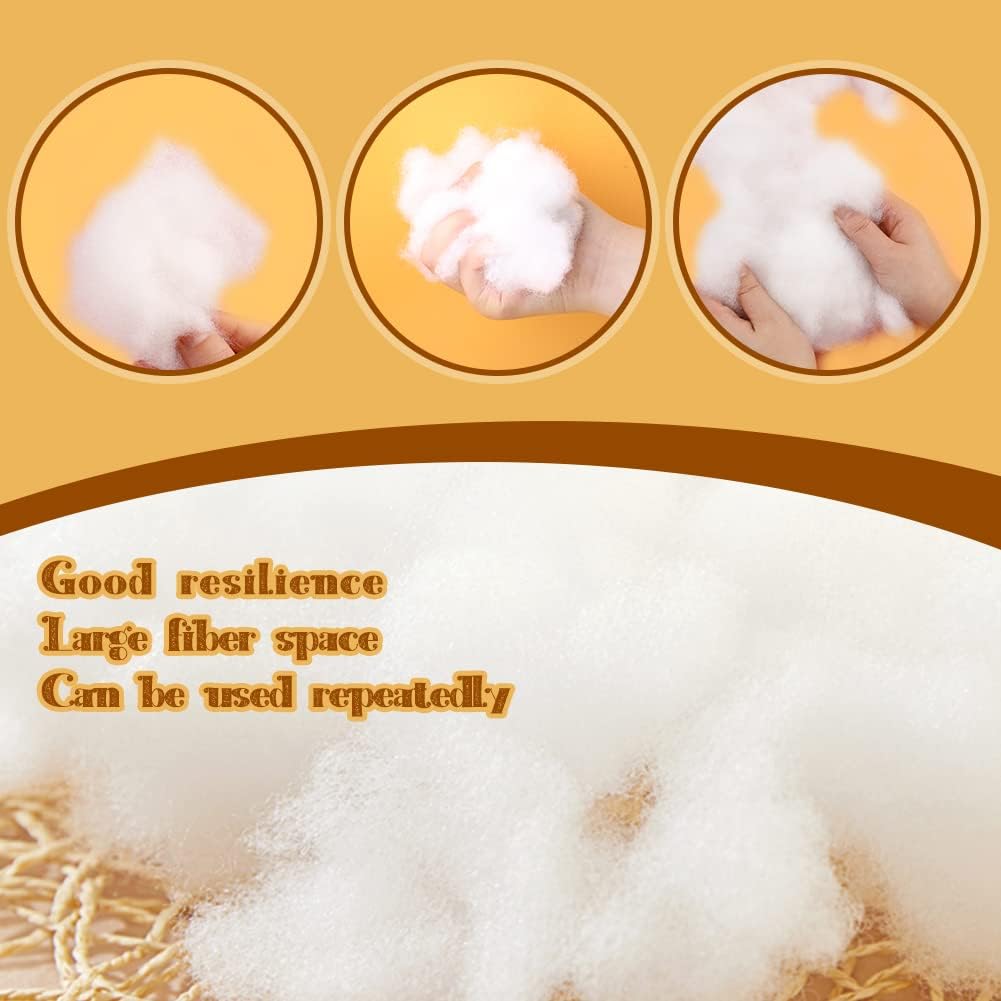 Using Polyester FiberFill (Polyfill) for Acoustics Industry
Polyfill, also known as polyester fiberfill, is one of the best types of materials used for enclosures. This material is found and sold almost anywhere and is extremely affordable. The material is easy to apply to the inside of your subwoofer enclosure and allows you to add the perfect amount of fill so your box appears bigger to the subs which will then produce better audio quality.
When Poyfill is added to your enclosure, the airspring within the box begins an isothermal process. When the air passes through the Polyfill it is scattered and dissipated by the fibers, causing the air to be less dense. The speaker then interacts with the enclosure as if it is larger than it really is, changing the sound.
Often times you'll either build or buy an enclosure for your equipment and it will be just a tad too small. In these cases you can easily add some Polyfill to the box to increase the effectiveness of your subwoofer. As long as you are within the manufacturers suggested box volume specs, a larger enclosure is more efficient than a smaller one no matter what size the driver is. Having a large enclosure gives you more options; if your subwoofer enclosure is too small, there isn't much you can do except build or buy a new one.
On a more negative note, too much Polyfill can prevent your speakers or sub woofers from producing audio at their full potential. Obviously overstuffing the enclosure will restrict the linear movement of the sub and make the quality of the audio sound extremely muffled. Too much also decreases the effective dampening of the speaker which would allow it to bottom out. Polyfill is also not appropriate for every application – if your enclosure is already bigger than the manufacturer suggests, polyfill isn't needed and could actually negatively impact the sound.
The effects of Polyfill vary for each enclosure, but all will follow the same general rules. The correct amount can help bring out the full potential of your speakers and sub woofers, but too much will make them sound horrible. So do yourself a favor and research the proper amounts of Polyfill to add to your subwoofer enclosures to ensure you have the best stereo system out of all your friends.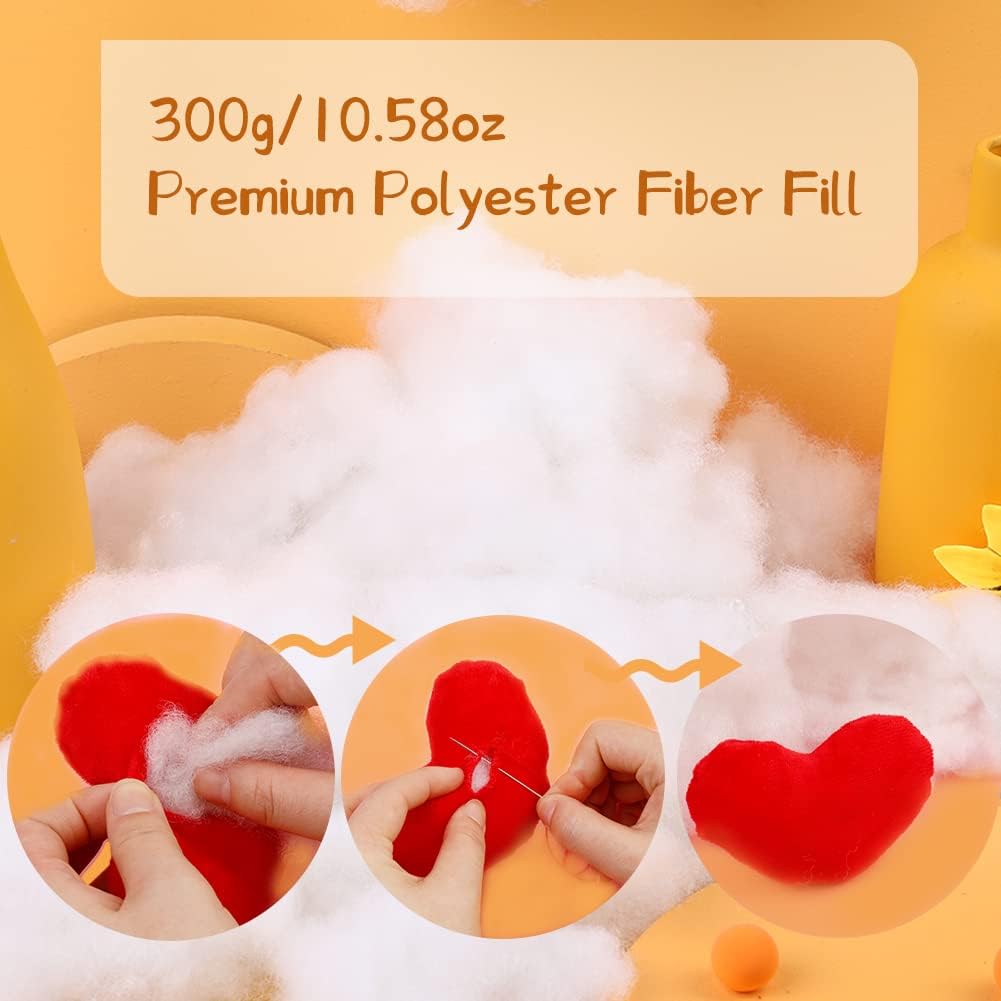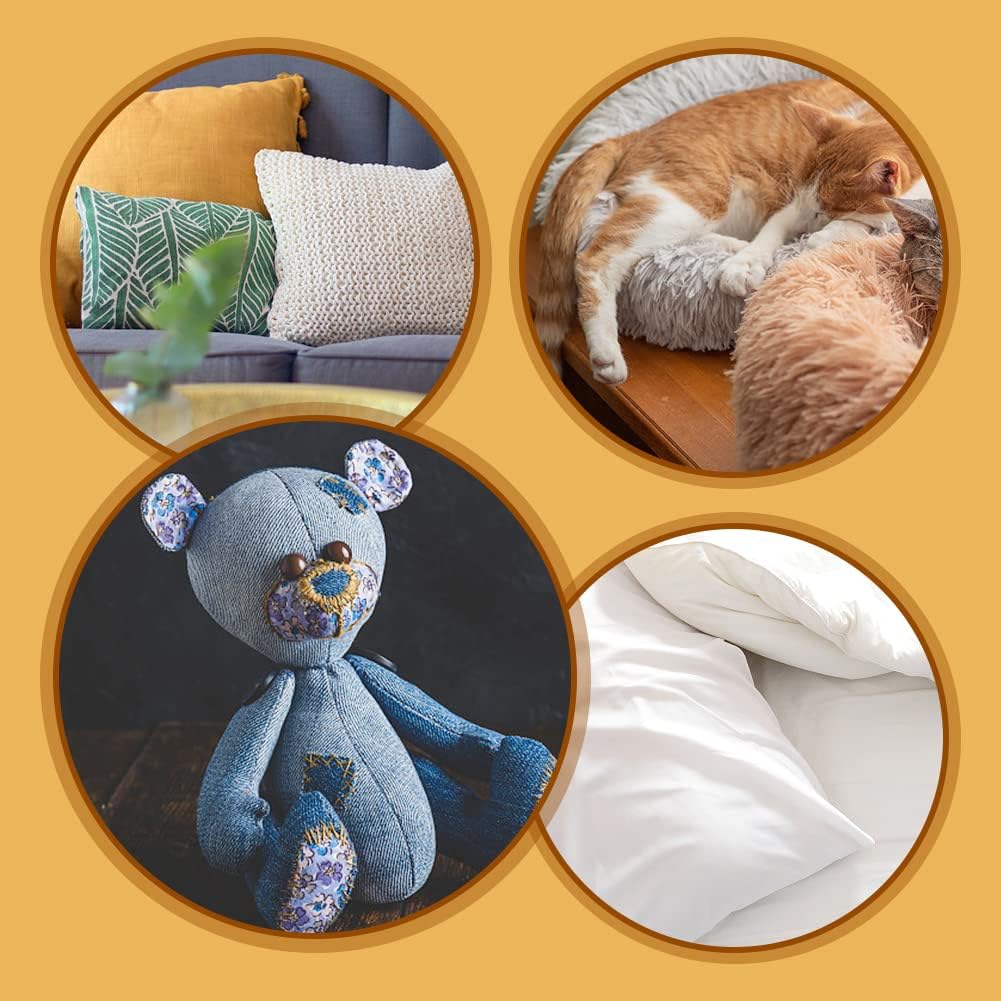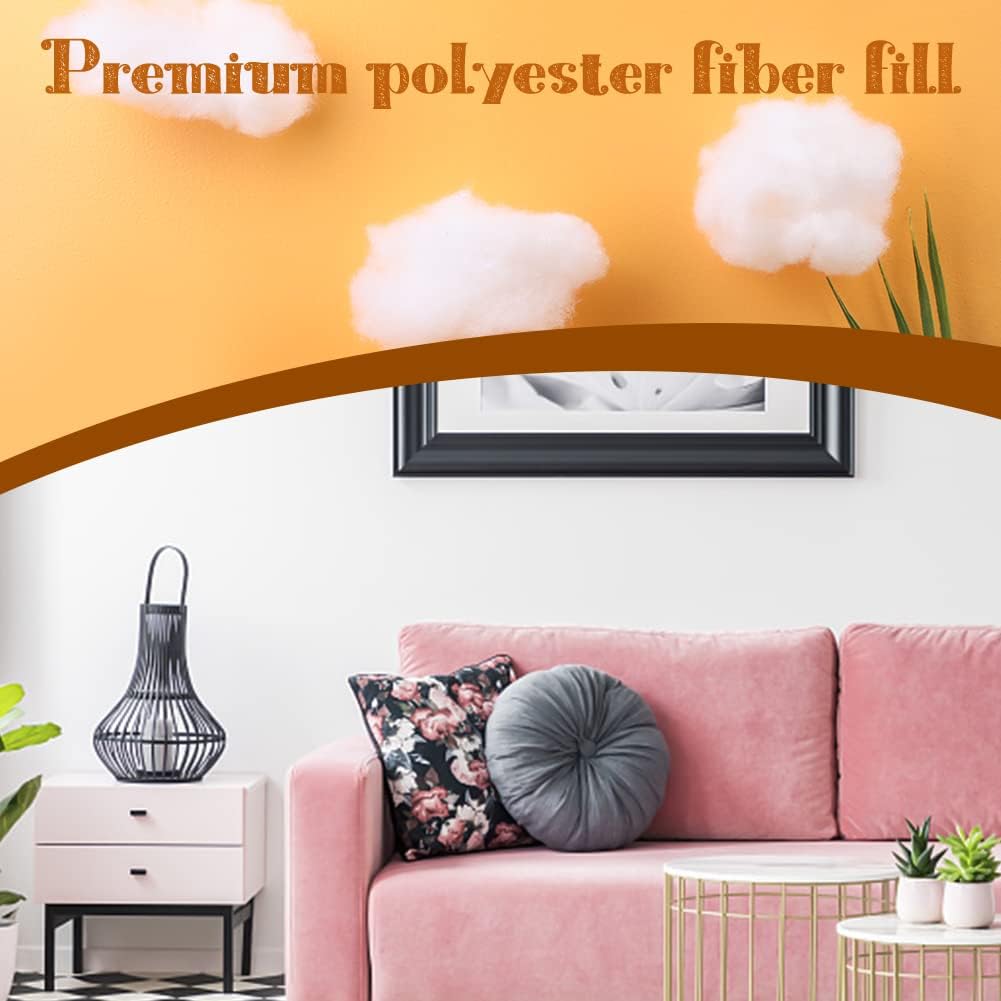 Polyester Fiber Fill 15 Denier – Hollow Slick Conjugate
Polyester Fiberfill 15 Denier is an extra-comfortable polyester stuffing with a slick finish to prevent bunching. This cushion filling is non-allergenic and resistant to mildew. Generally, Polyester Fiberfill is stuffed inside a pre-sewn cover of Spun-Bond Pillow Protector Fabric and inserted into a cushion or pillow fabric. Use Polyester Fiberfill as a stuffing for pillow forms, deep seating back cushions, pet beds and other craft projects.
Siliconized polyester filler is a type of filler created from synthetic fiber, polyester, that is treated with a silicate material. This silicone coating adds a featherlike touch to the fill, which makes it very slippery, soft, and easy to work with. The siliconized process also makes the fiber resistant to bacteria and the accumulation of dust. Siliconized polyester filling has properties that prevent the attachment of dust mites and bacteria; therefore, it is considered antimicrobial and hypoallergenic. Siliconized polyester filling resists the growth of molds and mildews and holds its shape better than other types of fiberfills.
This fiberfill is machine washable. The fiber may bunch up in laundering but can be smoothed back out with your hand.
High quality material: Polyfill stuffing are made of high-quality materials, you can see the white color of our fiber filler. We never bleach the material, to make the filler fiber lighter and cleaner, fluffy and soft, fine and dense fiber and high resilience, and you can use it more at ease. Every production process is very delicate, natural white, light and clean, fluffy and soft, full of shape, giving you a pleasant experience to use. Premium polyester fiber fill, fine and dense fiber, good warmth retention, not easy to agglomerate, high resilience.
Reusable and washable: After handwashing or machine washing, the premium polyester fiber fill can be used again after drying, it is ultra-strong and durable, not easy to agglomerated same fluffy and comfortable after washing. A unique process the special blend of polyfill stuffings creating an extraordinary resilience that maintains its integrity through countless launderings. Allow you to apply to multiple holiday decorations, such as Santa Claus dolls, pumpkin pillows, Easter bunny dolls. After the product is filled internally, it will expand automatically, and it will not be deformed even if it is machine-washed. It has excellent support and hardness for toys, so you can choose with confidence.
Strict process: The layers of the production process make our high resilience fill fiber has good support, not loose, very full. It has a very compact structure and high fiber density, which can be well filled with dolls, pillows, etc., and will not easily become deflated.
Comfortable and durable: The stuffing fiber is very fluffy and soft and not easily deformed. Perfect for DIY crafts and home projects. For example, the fluff stuffing fill fiber is perfect for dolls, pillows, cushions, pet nests, etc. This filling cotton has a small capacity and can only be used for filling small dolls, etc. If you need to make pillows and other fillings that require more fillings, I suggest you would need multiple pieces to prevent insufficient filling. This filling stuffing is fine and dense, has high elasticity, full shape, the stuffed cotton is soft and fluffy, has a warm effect, very suitable for stuffing for stuffed animals, stuffed pillows, and stuffing for crafts.
Wide Application: Our stuffed animal stuffings are suitable for stuffing fluffy toys, amigurumi project and craft making, and perfect for stuffing pillows, back cushions, cotton quilts, pet nests, etc. Hurry up to make handmade doll decoration for your Christmas, Halloween, Easter. Our filling fiber has a wide range of applications, which can be used for stuffing plush toys, pillows, back cushions, DIY fillings, cotton quilts, pet nests, home textiles, pillow stuffing, cushions stuffing, quilt stuffing, stuffing other household items, or stuffing for crafts, etc
Is fiberfill eco friendly?
Our Fiberfill is environmentally friendly, naturally-based fiber. It offers the performance of synthetics and the peace of mind of natural materials.
Is polyester fiberfill safe?
Polyfill, or polyester fiberfill, is a petroleum-based, nonrenewable resource that is energy intensive and contains toxic chemicals. Because polyester is cheap and versatile, it's become a popular option for a variety of uses, including crafting.
What is polyfill made of?
What is Poly-fill? A synthetic material used as cushioning in pillows and bedding, poly-fill is soft, durable, extremely fluffy, and widely used in the mattress industry. Made from polyester, the material is commonly referred to as polyester fiber, fiberfill, or, simply, stuffing
Is polyfill the same as fiberfill?
Polyester fiberfill is a synthetic fiber used for stuffing pillows and other soft objects such as stuffed animals. It is also used in audio speakers for its acoustic properties. It is commonly sold under the trademark name Poly-Fil, or un-trademarked as polyfill
Is it safe to sleep on polyester?
It is perfectly safe to sleep on polyester sheets, and many people find them very comfortable. People who avoid polyester sheets may prefer natural and organic materials over synthetic fibers.