Microfiber
Microfiber fabric, produced with polyester fibers, has properties like moisture-wicking and moisture resistance which makes them ideal for making sports apparel. They are very lightweight and comfortable to wear. They can also be water repellent and can be worn to resist rain and wind conditions. Microfiber can also be a blend of polyester and nylon fibers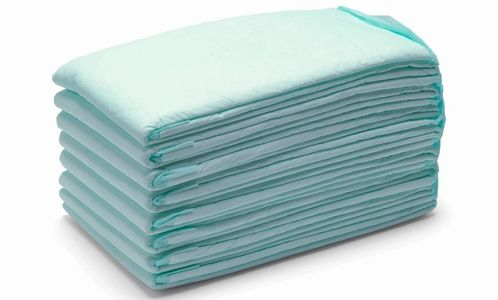 What is Microfiber fabric?
Microfiber – the name gives you a gist of what you have in store for you when you buy this fabric- it is a synthetic fabric that is supposed to be even finer (read micro?)  than silk. The fibers in your microfiber fabric may be acrylic, rayon, nylon or more commonly polyester. They may be blended with other natural fibers like linen, wool, and cotton or with spandex for stretchability. The fabric is woven or knitted into different fabrics like broadcloth, crepe, twill, satin, faille, taffeta.
A piece of fabric is called microfibre if its fibers have a linear density of less than 1 denier (Silk has a fiber size of 1.25 denier)
Microfiber is half the diameter of a fine silk fiber, one-third the diameter of cotton, one-quarter the diameter of fine wool, and one hundred times finer than human hair. https://www.sciencedirect.com/topics/chemistry/microfiber
I know it mostly as a cleaning cloth par excellence but have learned since then that its use is as varied as its different types and versatility and superior qualities. They make the most beautiful garments.
What is Microfiber made of?
Microfiber is a man-made synthetic fabric made from the byproduct of petrol. It is made by refining the leftover sludge in the oil industry and producing fibers from this by forcing the liquids through a device with small holes called a spinneret. The fibers that are made so are woven into the fabric you know as microfiber. It can be used on its own or blended with man-made or natural fibers.
Micromattique is a Dupont company owned polyester microfiber. Microfine is a Dupont company owned Nylon microfiber. Microsupreme is an acrylic microfiber.
What are the uses of Microfiber ?
It is used a great deal today in the home care segment (to make mops, wash clothes etc) and for making upholstery, drapes, bed sheets, pillowcases. It is also used to make garments like jackets, lingerie, rain wear, luxury sportswear, jogging suits, evening wear etc. It is also used to make tents, sleeping bags.
Ultrasuede™ is a branded fabric made from microfiber (a microsuede). It is a suede like fabric which is washable – it has short polyester microfibers embedded into a urethane base and is one of the most versatile fabrics we have today and is used in many applications like covering upholstery, making handbags, boots and even fashion garments
What are the properties of Microfiber ?
It is made of super fine fibers –  resulting in super soft fabrics.
The fabric has great drape. The suppleness of the fabric makes it great for dressmaking.
The fabric is easy to care and easily washable and dryable in washing machine (except ones made with viscose rayon fibers which are only dry cleanable)
It is lightweight.
The fabric is very strong and resilient in spite of the thin fibers.
Porous and breathable than any synthetic fabrics  (though cannot be compared to natural fabrics)
Great ability to wick moisture so very absorbent. So great for making sportswear.
It doesn't wrinkle easily.
It also doesn't pill much especially with polyester fibers.
Gives some water resistance and wind repellent.
With a sueded or sand washed finish on the surface, the microfibers can feel softer than many soft fabrics.
No water spots.
What are the disadvantages of Microfiber fabrics? The Cons
Flammable like any synthetic fabric. It can melt with high heat.
As the fibers are very thin, they may get damaged easily with abrasion.
How to sew with Microfiber fabrics
Because it is a soft fabric it is difficult to get crisp lines with this fabric – you will have to make slightly unstructured clothing with the fabric. You get soft flowy lines.
Use nice and sharp needles, preferably new ones with each project made with microfiber fabrics; as the fabric is tightly woven you need sharp needles to prevent puckers. Microtex sharp needles are preferred over universal sharp needles for sewing microfiber fabrics. 100% polyester thread or a cotton wrapped polyester thread can be used to sew this fabric.
And also, wind the bobbin slowly (and hence not too tightly). Treat the fabric as you would any fine fabric. More tips can be found on tips to sew thin and transparent fabrics
Use pins with caution on fine microfiber used for making clothes – it can leave holes.
When pressing and ironing treat it as you would a polyester fabric – heat can damage the fibers. Use moderate polyester setting and use pressing cloth when pressing the front. Steam pressing can remove wrinkles.