Polyester staple fiber (PSF) is derived either directly from the polymerization of purified terephthalic acid (PTA) and monoethylene glycol (MEG) or polyethylene terephthalate (PET) fiber chips while polyester filament yarn (PFY) is extruded directly from the polymerization of PTA and MEG (this becomes spin drawn yarn) or indirectly from fiber chips (which results in fully drawn yarn). Other types of fiber feedstocks include partially oriented yarn (POY) that is derived from melting and spinning fiber chips and then later extruded and texturized into drawn texturized yarn (DTY).  Besides, PSF is also categorized as filling fiber such as hollow conjugated siliconized and hollow slick fiber for the nonwoven industry.
The key use for polyester staple fiber and filament yarns is in textiles where PSF is spun into yarn then woven into the fabric for apparel. Common lengths are 38 mm or 40 mm. It can also be used as stuffing for toys and pillows and as insulation and wadding for bedding and furniture. This grade is called hollow conjugate fiber, or fiber-fill. PFY is spun and knitted into the fabric for upholstery and curtains.
Below is the top 10 polyester staple fiber manufacturers in the world in 2020 according to Technavio:
Alpek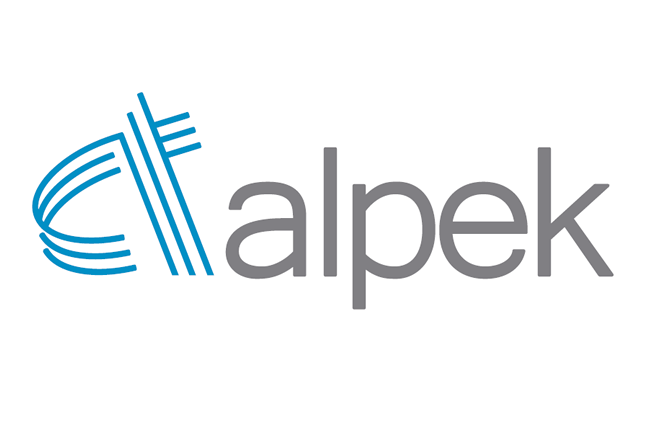 Alpek is a leading producer of PTA and PET globally, and one of the largest expandable polystyrene manufacturers in America, and the only producer of caprolactam in Mexico. The company operates one of the largest polypropylene facilities in North America. In 2017, the company earned net revenue of USD 5.2 billion, out of which USD 3.7 billion came from polyester.
Alpek manufactures purified terephthalic acid (PTA), polyethylene terephthalate (PET), and polyester fibers. In terms of installed capacity, the company is the second-largest PET producer in the world. Its most advanced PTA/ PET production technology is called the IntegRex®.
Visit its website: http://www.alpekpolyester.com/
Bombay Dyeing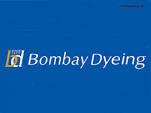 Bombay Dyeing is the flagship company of the Wadia Group, which happens to be one of the oldest conglomerates of India. The company is also into real estate, polyester staple fiber, and retail -textiles. The company earned a revenue of USD 3.3 billion during 2017-2018.
Bombay Dyeing in the polyester segment
The company employs the NGSS System (Next Generation Staple Spinning System). It produces a wide range of Polyester Staple Fiber (PSF) from 0.6 to 7 deniers. It also includes a variety of differentiated and specialty products such as Micro, Optical White, Dope Dyed Black, Trilobal, Hollow, Spun Lace, and Super High Tenacity fibers.
Visit its website: https://bombaydyeing.com/
China Petrochemical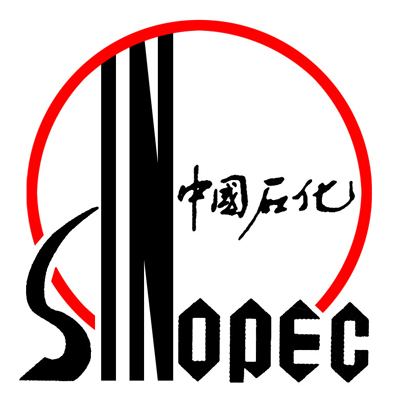 China Petroleum Chemical Co is one of the largest oil refining, gas, and petrochemical conglomerates and top polyester manufacturers in the world. It is located in Shanghai, Jinshan District. In 2017, the company recorded a profit of USD 341 billion. The main products of the company are divided into four categories:
Petroleum products include gasoline, diesel, aviation kerosene, and liquefied petroleum gas.
Chemical products that includes ethylene, propylene, butadiene, benzene, toluene, xylene, terephthalic acid, acrylonitrile, ethylene glycol, ethylene oxide, ethylene vinyl acetate, and carbon five
Synthesis resin and synthetic polymer products that includes polyethylene, polypropylene, polyester chips, and polyvinyl alcohol
Synthetic fiber products that includes acrylic staple fiber, acrylic top, polyester staple fiber, polyester filament, polyester industry yarn
Visit its website: http://www.sinopecgroup.com/group/en/
Indorama Ventures

Founded in 1994, Indorama Ventures is one of the leading producers in the intermediate petrochemicals industry and a global manufacturer of wool yarns. The company is divided into three segments:
The company's manufacturing facility is backward integrated with the TPT Petrochemicals' PTA facility. TPT Petrochemicals operates the 55 MW cogeneration plant which has been upgraded to produce bicomponent staple fibers.
Fibers: The melt-spinning process is used to produce polyester fibers. Heat is passed through the raw materials to a spinning mass and then pressed through spinnerets.
Feedstock: Ethylene Glycol is a major raw material for polyester fibers and PET. Monoethylene Glycol is used to manufacture polyester fibers and PET resins. Diethylene Glycol is used to manufacture polyester polyols and unsaturated polyester resins.
Visit its website: https://www.indoramaventures.com/en
Mitsui Chemicals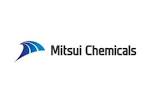 Founded in 1997 and headquartered in Tokyo, Japan, Mitsui Chemicals is one of the largest polyester manufacturers in the APAC region, especially in Japan, China, and Southeast Asia. The company is also generating a fair bit of interest across Europe and the United States of America. Mitsui Chemicals is into the following industries:
Automobile
Chemical products
Home appliance/ IT devices
Packaging/ Printing materials
Healthcare
Construction/ industrial materials
Agriculture
ALMATEX™ is the brand name of acrylic and polyester resin. It consists of solvent, water-soluble, and powder types to meet diversified applications. The Polyester and Intermediates section of Mitsui & Co Benelux forms a part of the worldwide Mitsui & Co Inorganic organization. It focuses on the promotion of inorganic commodities and specialty additives for different industries like Polyolefins, PVC, Paper, electronics, and photochemical.
Visit its website: https://www.mitsuichemicals.com/
Reliance Industries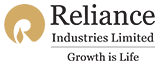 Reliance Industries is an Indian conglomerate company. Its various businesses include hydrocarbon exploration and production, petroleum refining and marketing, petrochemicals, retail, and telecommunications. In 2017, the company recorded a revenue of USD 58 billion. Its employee strength is close to 1,87,729.
Reliance Industries in the polyester segment
Reliance industries are one of the world's largest polyester manufacturers with a capacity of 2.5 million tons per year. It consists of the following product segments:
Polyesters staple fiber which includes Recron® Staple Fiber & Tow, Recron® Fiberfill, Recron® 3S – fibers for reinforcement, and Recron Certified.
Polyester filament yarn includes Recron® Partially Oriented Yarn (POY), Recron® Polyester Textured Yarn (PTY), Recron® Fully Drawn Yarn (FDY), and Recron® Industrial Yarns (IDY).
Relpet that includes Relpet® product datasheets (Relpet® G5761, Relpet® G5801, Relpet® G5841, Relpet® H7761, and Relpet® QH5821)
Visit its website: http://www.ril.com/
TORAY INDUSTRIES

TORAY INDUSTRIES is a Japanese multinational company that specializes in fibers and textiles, performance chemicals, carbon fiber composite materials, environment and engineering, life science, and others. In 2017, the company recorded a revenue of USD 19.65 billion with 45,762 employees globally.
TORAY INDUSTRIES in the polyester segment
The company has the following products:
TORAY TETORON™ – it is a polyester fiber that has a wide range of applications which includes from bedding fiberfill to industrial, construction, and interior material uses including general industrial materials, car seats, and non-woven fabrics.
AXTAR™ – it is a polyester nonwoven fabric that is used as filter materials in industrial applications. It is used to strengthen embankments in the civil engineering sector. In agricultural materials, it is used as anti-weed sheets. In construction, it is used as roof linings and house wraps, and in household products like wrapping bags and packaging materials.
PENTAS™ – it is a flat multi-leaf cross-section polyester fiber. It is used as all-season sportswear, fashionable clothing, Middle Eastern clothing, uniforms, and other apparel, bedding, towels, mats, and non-woven fabric usage such as hygienic wipes, cosmetics.
CEOα™ – it is a highly water absorptive polyester filament yarn and textile
Visit its website: https://www.toray.com/
Eastman Chemical Company

Eastman Chemical Company is one of the largest advanced materials and specialty additives producers in the US as well as the world. The company is headquartered in Kingsport, Tennessee, the U.S. in 2017, the company recorded a revenue of USD 9.5 billion and has approximately 14,500 employees.
Eastman Chemical Company in the polyester segment
The company combined its polyester technology with acetyls and olefins and presented Avra. Avra is a polyester microfiber that enhances the moisture management and feel of sportswear.
Some of its polyester products include:
Tetrashield AC1001
Tetrashield AC1020
Tetrashield IC3000
Tetrashield IC3020
Polyester F61HC
Eastman AQ™ (adhesives applications and cosmetics)
Visit its website: https://www.eastman.com/Pages/Home.aspx
M&G Chemicals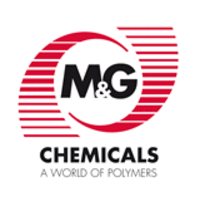 M&G Chemicals was founded in 1953 in Tortona, Italy, and is one of the largest producers of PET resin or packaging applications in the world. The company recorded a revenue of USD 1.6 billion, has nearly 900 employees, and is based in 14 locations in six countries, globally.
The Chemtex division of the company helps with the technological development, research, and engineering services to build the polyester, renewables, and LNG industries. In Asia, the company is planning to become a supplier of polyester raw material where it already operates as a technology provider, to attain high growth from the Chinese polyester market.
Visit its website: N/A
William Barnet & Son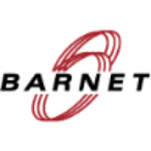 Founded in 1898, William Barnet & Son is one of the largest polyester manufacturers in the USA that specializes in fibers, polymers, and yarns. The company produces and supplies different grade of resins that includes polyester, nylon 6, nylon 66, acrylic, polypropylene and viscose. Some of its notable products include:
Polyester High Tenacity – Flame Retardant
Polyester Staple Fiber & Nylon Staple Fibers
Polyester (PET) Thermoplastics
Visit its website: https://www.barnet.com/
Viet Nam Polyester Staple Fiber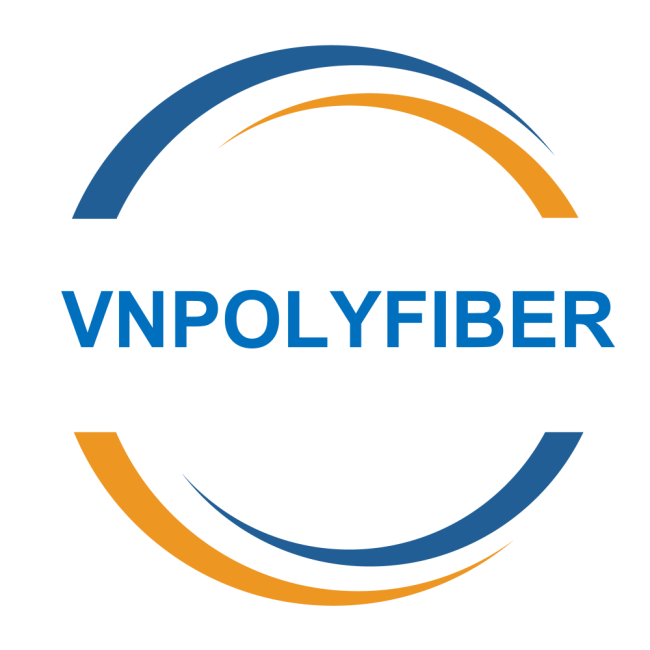 VNPOLYFIBER is Vietnam's one of the best recycled hollow conjugated polyester staple fiber suppliers. We can provide various products of PSF such as hollow conjugated siliconized and non-siliconized, hollow non-conjugated fiber, hollow slick or flame retardant fibers, virgin polyester staple fiber, virgin polypropylene staple fiber. We received international certifications of ISO, GRS, and OEKO TEX in this industry.
Our Polyester Staple Fiber is of high quality and competitive price, which is used in the application of filling polyester pillows, mattresses, cushions, quilting, comforters, padding, wadding, stuffed toys, carpets, felts, automotive nonwoven industry, and home textiles. We are well-known for our excellent customer service and we would like to have long-term business cooperation with customers from all over the world.