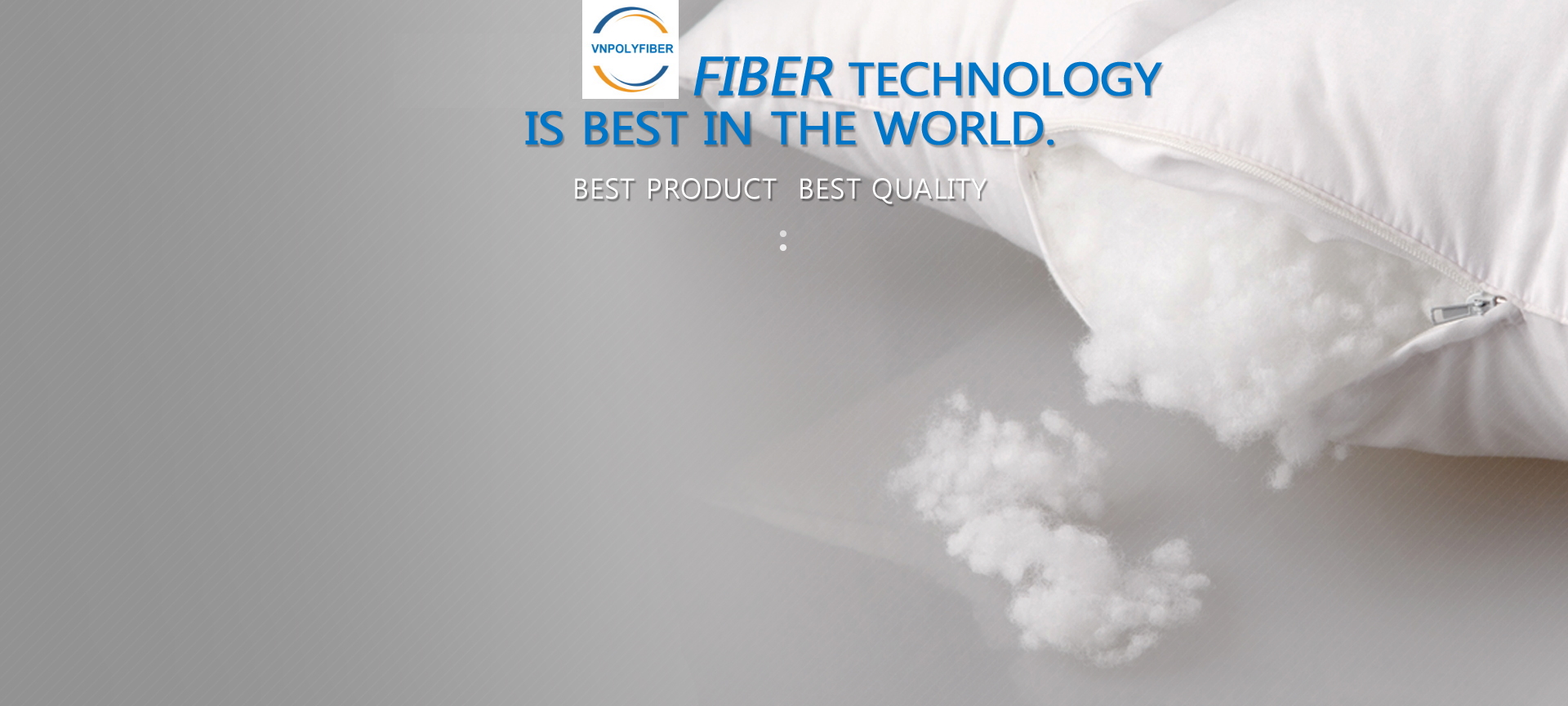 Polyester staple fiber is a synthetic man-made fiber that is manufactured from PTA & MEG. Polyester Staple Fiber or PSF is used for making Yarns, Non-Woven carpets, wadding, filtration industry, as a polyfill for stuffing of cushions, pillows, soft toys, quilts, etc. Its also used for spinning yarns and making geotextiles because of its high tenacity, wear resistance, acid resistance, alkali resistance, high-temperature resistance, lightweight, heat preservation, good electrical insulation, etc. Polyester Staple Fiber can be made available in different deniers with various cut lengths. For example: 3D, 6D, 7D, 15D and cut lengths like 32mm, 51nn, 64mm, 76mm.
Below is the top 9 polyester staple fiber factories in the world
Reliance
Reliance is the world's largest Polyester Staple Fiber and tow manufacturer with state-of-the-art manufacturing plants using leading process technologies and located in various parts of India,Our ability to offer a complete range of staple fibers and tow specially designed for Woven, Knitted, and Non-woven applications give us preferred status with the leading spinners and composite mills, they have Recron® Staple Fiber, Recron® Super Micro, Recron® FR, etc.
Website: http://www.recron.com
Jiangsu Sanfangxiang Group
Jiangsu Sanfangxiang Group originated from a synthetic fiber plant with a collected fund of 1 million Yuan, has accumulated a completed industrial chain from the chemical fiber raw material to the final fabric products since 1984 when the dyeing plant, Dacron resin plant, chemical fiber cloth plant and chemical fiber textile plant were set up. During the 12th 5-year Program, three new projects, i.e. 1.2 million ton/year EPTA project, 600,000 ton/year ultra denier long thread project, and 300,000 ton/year food level thin membrane project will be established. After the projects are completed and put into production, the major polyester industry of the group will become a world outstanding production base.
Website: http://www.sfxjt.com
Indorama Ventures
is a world-class chemicals company with a global integrated leader in PET and fibers serving major customers in diversified end-use markets. Headquartered in Bangkok, Thailand, Indorama Ventures has operating sites in 31 countries on five continents – in Africa, Americas, Asia, Europe & Eurasia. Following our core strategies, we develop innovative products for customer needs and make great products for society. We have PET, Feedstock, Packaging, Fibers, Recycled Products, Wool.
Website: www.indoramaventures.com
VNPOLYFIBER – Viet Nam Hollow Conjugated Fiber PSF 
VNPOLYFIBER is Vietnam's recycled hollow conjugated polyester staple fiber manufacturers and trading company. We produce various products of PSF such as hollow conjugated siliconized and non-siliconized, hollow non-conjugated fiber, hollow slick or flame retardant fibers, virgin polyester staple fiber, solid fiber. We received international certifications of ISO, GRS, and OEKO TEX in this industry.
Our Polyester Staple Fiber is of high quality and competitive price, which is used in the application of filling polyester pillows, mattresses, cushions, quilting, comforters, padding, wadding, stuffed toys, carpets, felts, automotive nonwoven industry, and home textiles. We are well-known for our excellent customer service and we would like to have long-term business cooperation with customers from all over the world.
Website: www.vnpolyfiber.com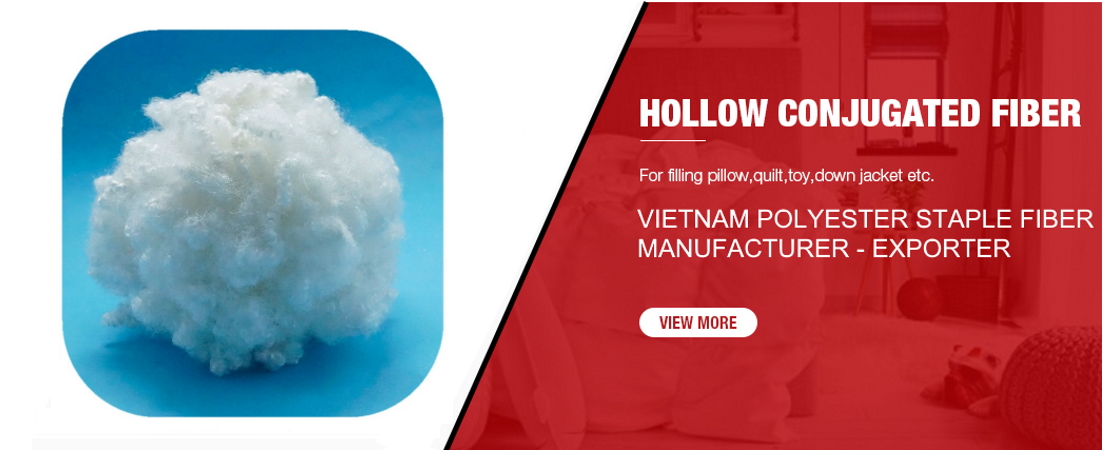 HUVIS
In 2000, SK Chemicals and Samyang Corporation created Huvis, the biggest fiber company in Korea, by combining their most advanced technology, know-how, and the world's best production capacity. Huvis manufactures polyester fibers (Staple Fibers/Filament Yarn) that occupy the biggest market share in Korea, as well as resin, super fibers, and industrial materials. We ensure safety for your family and provide convenience in life by producing fibers that replace harmful adhesives, and eco-friendly container materials.
Website: www.huvis.com
Fujian Jingwei Newfiber S&T Co., Ltd.
Fujian Jingwei Newfiber S&T Co., Ltd. is a modern large-scale differentiated chemical fiber production enterprise, established by Fujian Jingwei Conglomerate in September 2010 for further expansion of the industrial chain. The company is located in the Yuanhong Investment Zone of Fuqing City in Fujian Province, with an area of 1027.4 mus and registered capital of 680 million yuan. The company adopts high-capacity melting direct spinning technology which is representative of the world's advanced technology, imports the main equipment from Germany's Neumag Company and Barmag Company, and is engaged in the development, production, and sales of high-tech differentiated polyester fiber products such as microfiber shaped fiber and multi-composite fiber.
    Website: www.fjjwnf.cn
Nan Ya Plastics
Nan Ya responded to the international requests for eco-products and focused on recycling and green products, collaborated with world-renowned brands for better business opportunities, leading to further increase sales that maintained stable profitability. Polyester fiber and yarn continued to perform with good profits from good differentiation and high-valued products. While the PET chip and industrial film product market faces challenges due to oversupply. We have Draw Textured Yarn(DTY), Spin Draw Yarn(SDY), Fully Oriented Yarn(FOY), Partially Oriented Yarn, Polyester Staple Fiber, PET Resin, etc.
Website: www.npc.com.tw
Jinlun Fiber Shareholding
Fujian Jinlun Fiber Shareholding Company Limited set up in November of 2003, first phase project yearly produces 200,000 tons of polyester staple fiber, which is adopted the German technical equipment, Zimmer, Project II was established before June 2008 products mainly cover polyester filament (including FDY and POY) per year, and Chip can be made as well. project III and IV is completed in 2012 to aim at double-hundred strategy, it means final products capacity 1 million ton and business income more than RMB 12 billion yearly.
Website: http://www.fjjlgx.com
Far Eastern Industrial (Shanghai) Co. Ltd
Far Eastern Industrial (Shanghai) Co. Ltd has set up its head office in Lujiazhui Financial and trade zone where is the most flourishing area in Pu Dong. There are workshops for polymerization, SSP, staple fiber, POY, DTY, PET sheet, weaving, dyeing and finishing, and other relative accessory facilities. Production line for staple fiber features in melt spinning directly ,and the single line its capacity is the number one in our country. The properties of three-dimensional crimped differential terylene staple fiber are lofty, spongy, and elastic, its specification s are from 3 to 20 deniers, and its types are complete. The products are mainly used in spray-bonded non-woven fiber, stuffing non-woven fiber, and cushion material, which are suitable for manufacturing each kind of non-woven fabric.
Website: http://www.feis.com.cn