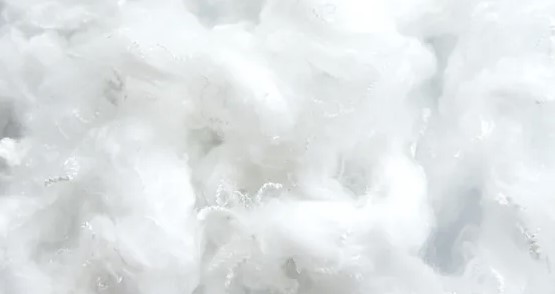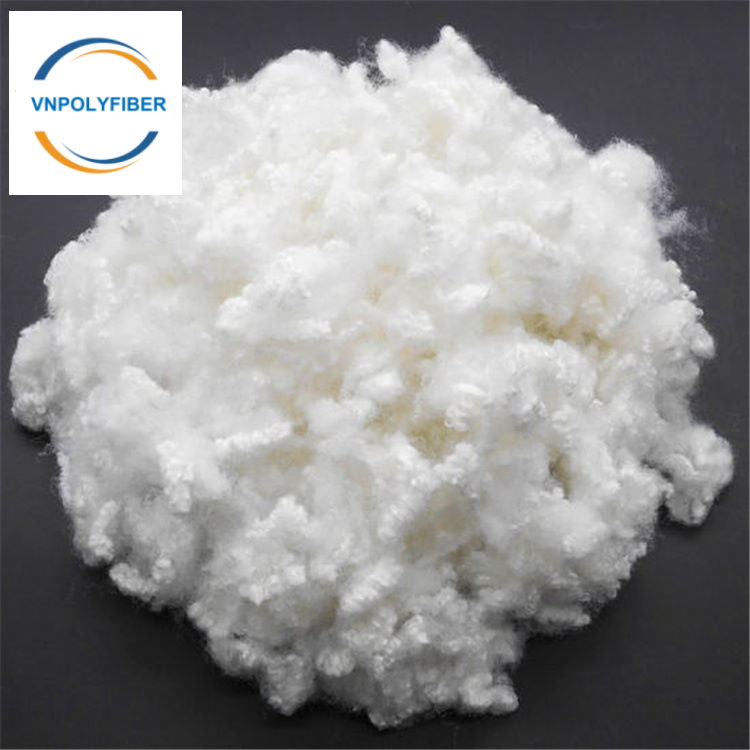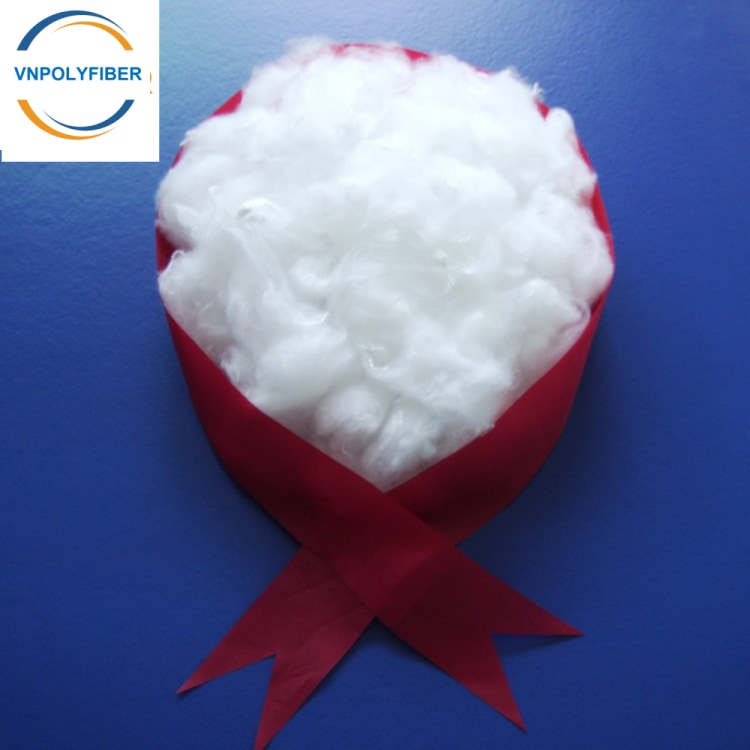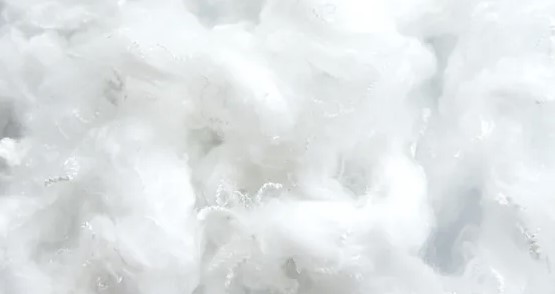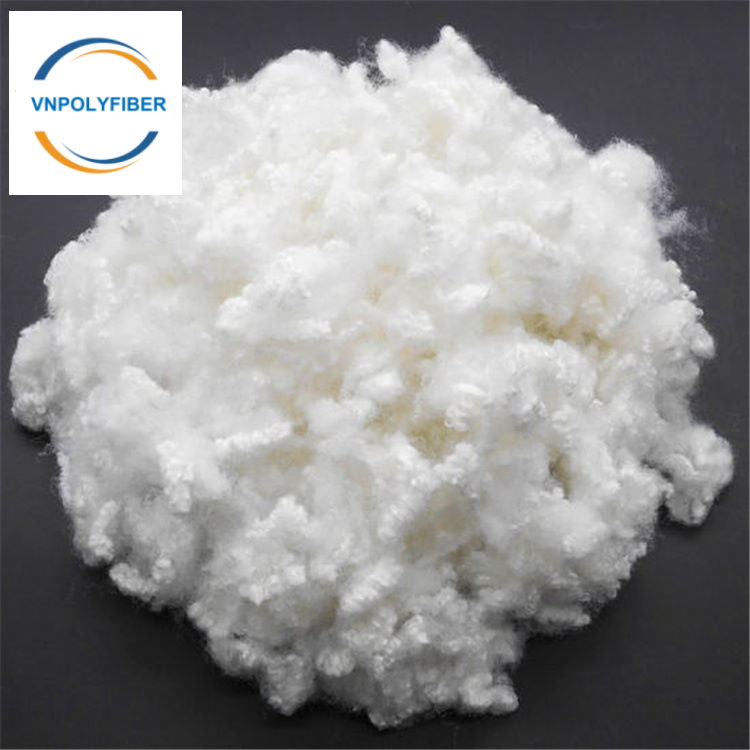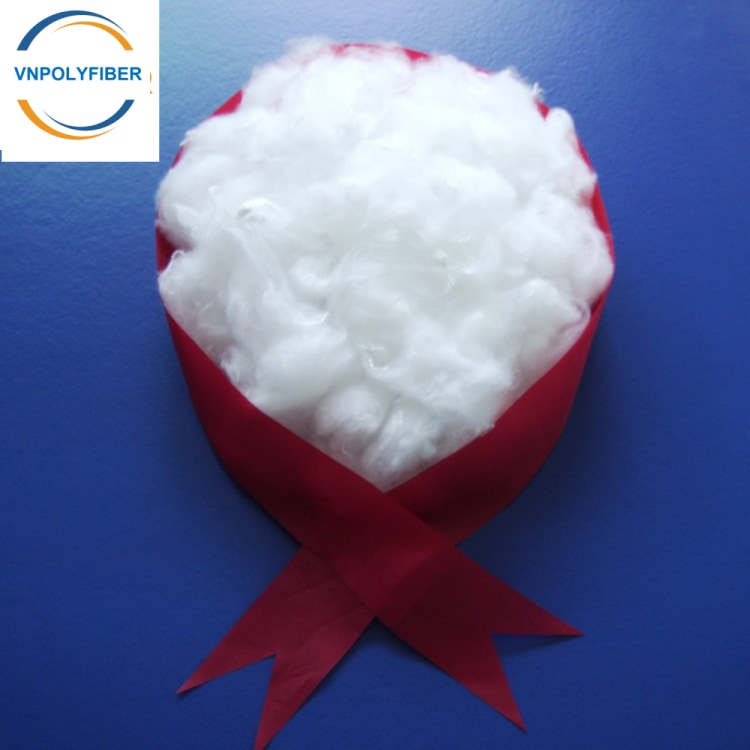 Polyester Carded Fiber for Stuffing and Filling
Hollow PSF has better loft, recovery and warmth retention property than solid PSF, because there is a hole in single fiber, it can save some air.
Our hollow PSF is easy to be carded and good at bonding with low melting fiber.
It's mainly used for fiberfill, filtration, padding, wadding, insulation etc
CALL NOW
WHATSAPP ME
PRODUCT DETAIL
Recycled polyester hollowfibre is a high-quality synthetic fiber that is widely used in various industries for its durability, versatility, and affordability. Made from 100% pure polyester, this hollowfibre is extremely lightweight, soft, and fluffy, making it an ideal material for filling pillows, duvets, and other bedding items.
One of the main benefits of virgin polyester hollowfibre is its hypoallergenic nature. Unlike natural materials such as down or feathers, it is resistant to dust mites and other common allergens, making it a popular choice for those with allergies or sensitivities. Additionally, it is machine washable, making it easy to maintain and keep clean.
This type of hollowfibre is also highly breathable, allowing air to circulate freely within the fibers, which helps regulate body temperature and keep the sleeper comfortable. It is also quick-drying, making it a practical choice for outdoor clothing, such as jackets and sleeping bags.
Virgin polyester hollowfibre is a versatile and cost-effective material that is widely used in the textile industry. It can be blended with other fibers to create unique fabrics with enhanced properties, such as increased moisture-wicking or anti-static capabilities. Its lightweight, soft, and hypoallergenic nature make it a popular choice for bedding and clothing items that require comfort and durability.
The differences between Carded fibre and Ball fibre
Ball fibre and carded fibre are two different types of materials used for filling pillows, cushions, and other soft furnishings. The main difference between them lies in the way they are processed and shaped.
Ball fibre, also known as cluster fibre, is made by rolling small clusters of polyester fibres into tiny balls. These balls are then used as the filling for pillows, cushions, and other soft furnishings. The balls are soft and fluffy, and they retain their shape well, even with extended use. Ball fibre is often used in high-end pillows and cushions because of its luxurious feel and durability.
On the other hand, carded fibre is made by combing polyester fibres together to create a uniform, flat sheet of material. The fibres are then layered to create the desired thickness and density, and the resulting sheet is cut to size and used as the filling for pillows and cushions. Carded fibre is less expensive than ball fibre, and it is often used in budget-friendly pillows and cushions.
In terms of feel, ball fibre is generally considered to be softer and more luxurious than carded fibre. Ball fibre pillows and cushions also tend to retain their shape better over time, while carded fibre may flatten out with use. However, carded fibre is often more affordable and can be a good option for those on a budget.
Overall, the choice between ball fibre and carded fibre depends on personal preference and budget. Both materials have their pros and cons, and it's important to consider factors such as comfort, durability, and cost when choosing which one to use in your soft furnishings.
Technical Parameter
Specification
Denier:    3D-15D
Type:   Hollow Conjugate Slick
Grade:  Recycle, First quality
Color:  white, optical white,
​Cut Length:  32mm-76mm
Finish:   silicon, slick, dry, FR, antibacterial, low shrinkage
Application.Filling Material: filling toys pillows (51/64)Spinning quilt/spinning cotton/cloth lining/slippers lining/(51/64)Needle-punched nonwoven/ polyester wadding/nonglue cotton/Filtering material/Hard mattress(51/64)
Staple fiber production process

The base material, which comes in chips, is melted in an extruder before being quantified in a gear pump and transferred to a nozzle. Polymers that pass through the nozzle are cooled and solidified in a spinning tank, and end up in a fiber form (semi-finished product). Fiber released from multiple spinning tanks is lubricated and gathered before being wound by a gear wheel and placed in cans. Fiber placed in cans is given various properties through a stretching process, in which fiber is stretched at various roller speeds designed to endow different degrees of rigidity and elasticity.
The fiber is again lubricated for enhanced quality and to facilitate the processes that follow. A crimping process takes place to give the fiber various properties, including bulk and mixability. Moisture and lubricant on the fiber is dried off in a heat dryer. The fiber is then cut into required lengths and end up in a bale form. The fiber is then compressed, packaged, and stored for factory release when ordered.
PRODUCTION PROCESS OF POLYESTER STAPLE FIBER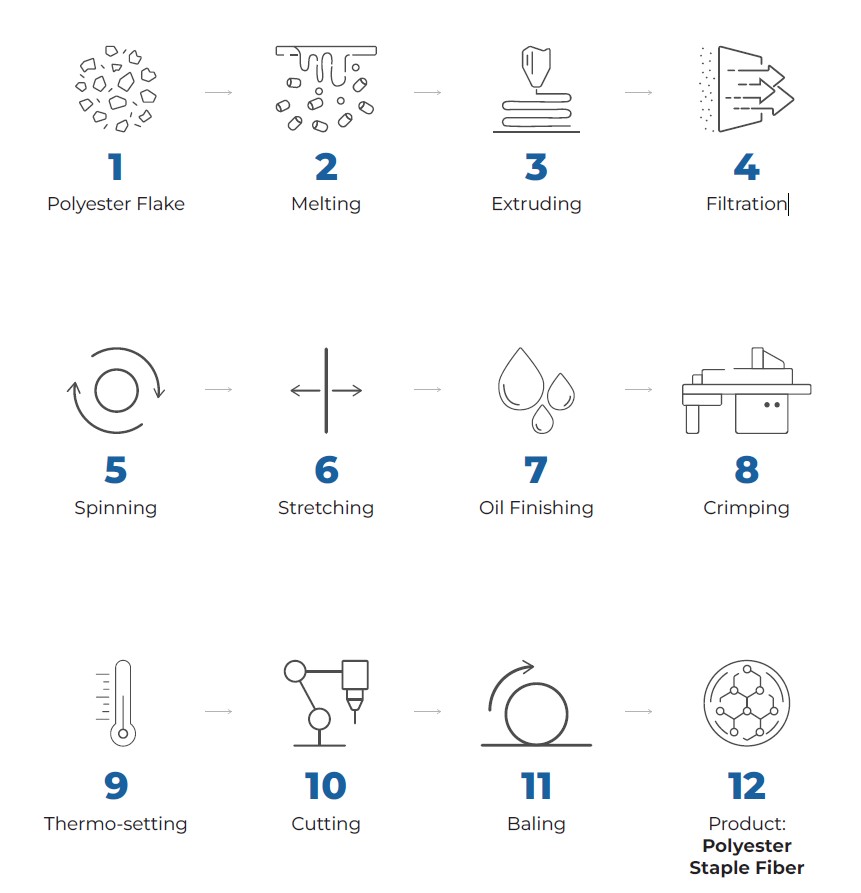 FAQ
1. What do you offer?
We produce recycled hollow conjugated siliconized and non-siliconized polyester staple fiber mainly, we can make hollow fiber (HS/ HD) and virgin polyester staple fiber HCS as well.
2. What is it used for?
Our fiber is widely used in filling, non-woven fabric
3. Are you a factory or a trading company?
We are a factory specialized in polyester staple fiber for many years but now we also have our own professional trading company. We will source many types of textile products such as yarn, PP fibers from others to supply our own customers as well. We also provide our own customers with other related products such as: Foam, Pillows, Cushions, Toys, Down/ Feather,…
4. Where is your factory location?
Our factory locates in the north and the south of Vietnam. You can visit us from Ho Chi Minh City and Hanoi City, Vietnam. You could contact our salesman to fetch you if visiting.
5. Can you accept free sample?
Yes, the hand sample is free when not exceed 1 kilograms. Upon price confirmation, we will provide a sample within 2-3 days; the freight cost will be charged to client.
6. Can you provide ODM service?
Yes, we work on ODM orders. Which means size, material, quantity, design, packing solution, etc, will depend on your requests, and your logo will be customized on our products.
7. How about your quality? What's the minimum order Quantity (MOQ)?
Please try a trial order, you will know it. The MOQ is 23,000 Kilograms/order, but the price will be lower if you order bulk volume.
8. Can I mix different items in one order?
Sure, you can mix any products we can provide.
9. How can you guarantee the product quality?
We have experienced QC team. We control not only productive process but also raw material. In addition, we have different kinds of testing instrument to help us guarantee the product quality.
10. What's the payment terms?
L/C at sight, 30% TT in advance are mostly accepted; other terms shall be negotiable by both sides
---
If you need further information,please feel free to contact me.
Beside raw material, I also offer home textile machinery or virgin polyester staple fiber sourced from my long term partners to offer one stop solution services for our clients.
I am looking forward to hearing from you!.
Thanks and Best Regards,
Tony Tan
Whatsapp number: +84 90 466 5251
Wechat: tony_tan8899