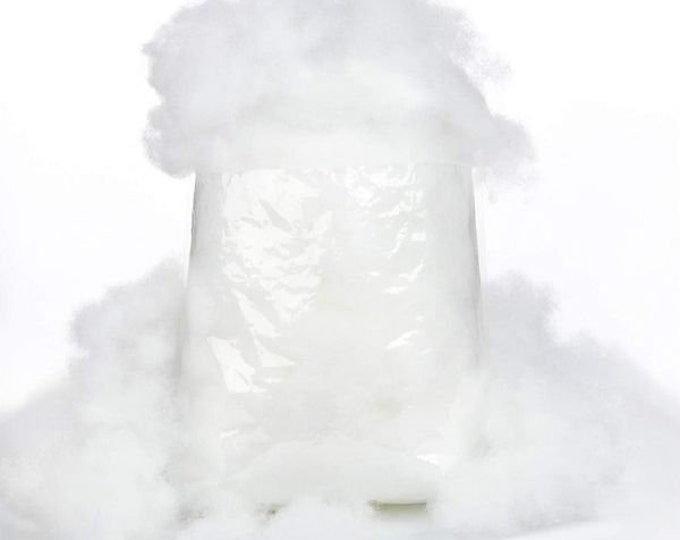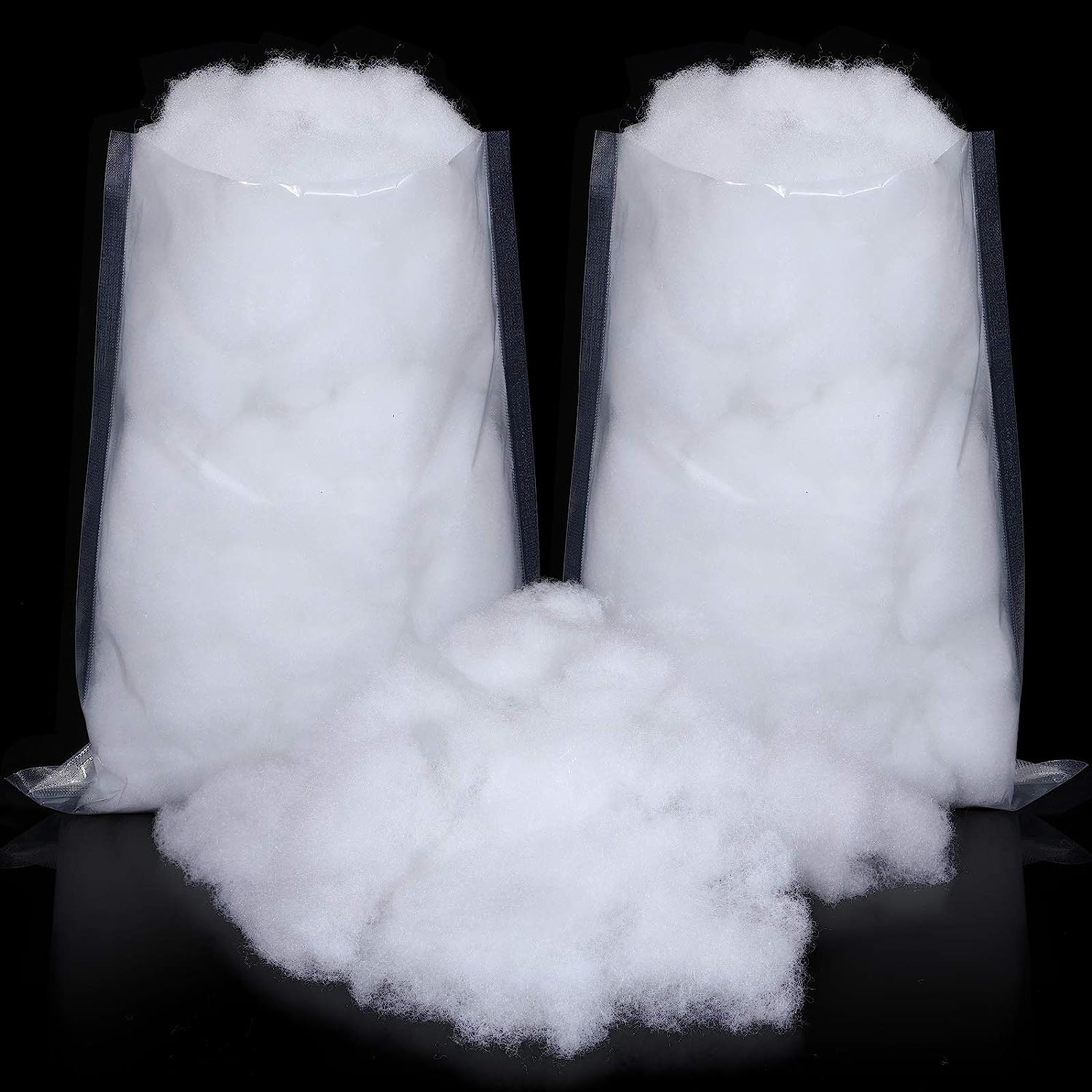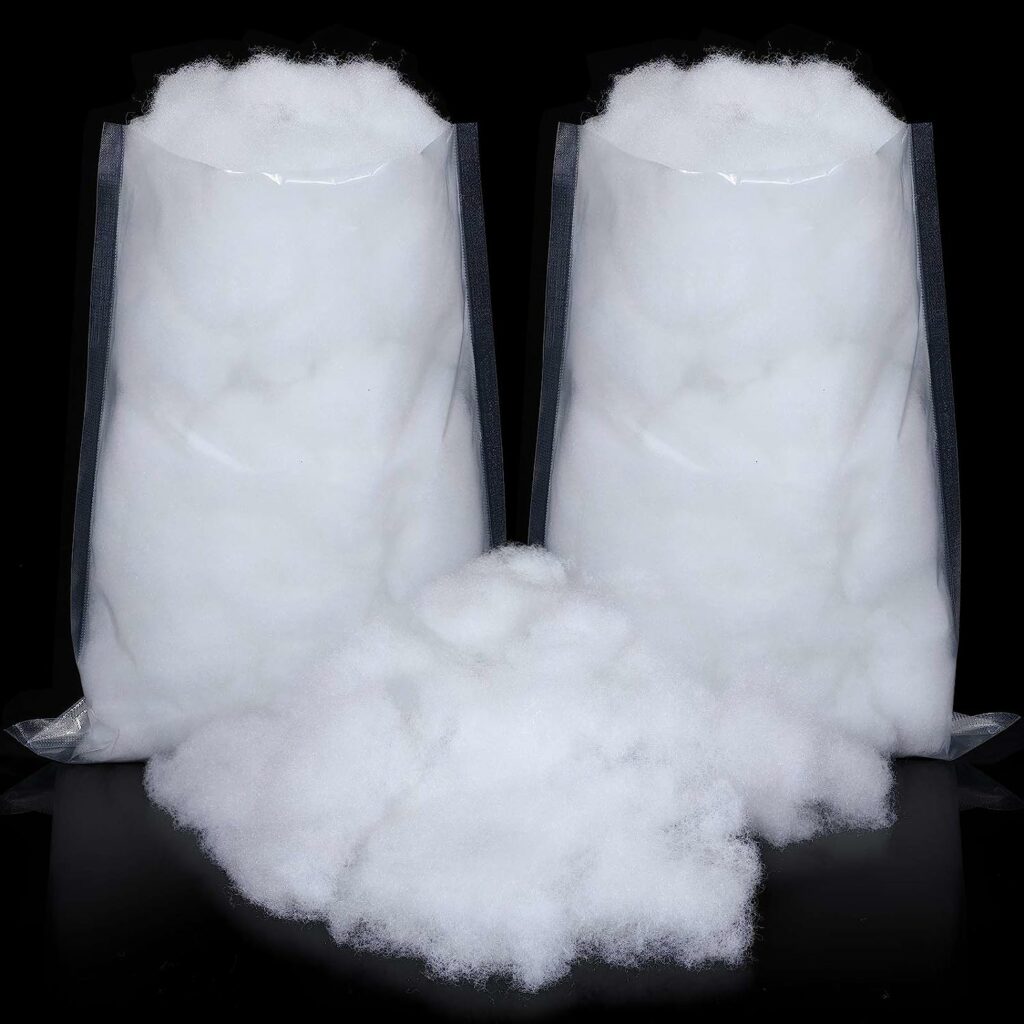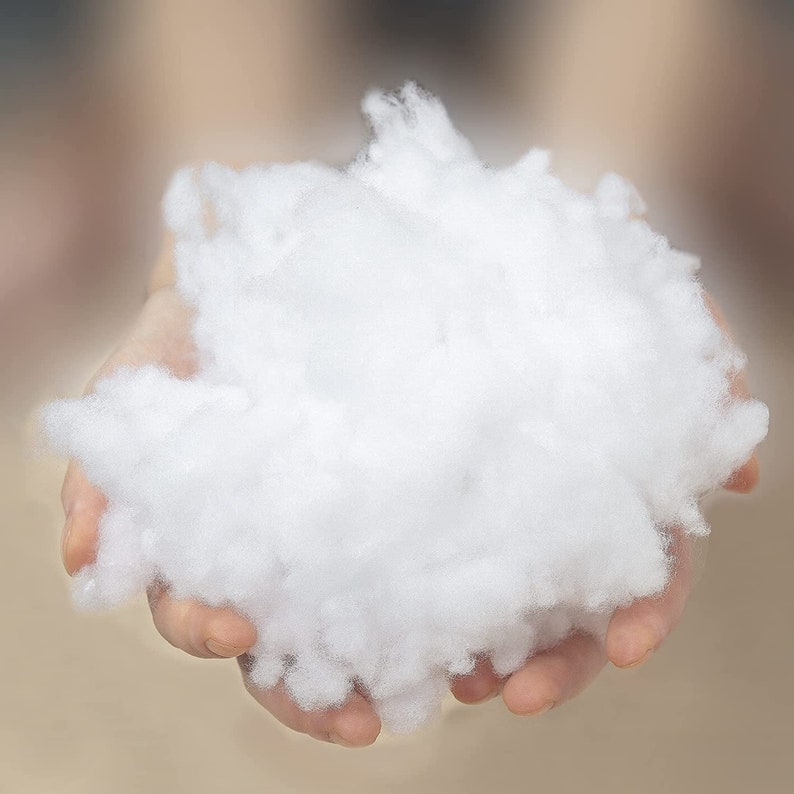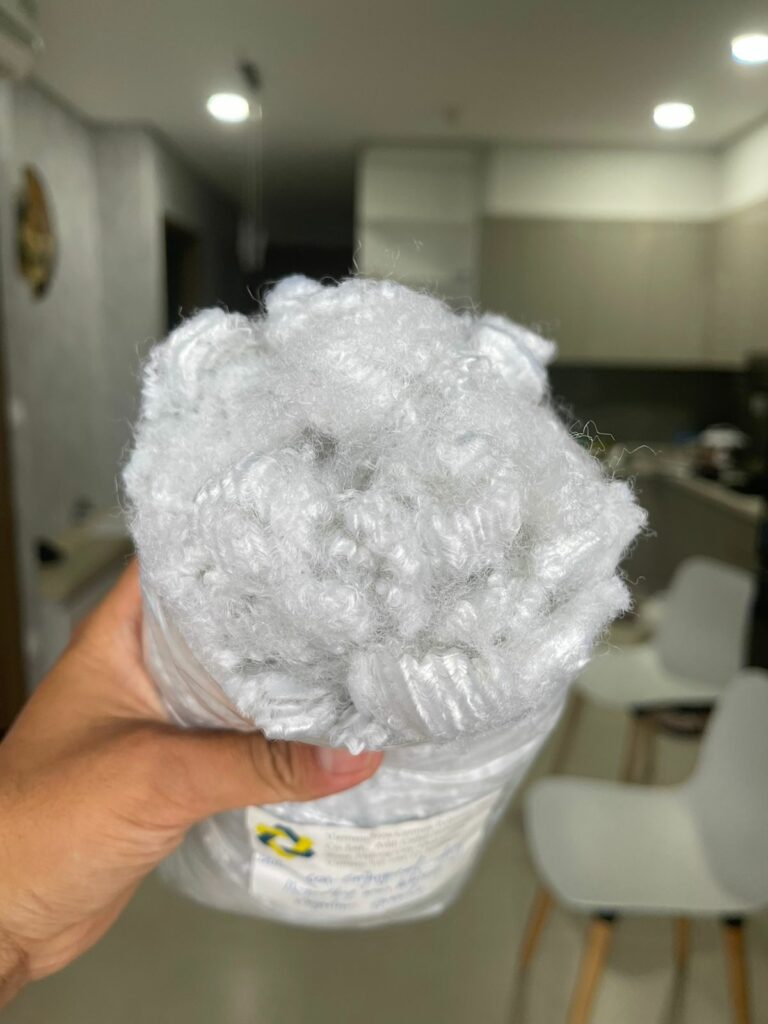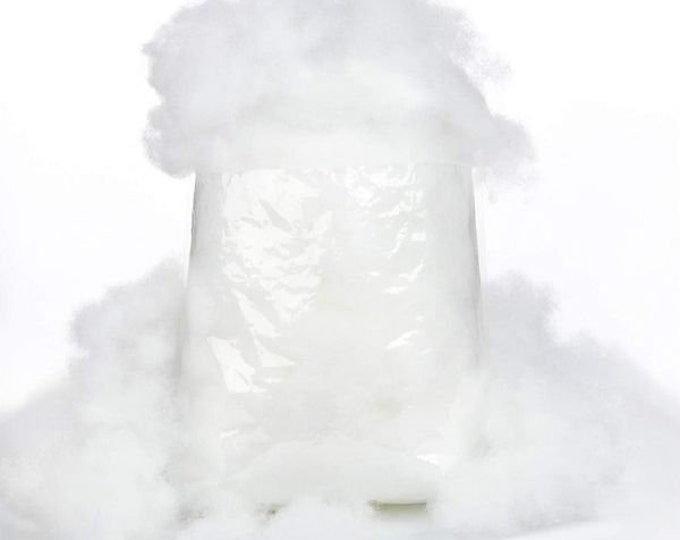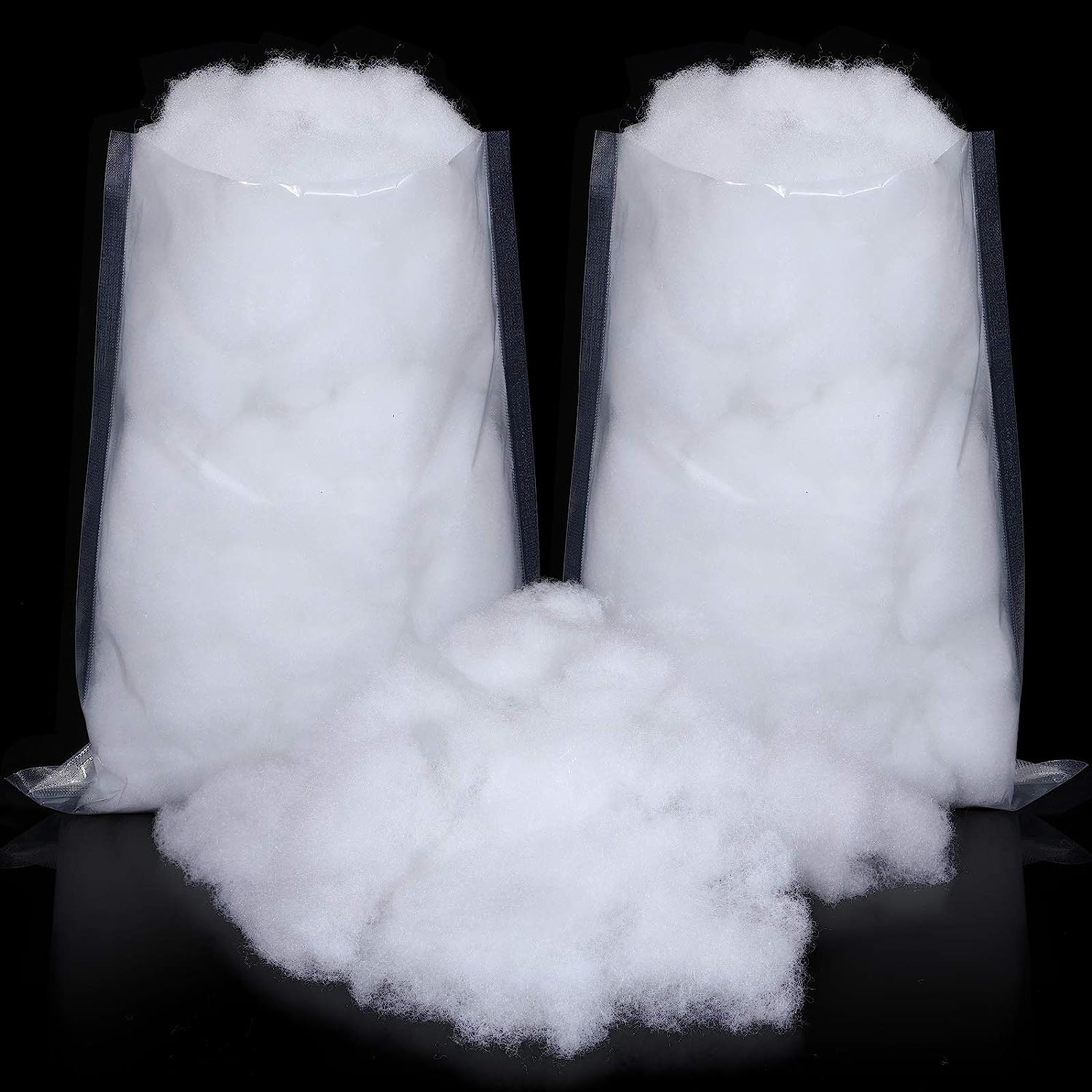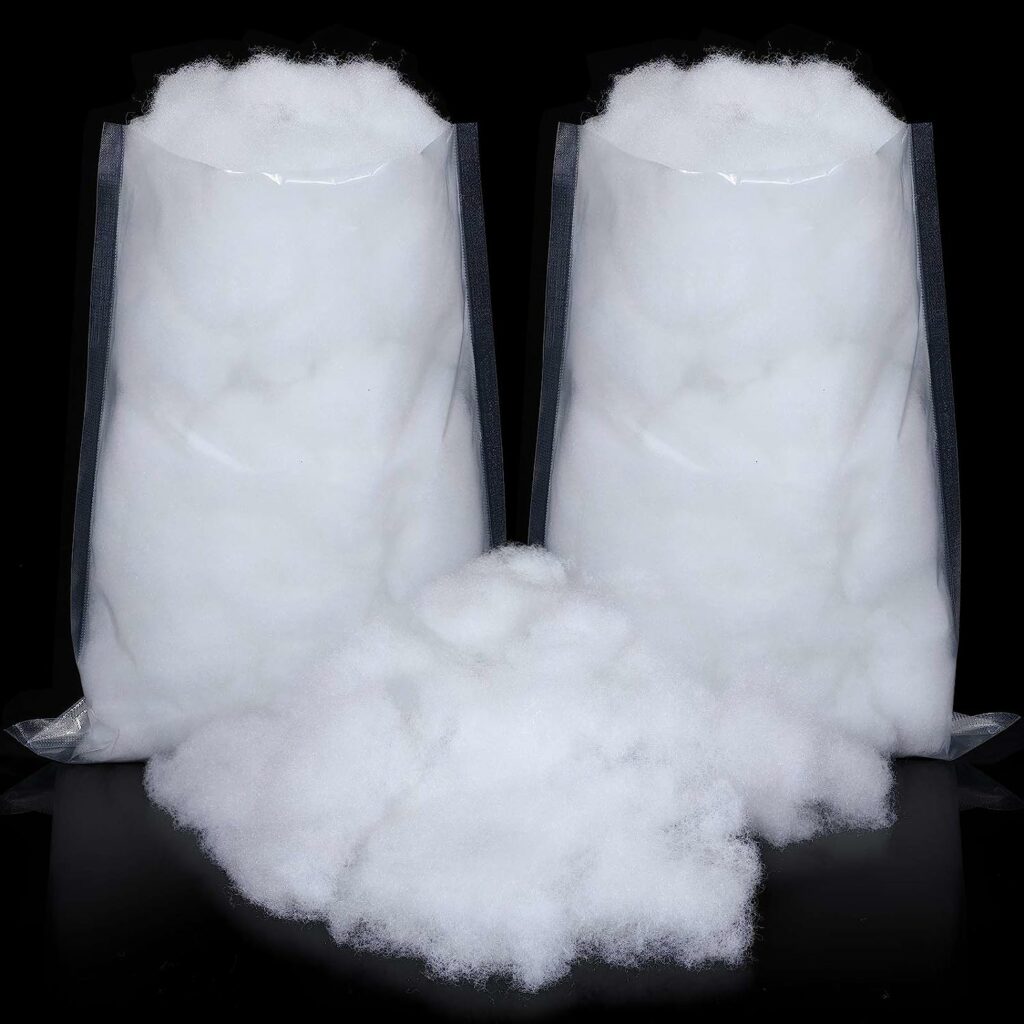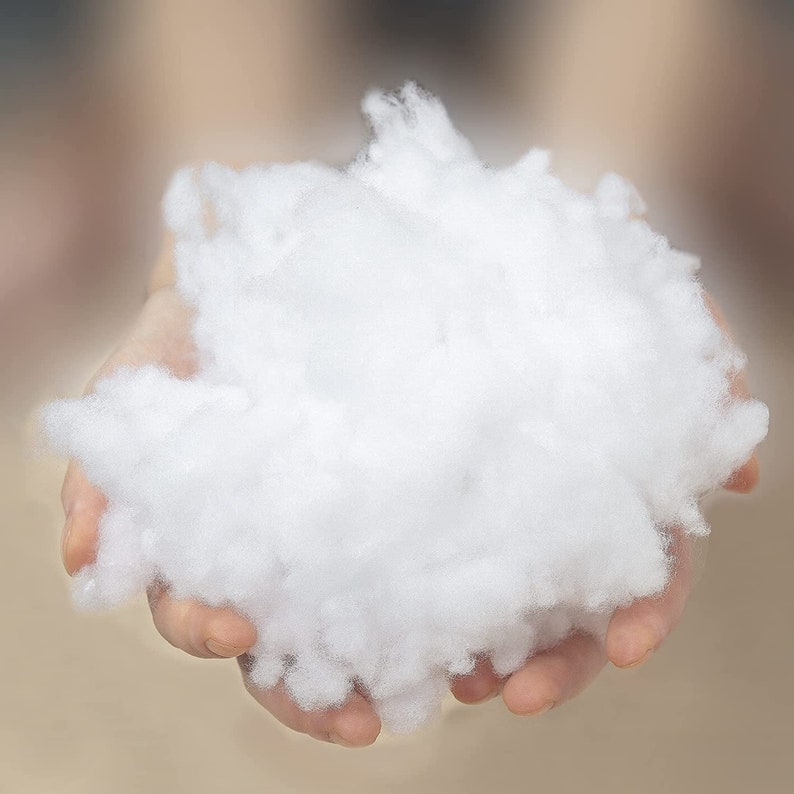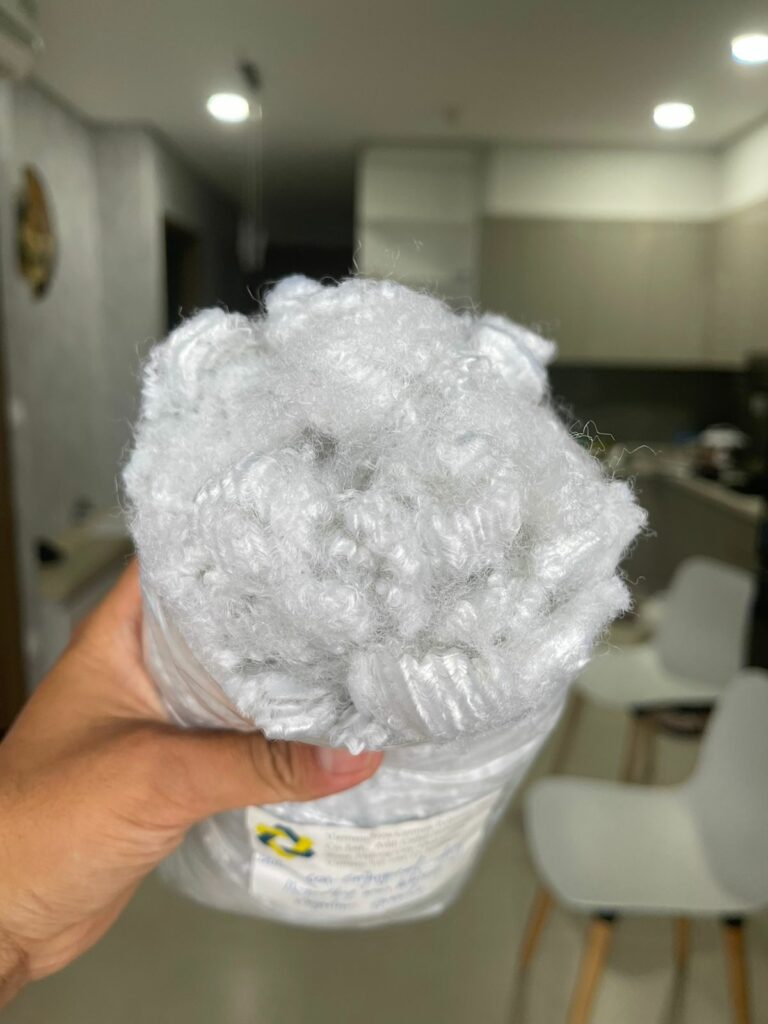 Hollow Fiber Filling For Toys, Cushion Inner, Pillows Stuffing Polyester Fiber
100% Hollow Fiber Filling
Machine Washable
Super Soft & Light
Suitable for toys, cushions, pillows, dog beds and many other crafts.
Polyester comes carded for a high loft and very springy fibre.
CALL NOW
WHATSAPP ME
PRODUCT DETAIL
Hollow Fiber Polyester Toy Stuffing Teddy Bear Cushion Pillow
Hollow fiber is a synthetic man made material ideal for allergy sufferers, similar in appearance to candy floss, this fiber has a medium soft feel with good filling power. 100% White and fully washable, the most popular filling choice for soft toys and stuffed bears.
'Allergy Friendly' – Synthetic fiber helps prevent dust mites and the growth of bacteria, making hollow fiber stuffing ideal for use in products targeted to allergy sufferers.
'100% Vegan – Made from 100% polyester, our hollow fibre filling is fully synthetic and does not contain any animal fiber , making it a great vegan friendly alternative to feathers and wool.
Hollow Fiber Cushion – This decorative pillow insert is richly filled to give your cushion pad covers a full, plump appearance and feel. It is available in a variety of sizes to fit.
Our cushion covers are made entirely of polypropylene, and the interior stuffing is entirely made of Hollow Fiber.
All of our Hollow Fiber cushion pads come with a polypropylene case to ensure they are soft to touch and long lasting at all times.
Our Hollow Fiber filled cushion inners are fully filled from corner to corner to guarantee they provide the finest support possible.
Hollow Fiber Filling For Toys 100% Polyester Fiber
This kind high-loft filling is processed using an extraordinary method which creates a random arrangement of fibers and maximizes filling power.
There are many uses of this carded hollow fibre for home craft, filling, stuffing toys or soft products
Available in multiple weight quantities to choose from the drop down menu above.
100% organic Hollow Fiber carded opened to its maximum capacity .
Stuffing A-grade virgin hollow fibre with conjugated and slick feature.
Anti allergenic and breathable
Fill it to max for max comfort and joy for your favourite projects because your in it to win it.
Hollow Fiber
Filling Pillows Cushion Pads Toys Stuffing Teddy Bear 100% Polyester
Hollow Fiber Cushion Inner Sofa Cushion Fillers
Inserts
Hollow Fiber Stuffing Polyester Filling For Toys Teddy Bear Cushion 
Hollow Fibre Polyester Filling Soft Stuffing Toy Teddy Bear Cushion Pillow Bed
Hollow Polyester Fiber suitable for toys, cushions, pillows, dog beds and many other crafts.
Polyester comes carded for a high loft and very springy fibre.
Hollow Fiber Filling 3Kg Stuffing For Toy, Pillow 100% Polyester High Grade Anti-Allergic Filling
Pure Soft Virgin Hollowfiber Stuffing 1KG – Cushion, Pillow, Toys Virgin Fiber stuff Filling – Soft 100% Polyester High Grade Hollow Fiber – Anti-Allergenic 3KG
This high grade brand new virgin hollowfiber filling is ideal for pillows, cushions, crafts, pet beds or even making teddy bears. Made from 100% polyester hollow fiber, the multi-purpose use of this product is bound to impress. It is is made completely in the UK.
This is not some lightweight "puff" that quickly looses. It's ability to "spring back" after being compressed. Rather, this is more substantial, as it is very soft yet just feels a bit heavier and more dense.
The virgin fibre has been processed through a carding machine which gives the fibre a high loft and a lovely soft bounce feel. This is Virgin pure white polyester, which is brand new and not recycled.
Hollow Fiber Stuffing / Filling Stuff Toys Pillows Pet Bed Polyester Hollow Fibre, For Pillows And Cushions
Virgin Fibre Polyester Filling Soft Stuffing Toy Teddy Bear Cushion Pillow Bed. Virgin Fibre suitable for toys, cushions, pillows, dog beds and many other crafts.Polyester comes carded. Ideal for teddy bear filling, Dog Beds, Reviving scatter cushions plus much more
Technical Parameter
Specification
Denier:    6D-15D
Type:   Hollow Mechanical crimp
Grade:  Recycle, First quality
Color:  white, optical white,
​Cut Length:  32mm-76mm
Finish:   silicon, slick, dry, FR, antibacterial, low shrinkage
Application.Filling Material: filling toys pillows (51/64)Spinning quilt/spinning cotton/cloth lining/slippers lining/(51/64)Needle-punched nonwoven/ polyester wadding/nonglue cotton/Filtering material/Hard mattress(51/64)
Staple fiber production process

The base material, which comes in chips, is melted in an extruder before being quantified in a gear pump and transferred to a nozzle. Polymers that pass through the nozzle are cooled and solidified in a spinning tank, and end up in a fiber form (semi-finished product). Fiber released from multiple spinning tanks is lubricated and gathered before being wound by a gear wheel and placed in cans. Fiber placed in cans is given various properties through a stretching process, in which fiber is stretched at various roller speeds designed to endow different degrees of rigidity and elasticity.
The fiber is again lubricated for enhanced quality and to facilitate the processes that follow. A crimping process takes place to give the fiber various properties, including bulk and mixability. Moisture and lubricant on the fiber is dried off in a heat dryer. The fiber is then cut into required lengths and end up in a bale form. The fiber is then compressed, packaged, and stored for factory release when ordered.
PRODUCTION PROCESS OF POLYESTER STAPLE FIBER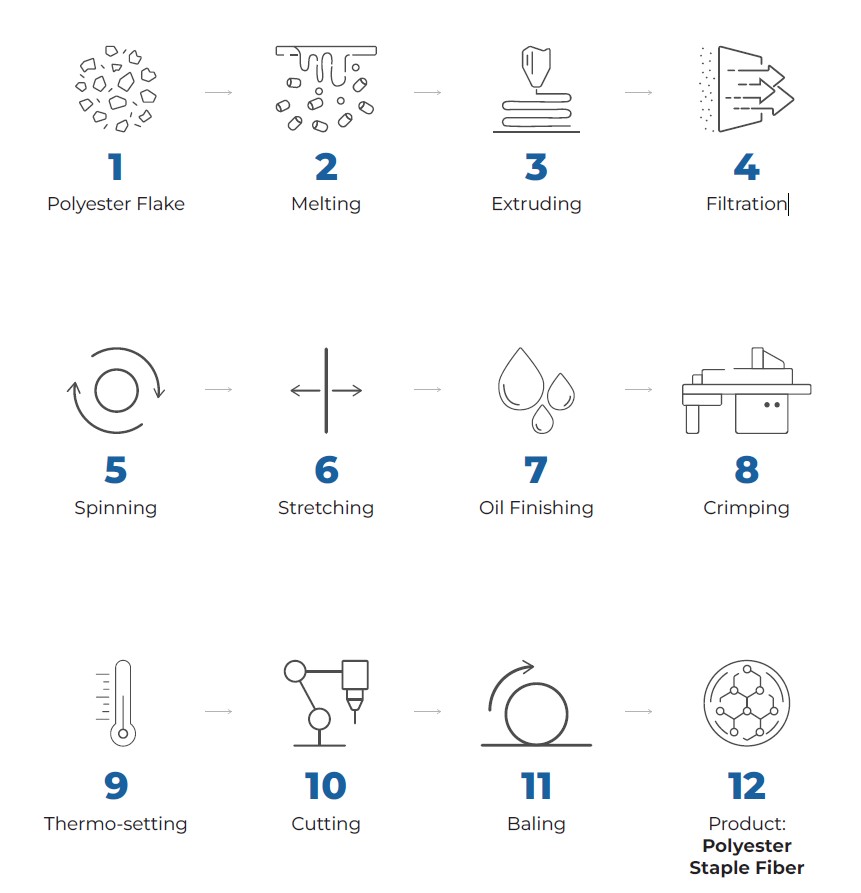 FAQ
1. What do you offer?
We produce recycled hollow conjugated siliconized and non-siliconized polyester staple fiber mainly, we can make hollow fiber (HS/ HD) and virgin polyester staple fiber HCS as well.
2. What is it used for?
Our fiber is widely used in filling, non-woven fabric
3. Are you a factory or a trading company?
We are a factory specialized in polyester staple fiber for many years but now we also have our own professional trading company. We will source many types of textile products such as yarn, PP fibers from others to supply our own customers as well. We also provide our own customers with other related products such as: Foam, Pillows, Cushions, Toys, Down/ Feather,…
4. Where is your factory location?
Our factory locates in the north and the south of Vietnam. You can visit us from Ho Chi Minh City and Hanoi City, Vietnam. You could contact our salesman to fetch you if visiting.
5. Can you accept free sample?
Yes, the hand sample is free when not exceed 1 kilograms. Upon price confirmation, we will provide a sample within 2-3 days; the freight cost will be charged to client.
6. Can you provide ODM service?
Yes, we work on ODM orders. Which means size, material, quantity, design, packing solution, etc, will depend on your requests, and your logo will be customized on our products.
7. How about your quality? What's the minimum order Quantity (MOQ)?
Please try a trial order, you will know it. The MOQ is 23,000 Kilograms/order, but the price will be lower if you order bulk volume.
8. Can I mix different items in one order?
Sure, you can mix any products we can provide.
9. How can you guarantee the product quality?
We have experienced QC team. We control not only productive process but also raw material. In addition, we have different kinds of testing instrument to help us guarantee the product quality.
10. What's the payment terms?
L/C at sight, 30% TT in advance are mostly accepted; other terms shall be negotiable by both sides
---
If you need further information,please feel free to contact me.
Beside raw material, I also offer home textile machinery or virgin polyester staple fiber sourced from my long term partners to offer one stop solution services for our clients.
I am looking forward to hearing from you!.
Thanks and Best Regards,
Tony Tan
Whatsapp number: +84 90 466 5251
Wechat: tony_tan8899