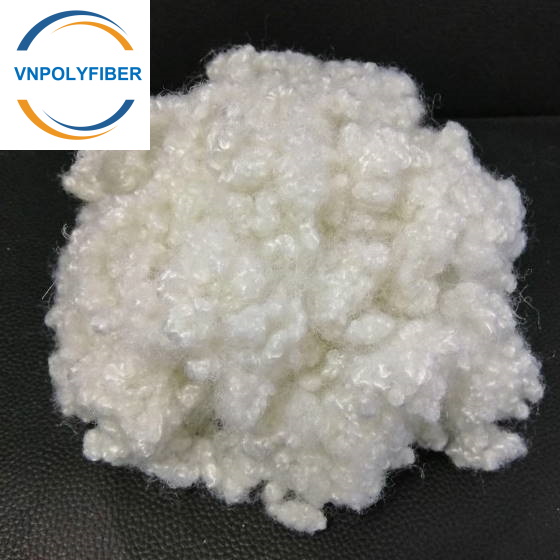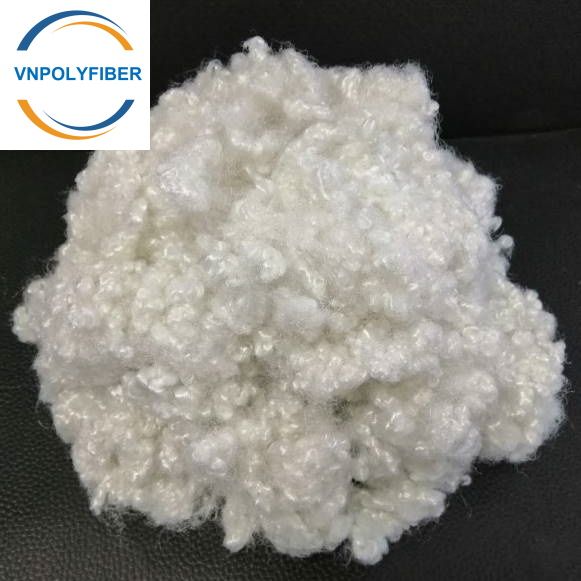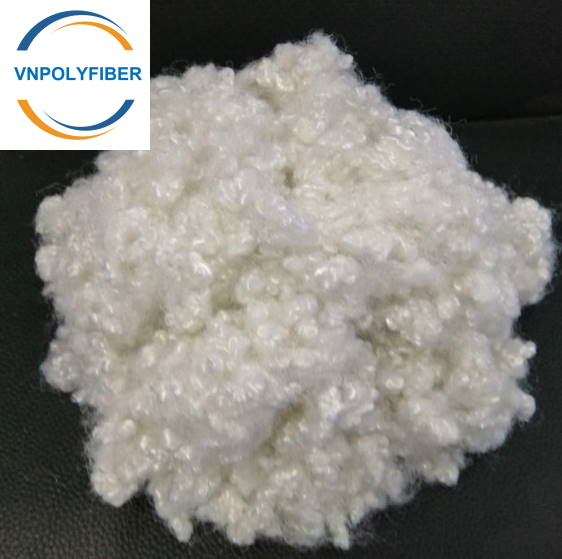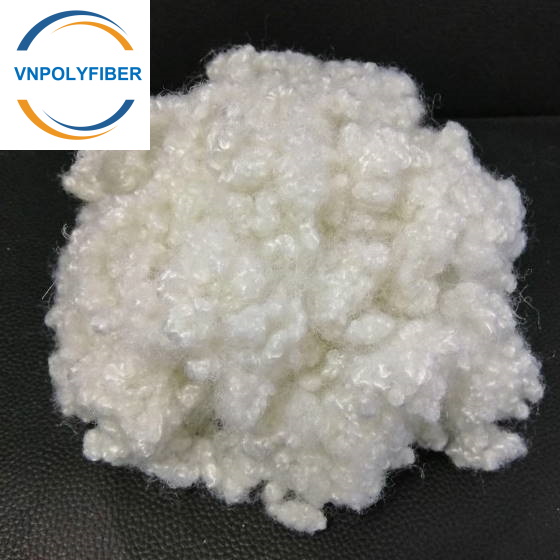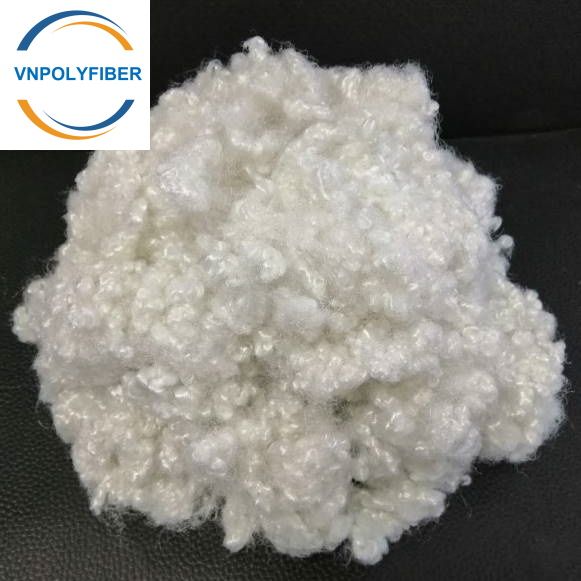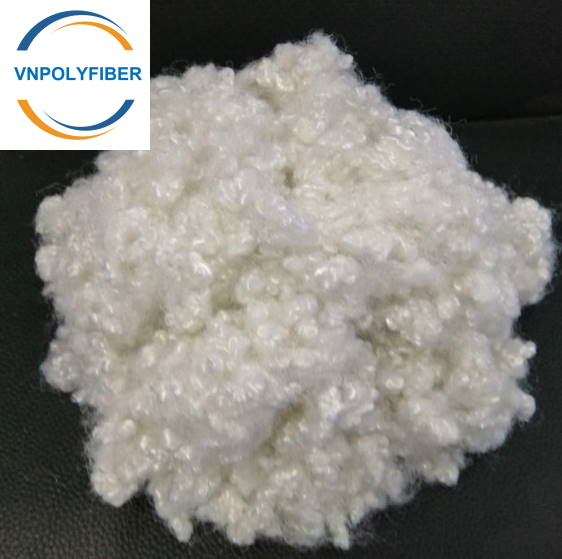 HOLLOW CONJUGATE NON SILICON FOR PADDING
Hollow PSF has better loft, recovery and warmth retention property than solid PSF, because there is a hole in single fiber, it can save some air.
Our hollow PSF is easy to be carded and good at bonding with low melting fiber.
It's mainly used for fiberfill, filtration, padding, wadding, insulation etc.
Specification
Denier:    6D-15D
Type:   Hollow Mechanical crimp
Grade:  Recycle, First quality
Color:  white, optical white,
​Cut Length:  32mm-76mm
Finish:   silicon, slick, dry, FR, antibacterial, low shrinkage
Application:  Filling, Wadding, fiberfill, insulation, filtration etc.
CALL NOW
WHATSAPP ME
PRODUCT DETAIL
For padding, the fineness of fiber is generally over 12D, and we have 12D to 25D Hollow Conjugate Non Siliconized PSF.  The thicker fiber is, the more difficult the production is.
Compared to other 12D-25D Hollow Conjugate Dry PSF, our fiber is not only thick, but tough, so it can provide superior resilience and loft in padding. These has been proved by our loyal customers.
Free optical brighter, GRS and OEKO TEX available.
Denier:          12D-25D
Type:             hollow conjugate
Grade:           Recycle, seimi virgin
Color:            white, super white
​Cut Length:  32mm,51mm,64mm,76mm
Finish:           dry, slick, antibacterial, FR
Technical Parameter
| | |
| --- | --- |
| Product type | Recycled Polyester Staple Fiber |
| Fineness | 7D / 15D |
| Cut length | 32mm / 51mm / 64mm |
| Luster | semi dull |
| COLOR | Raw white |
| Pattern | Hollow Siliconized & Hollow Non-Siliconized |
| Raw Material | 100% PET flakes |
| Grade | Recycled, AAA grade |
| Packing details | 250kg-350kg/PP woven bag/bale |
| Delivery time | 5-20days after 30% deposit |
| Payment Term | TT30/70; L/C at sight |
| MOQ | 1x40HQ; 22 – 23 tons/container |
| Quality | First quality |
Specifications of Polyester Staple Fiber Viet Nam

Denier Size:  3D, 6D, 7D, 10D, 15D
Cut length: 32mm, 51mm, 64mm, 76mm,
Feel: siliconised or non siliconised soft as well as harsh feel
Tensile strength: 3.5 to 4.5 gm/Denier
Elongation: 40 to 60%
Oil Pickup: minimum 0.20% to 0.35%
Crimps: 3 to 5 per cm
Shades: All shades available
Color Fastness: 4+
Quality: Hollow Conjugate Siliconised Fiber, Hollow Non-Conjugate Siliconised Fiber, Solid Fiber Siliconised/non Siliconised
Application: Cushions – Pillows – Quilts – Toys – Jacket – Mattress – Non woven carpet – Automotive felts, speaker felts, geo textiles, polyfill wadding, filter fabrics and other acoustics as well.
FAQ
1. What do you offer?
We produce recycled hollow conjugated siliconized and non-siliconized polyester staple fiber mainly, we can make hollow fiber (HS/ HD) and virgin polyester staple fiber HCS as well.
2. What is it used for?
Our fiber is widely used in filling, non-woven fabric
3. Are you a factory or a trading company?
We are a factory specialized in polyester staple fiber for many years but now we also have our own professional trading company. We will source many types of textile products such as yarn, PP fibers from others to supply our own customers as well. We also provide our own customers with other related products such as: Foam, Pillows, Cushions, Toys, Down/ Feather,…
4. Where is your factory location?
Our factory locates in the north and the south of Vietnam. You can visit us from Ho Chi Minh City and Hanoi City, Vietnam. You could contact our salesman to fetch you if visiting.
5. Can you accept free sample?
Yes, the hand sample is free when not exceed 1 kilograms. Upon price confirmation, we will provide a sample within 2-3 days; the freight cost will be charged to client.
6. Can you provide ODM service?
Yes, we work on ODM orders. Which means size, material, quantity, design, packing solution, etc, will depend on your requests, and your logo will be customized on our products.
7. How about your quality? What's the minimum order Quantity (MOQ)?
Please try a trial order, you will know it. The MOQ is 23,000 Kilograms/order, but the price will be lower if you order bulk volume.
8. Can I mix different items in one order?
Sure, you can mix any products we can provide.
9. How can you guarantee the product quality?
We have experienced QC team. We control not only productive process but also raw material. In addition, we have different kinds of testing instrument to help us guarantee the product quality.
10. What's the payment terms?
L/C at sight, 30% TT in advance are mostly accepted; other terms shall be negotiable by both sides
---
For more information, please feel free to contact :
Mr. Tony Tan
Mobile number: +84 90 466 5251 (Whatsapp/Wechat/Viber/Signal)