Polyester Wadding Batting Upholstery Quilting Fire Retardant
Perfect for giving your textiles a quilted feel, our wadding is perfect for your home crafts
Versatile and thick, our polyester wadding can be sponged clean to keep it fresh and smart. The ideal backing for a quilting project, our high quality wadding will provide the perfect base for you to create a cosy blanket or children's comforter, with the luxurious thickness and springy softness of our fabric giving your homemade textiles a comforting feel. A great value way to add warmth and comfort to your soft furnishings, our durable and long-lasting wadding is also available in other weights to ensure you get the right thickness for your project.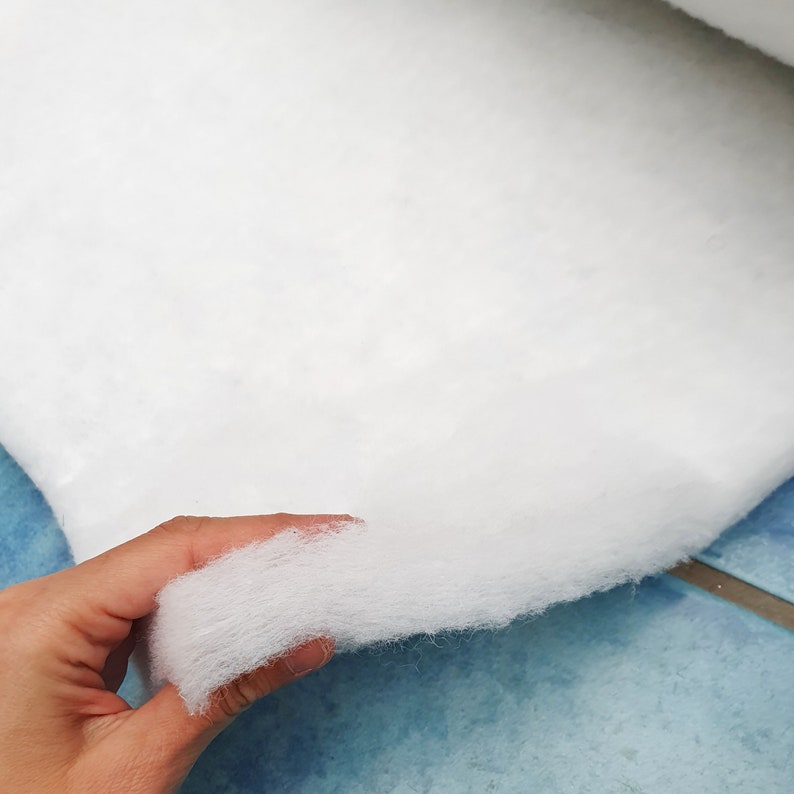 Cotton and Polyester Wadding
Perfect for quilting or re-upholstering projects, this perfectly blended batting is made from long-staple cotton fibres and super soft polyester, with 2%-4% shrinkage. Available in a choice of his wadding is suitable for hand or machine stitching up to 4 inches apart and is machine washable for easy care.
Polyester Polydown Wadding
A premium polyester batting that is strong and holds its shape, ideal for frequently laundered items. Non-allergenic and resistant to moths and mildew, this wadding is great for a range of applications from quilting to upholstery, whilst the high loft offers warmth without weight. Can be hand or machine stitched up to 4 inches apart.
Polyester wadding roll Filler for sewing Batting for Quilting Blankets filler Soft wadding
The filler is very soft and suitable for the manufacture of blankets, bedspreads, patchwork and quilling. Ideal for sewing.
Poly Wadding
Premium Polyester craft wadding
Quiltable and washable polyester wadding piece (cot size)
Ideal for quilting, tablecloths, mats, tea cozies, oven gloves, clothing & accessories, toys, cushions, and more
Weight: 250 gram per square yard
Crafting dreams are about to come true with our Premium Polyester craft wadding. Designed with care and attention, this quiltable and washable wadding piece is the perfect size for cots. From quilts to cushions, it will add that extra touch of softness to your creations. Weighing in at 2oz per square yard, it's lightweight yet incredibly cozy. Plus, it meets the strict British standards, so you can feel confident about your craft. Dive into a world of creativity and comfort! Wadding can be made from polyester or natural fibers such as wool and cotton. It is washable and the natural fibers tend to be more fire retardant mainly because of the natural qualities. It is supplied on rolls of varying thickness from 2 – 8 oz.. The thickness used really depends on where it is going to be used. This can be known as batting or compressed fleece in some parts of the world. It can also be made from wool and cotton. These can give the same feel of a thick blanket but work just the same. Some versions of this fabric are made from silk and would be used by specialists.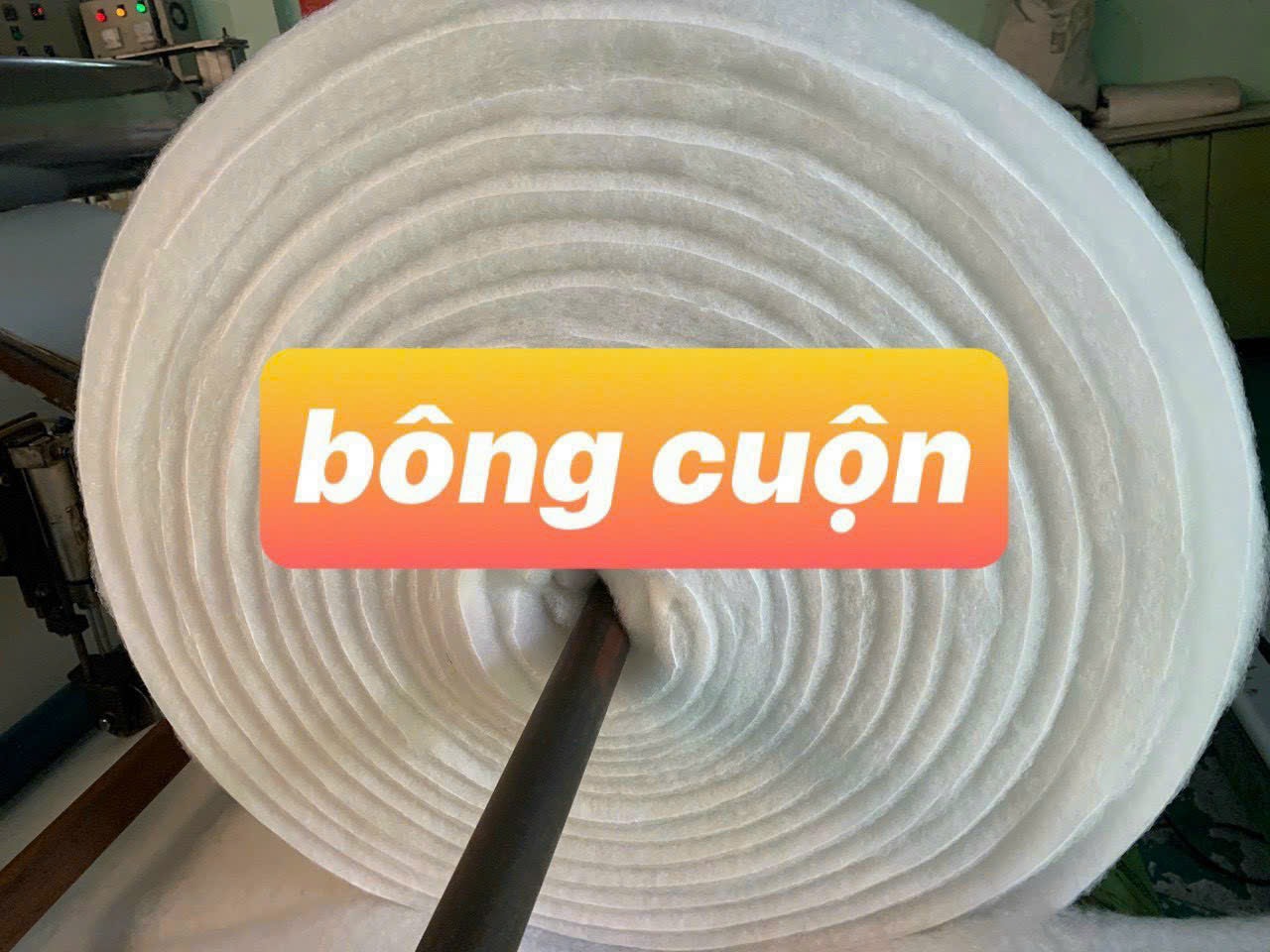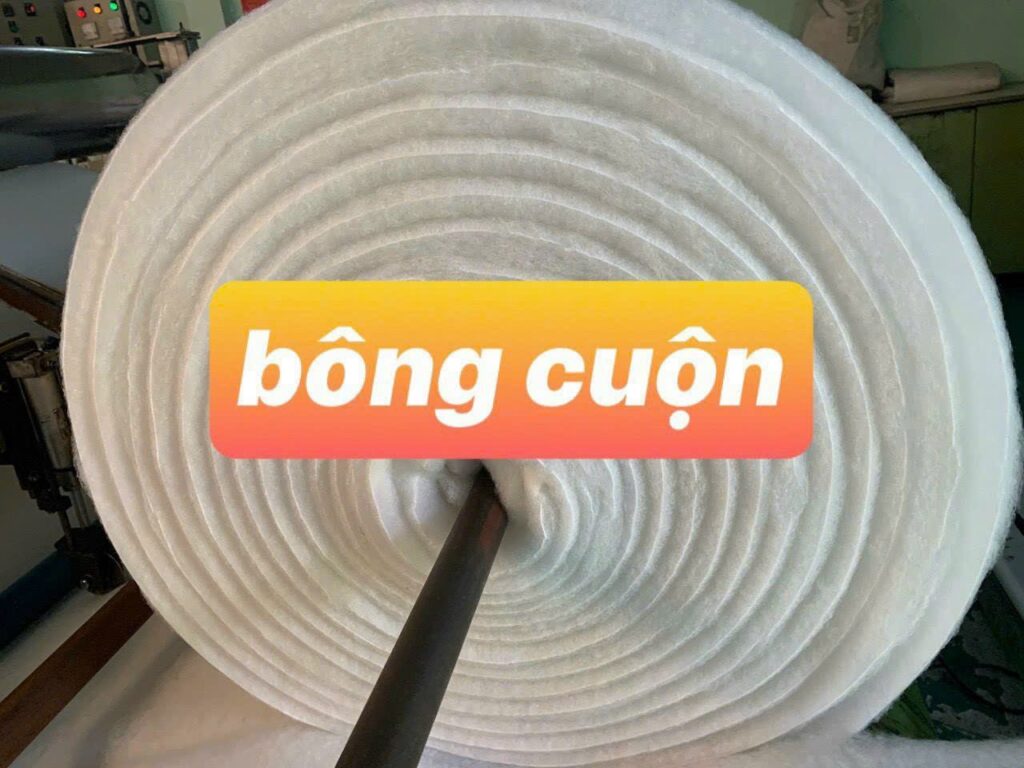 Uses of Wadding
Soft furnishings use this to soften areas such as the back or arm of an armchair. In the bedroom it can be used on a padded headboard. In the dining room it can be used to make the seat a little softer and in turn more comfortable. Cushions use this as an inner pad and this would only be for scatter cushions. This is supplied in bonded fabric form and a cushion pad can be made from this and then filled with loose polyester. Although this would make the pad quite delicate as it will be prone to damage if removed too many times. It is probably advisable to then put this into a stronger material inner cover such as cotton. A cushion that is used for sitting on would need a much firmer insert such as a foam block. Quilts use this for added warmth. A length is placed between two pieces ( the front and back sections) of material to provide thickness which in turn reflects the body heat. Cushion covers – can have a quilted front and this quilted effect gives a totally different look and feel, with the notion that some parts of the cover is leaping in front of the others, almost a 3D effect. The cushioning would be placed between the front and back sections as for the quilt or quillow. Little pieces can be use to give fill a sewn section to make a relief effect and have these small sections of sewing stand out. Bolsters can be filled with this type of cushion pad as it can be rolled up and then placed in a stronger inner cover. Apart from using this as a cushion filling it is good to be used to simulate snow landscape if doing a window dressing at Christmas or under the tree. Small pieces can be used to fill Christmas tree decorations.
Bonded Polyester Fibre (also known as Dacron, wadding, batting etc) is generally glued to the foam cushion to give it a softer and rounder look. It makes the cushion cover look much fuller and plump but does not offer any strucural integrity to the cushion. It is commonly used on three sides as what's referred to as a C-Wrap in reversable sofa cushions; top, bottom and front edge. It will keep the fabric from wearing out before its time so it is also used anywhere the fabric gets used, inside arms, inside back and seat cushions. Having the foam cushion wrapped in fibre also makes it much easier to slide in and out of the cover when cleaning. This 200gsm grade is the most popular choice for general upholstery applications. Measuring at approximately 20-30mm in thickness but will easily compress down to fit into cover. Loft can vary slightly from batch to batch but will always be the same density and weight.
Specifications:
Grade: 200gsm
Thickness: 20-30mm
Width: 150cm
Roll Length: Per Metre, Per 30m Roll
Package Size: approx 150x35x35cm @ 10kgs
Dacron Polyester Upholstery Filling
Fire retardant dacron polyester upholstery filling wadding quilting batting
White dacron polyester filling
Fully fire retardant
Comes in either a 27″ or 54″ width
And a range of 2oz, 4oz, 6oz, and 8oz
Perfect for upholstery, furnishing, quilting, craft, cushions and much more