Export-import to China impacted by COVID-19
In 2019, China ranked as Vietnam's second-largest foreign market with $41.41 billion, just behind the United States. However, the epidemic outbreak in China has had a great impact on trade between the two countries, as well as tourism and aviation.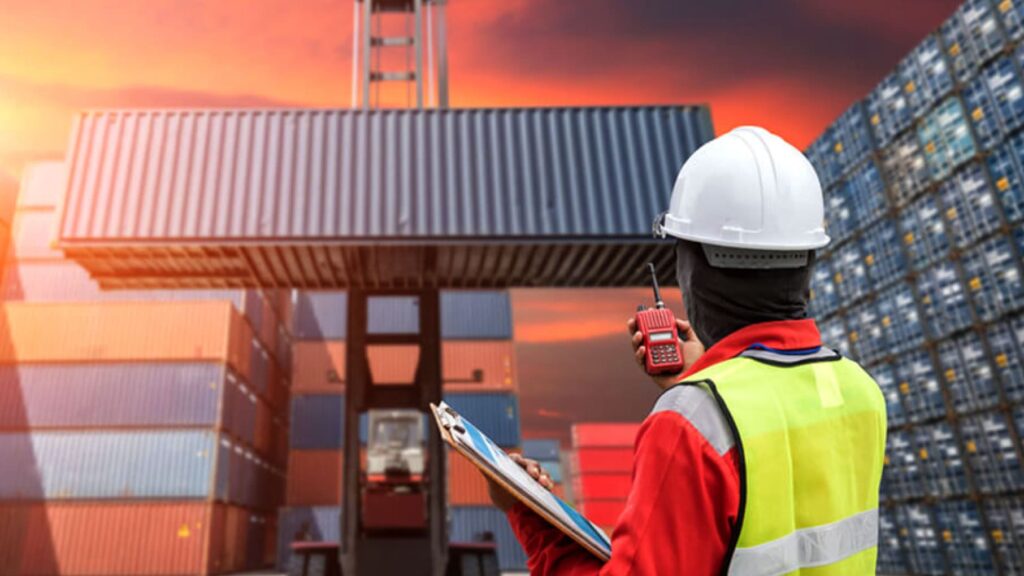 While border gates with China have been reopened, the impacts of the COVID-19 epidemic are felt strongly across many export sectors in Vietnam.
11 out of 45 of the major export items to China reached a turnover of $11 billion, including computers, electronics, mobile phones and accessories, vegetables, fiber, and shoes. Among the three main groups of export items, agriculture-forestry-fisheries contributed the most, with $8.2 billion. Therefore, the blow the novel strain of coronavirus (COVID-19) has dealt with this group by reducing exports to China, will be felt in the full-year 2020 export turnover of Vietnam. In addition to the large turnover of agricultural, forestry, and fisheries products, seafood, and vegetables, preservation was another headache as these products do not keep for long. To solve this problem, the agricultural sector might need to actively search for alternative markets. In terms of imports, 15 out of the 43 largest import items from China reached over $1 billion, such as machinery, equipment, tools, and spare parts ($14.9 million), computers, electronic products and components ($12.1 million), fabric ($7.7 million), mobile phones and accessories ($7.6 million), iron and steel of all kinds ($3.3 million), plastic products ($2.7 million), and textile, garment, and footwear materials and accessories ($2.5 million).
As a large portion of raw materials imported is used to produce export items, the fluctuations in imports will affect production and exports as well.
Among imports, textiles accounted for a relatively high proportion (import turnover of fabrics, textile materials, footwear, and fiber in 2019 was $11.5 million). Since trade was restricted due to the COVID-19 epidemic, raw materials imports shrank, greatly affecting production in the industry and forcing businesses to let workers go.
The COVID-19 epidemic also affects Chinese visitors to Vietnam. In 2019, more than 5.8 million Chinese visitors arrived in Vietnam, making the country Vietnam's largest source market accounting for nearly one-third of total foreign arrivals, up 16.9 percent against the previous year.
Since the beginning of this year, due to the epidemic, the number of Chinese tourists to Vietnam fell sharply, leading to a severe impact on the aviation and tourism industries.
The Civil Aviation Authority of Vietnam (CAAV) said that the Chinese market is accounting for more than 18 percent of the global market. Particularly for domestic airlines, this market accounts for 26.1 percent of international passenger volume.
The preliminary figures provided by the CAAV show that Vietnam's total air transport market reached 1.95 million passengers, down 4.5 percent over the same period in 2019, of which the international market decreased by 14.1 percent.
Vietnamese airlines reached 1.06 million passengers, down 4 percent, of which international passengers decreased by 28 percent over the same period of 2019.
The initial damage of canceling flights of Vietnamese airlines is over VND10 trillion ($434.78 million).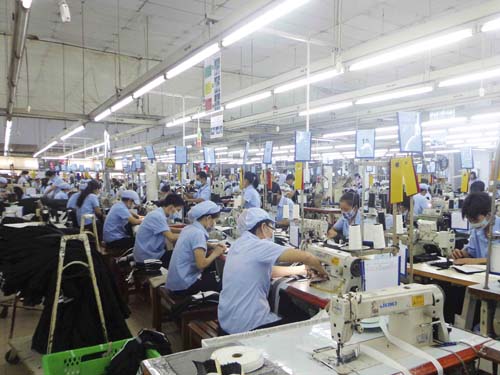 Garment industry hit hard by COVID-19
The COVID-19 pandemic that first emerged in the city of Wuhan in Hubei province, China, has severely affected local industries and livelihoods across the world. Some of the worst-hit sectors include tourism and aviation as an estimated three billion people worldwide are under virus lockdowns. Other than that, to contain the deadly disease, travel curbs have also been implemented in numerous countries.
Another industry in Southeast Asia that has recently felt the hit from the new coronavirus is the garment business. The textile and garment industries of Vietnam and Cambodia have been developing strongly in recent years and play a vital role in the economic growth of both countries. According to a 2018 report titled 'Vietnam's textile and garment industry: An overview' published by the Czech Technical University in Prague, more than 1.6 million people are employed in the textile and garment industry in Vietnam. This accounts for more than 12 percent of the country's industrial workforce and nearly five percent of Vietnam's total labor force.
Over in Cambodia, it was reported that more than half a million people are employed in the garment industry making it the biggest sector in the country. Media reports also state that the sector accounts for 16 percent of Cambodia's gross domestic product (GDP) and 80 percent of its export earnings.
Unfortunately, operations in numerous factories are now being suspended across top garment producers in Cambodia, Vietnam, Bangladesh, Myanmar, and Indonesia. This is because of disrupted supply chains in China as the country is the main provider of raw materials for many clothing manufacturers.
As China had imposed citywide lockdowns earlier this year, countries that are dependent on China for raw materials and supplies have faced challenges in operating some of their key industries. According to media reports, Cambodia is already feeling the pinch as the country's garment sector relies on China for 60 percent of its raw materials. It was also reported that Cambodia's authorities estimate that around 200 factories employing 160,000 workers might temporarily close their operations by the end of March if they run out of raw materials.
Vietnam, which is one of the largest textile exporters in the world, saw its garment exports dip by 1.7 percent (US$4.5 billion) in January and February.
In neighboring Myanmar, it is said that China supplies up to about 90 percent of its raw materials. As of 1 April, Myanmar had officially reported 15 COVID-19 infections with one death. However, observers believe that the real figures could be much higher. The Myanmar Garment Manufacturers Association warned that if the crisis persists, around half of the country's 500 factories could be shut. On 19 March, local media reported that at least 20 apparel factories in Myanmar had shuttered with 10,000 workers temporarily laid off.
Jacob Clere from SMART Myanmar – an organization that aims to improve labor rights in the textile and garment industry in the country – told the media that "the Myanmar government has focused on boosting local businesses who are struggling, which is good, but direct support programs for workers to get through this period will also be needed."
Canceled orders
China's central Hubei province has lifted some of its curbs after two months of lockdown as the country claimed it is slowly recovering from the pandemic. According to media reports, China's supply chains are now starting to reopen, however, Southeast Asia's garment industry now faces another problem.
It was reported that global brands such as Primark, Marks & Spencer, and Hennes & Mauritz (H&M) have canceled or postponed apparel orders due to low demand. This means that the garment and textile industry in Southeast Asia that manufactures products for these fashion brands will suffer bleaker consequences.
According to media reports, the situation is so critical that countries like Cambodia and India have made direct appeals to fashion brands to avoid cancellations and to work out payment plans. It was reported that Vietnamese officials believe that exports to European markets could decrease by eight percent in the first and second quarters of 2020.
Human Rights Watch (HRW) stated that some fashion brands and retailers have canceled orders without assuming financial responsibility even when factories had completed their work. Activists are urging brands to take responsibility for the millions of workers in their supply chain.
"While it is understandable that companies are focusing on the needs of their local staff, clothing retailers must accept that if they choose a business model that relies on the labor of millions of garment workers overseas, then these people are their workers as well," said Scott Nova, executive director at the Worker Rights Consortium, an independent labor rights organization to the media.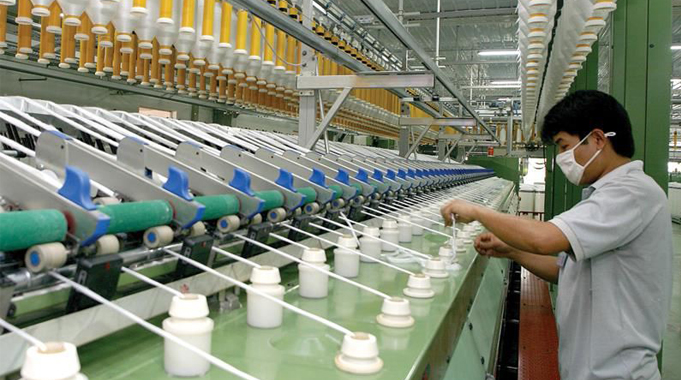 What are international brands doing to support suppliers and protect workers?
As with many other garment factories in Vietnam, Long Ma Co.ltd (ID 2266) was also met with big challenges from the supply from China, leading to a shortage of materials for production. Long Ma has also been facing the challenges of order cancellations from other buyers. In February, Long Ma actively shared its difficulties with Fair Wear member brand Bierbaum Proenen, expecting the brand's support. After exploring the situation and the capacity of Long Ma, Bierbaum Proenen agreed to increase double orders to support the factory in keeping production stable. This is a huge support for the factory in general, and for workers in particular, given the difficult circumstances. Therefore, Long Ma is one of the few factories in Vietnam that does not need to reduce working hours and that can still keep up regular operations.
No plan by the US to suspend Vietnamese garment-textile import
The US government has no plan to suspend the import of Vietnamese garments and textiles, according to Vietnamese Ambassador to the United States Ha Kim Ngoc, who recently said the Vietnamese embassy has confirmed this from relevant US agencies. In the first two months of 2020, Vietnam's exports to the United States grew by 25.7 percent to $10.26 billion.
With two-way trade reaching $77.6 billion in 2019, Vietnam is now one of the 15 biggest trade partners of the United States, he was quoted as saying by a Vietnamese newspaper.
Last year, Vietnam's garment-textile export to the United States was nearly $15 billion, making up about 45 percent of the country's total revenue in the sector. During the January-February period, the turnover stood at $2.25 billion, up 5.3 percent year-on-year, and accounted for nearly 48 percent of the total.
However, if the COVID-19 pandemic lasts longer than expected in the United States, it will affect Vietnam's exports to the country, he cautioned.
The United States is also considering the import of Vietnamese medical equipment to serve its COVID-19 combat efforts, the ambassador added.