Wadding Production Line 
The machine applies to the production of sophisticated bedding mattress, cushion, sofa, tatami, filtering material, felts, insultation, etc…
Machine Width: 2500 mm/2800mm
Product Width: 2200mm/2500mm
Product Specs: 60-6000g/m2
Product Performance: 80-300kg/h
Power: 68-98 kW
Heating method: oil or burner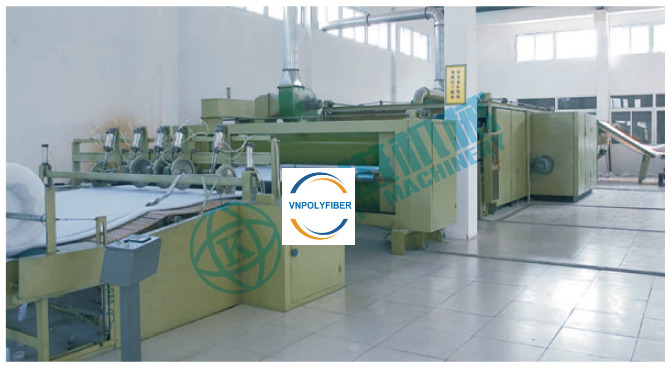 Mattress production line 
This machine is used to produce high quality mattresses, cushions, sofa, tatami, filter material, sound-absorbing blanket. Oven with steel chain plate structures or Teflon structure to guarantee the finished product smooth with flat surface.

Mattress Covering Machine 
The machine is suitable for with or without spring core foam mattress CC, latex mattress with or without spring core's covering. Easy covering, and more efficient.