Fiber stuffing machine is mainly used for conjugated hollow siliconized polyester fiber that shorter than 100mm, ball fiber and kapok, shredded foam and other filling material, filling teddy bears irregular shaped pad and bedding stuffs, pet supplies and cushions…
High capacity that can reach about 20 to 30 labor workforces.
The finished production remained high elasticity, soft and fluffy.
Aluminum fans blowing with dynamic balance process without noise and shaking; high distance transmissions
Changeable filling nozzle (different diameter filling nozzles) that can be used to stuff different product sizes.
 Fiber Opening machine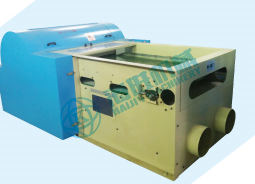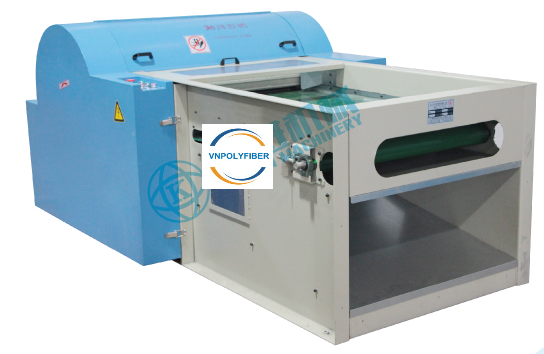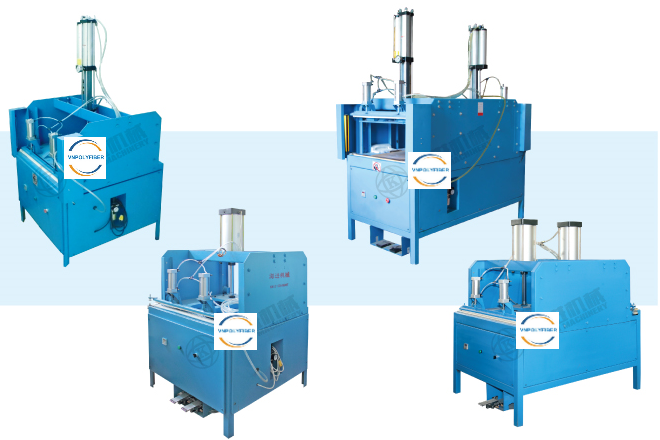 Automatic fiber filling machine
The automatic fiber filling machine is also called as stuffing machine.
The new model is based on the introductions of technology in South Korea and Taiwan
Its filling efficiency is 15 or 20 times higher than handmade.
And it is available for long fiber and short fiber 0.7D-15 D cottons, PP cotton, scrap materials, plastic granules, buckwheat, etc…
It helps make rag dolls, sofa, cushion, bedding stuff more fluffy, softer, flexible and comfortable.
Ball fiber machine
50-100 kg fiber into the feeding machine box.
It will become pearl spherical fiber from the discharging outlet of the automatic filling fiber machine, you can directly stuff toys, sofa, cushions, pillows and so on. It is suitable for making of toys and other home textile accessories.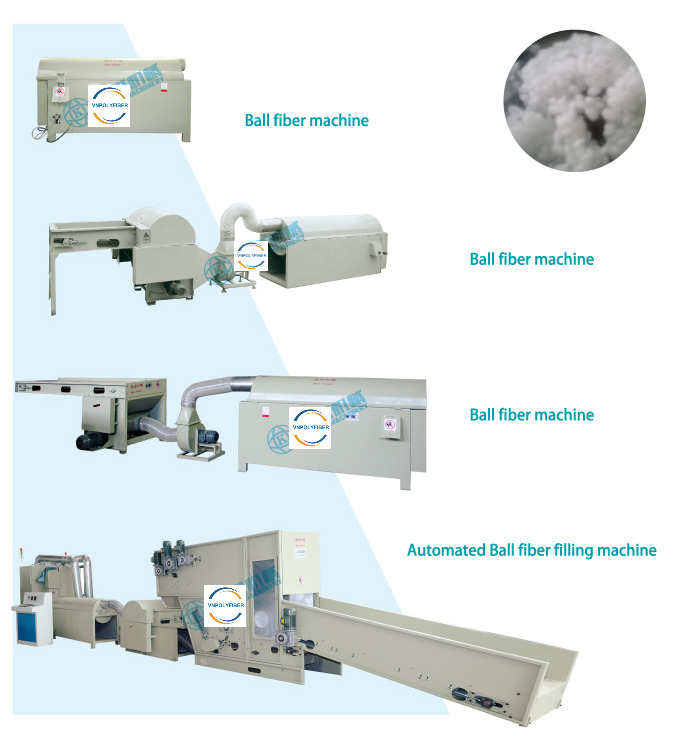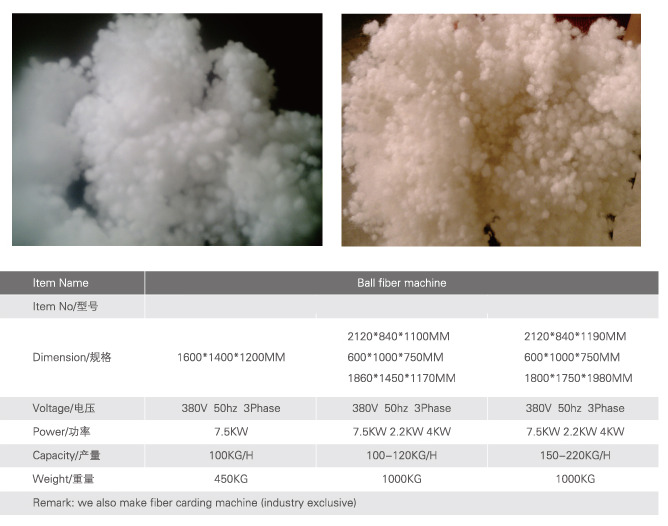 Biological cashmere cotton filling machine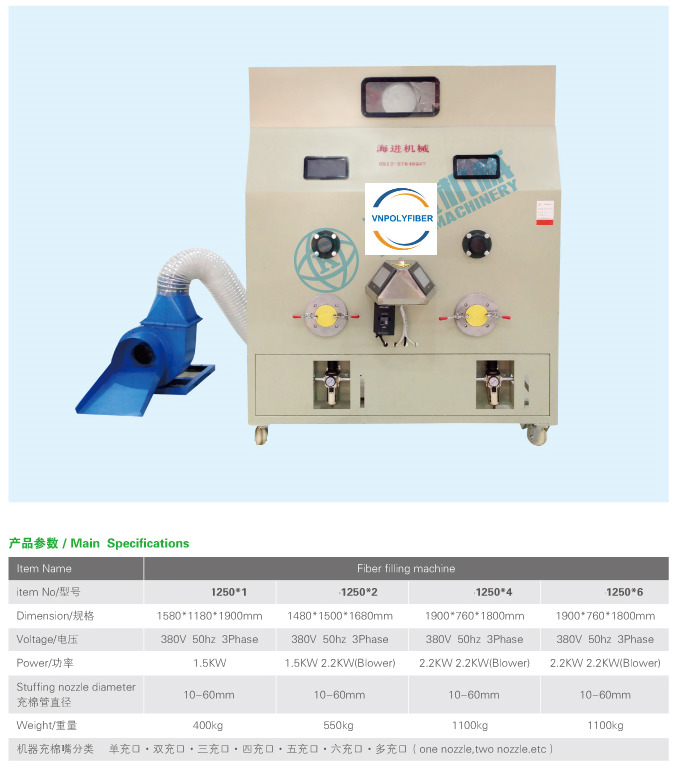 Automatic intelligent feather down filling machine
Avoid leaking feathers.
Clean environment
Intelligently weighing avoid the error of manual weighing operation to reduce the loss of feather.
Cost Efficiency
Automatic weighing and filling down, enhance the operating efficiency and capacity and reduce manual input.
Good design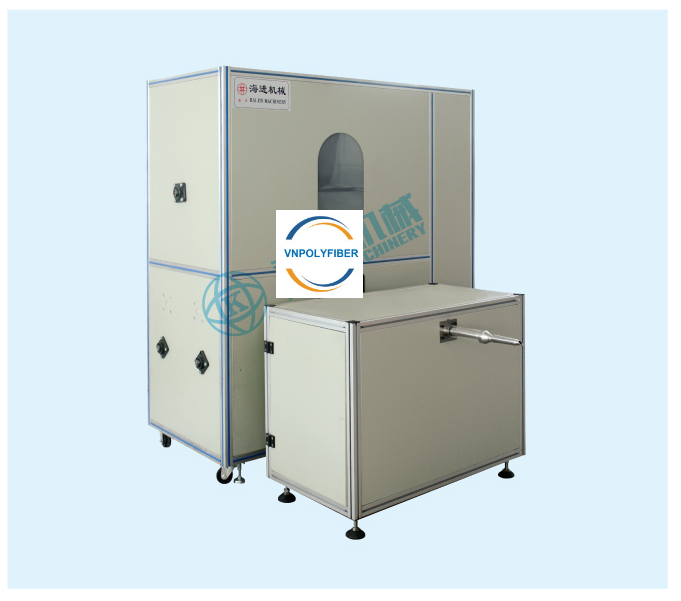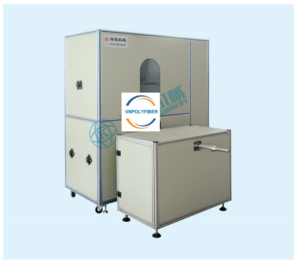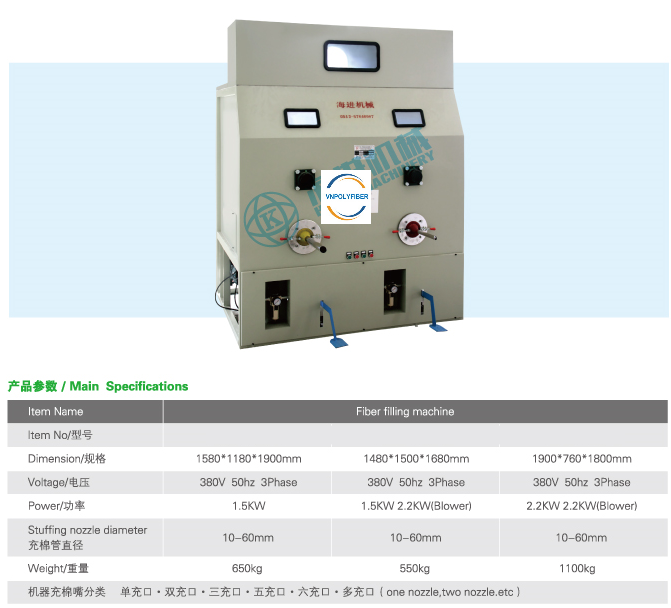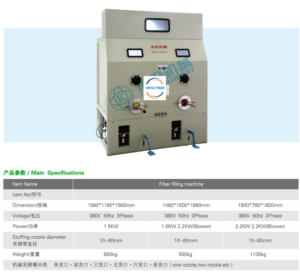 Foam bean filling machine 
Features
Adjustable ration stuffing system no noisy
Simple and safe operation
High efficiency swift staffing
It takes 1.2 seconds to stop water gram particle.
Advantage
Quantitative use of electronic components
Adjustable dosage according to the product usage
Quick filling speed
The machine is suitable for filling toys pillows cushion etc.
Improve efficiency save costs
Improve the productivity and competitiveness.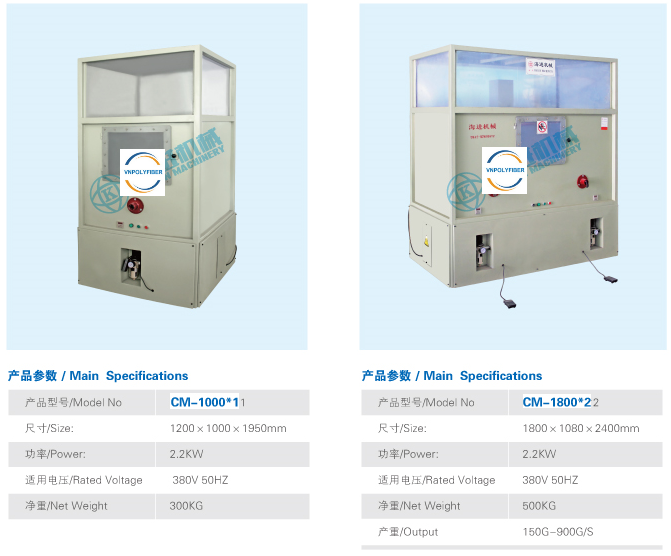 Pre-Opener
To loosen all kinds of fiber then transfer to the next procedure through blower. The pre opener is opened by slice-style roller to reduce fiber damage.
The main opener is opened by pin plate, high efficiency, and good quality. It is equipped with strong magnet to absorb metal impurities.
Machine Width: 1000mm, 1300mm, 1500mm
Production Capacity: 200 kg/h, 280 kg/h, 350 kg/h
Power: 7kW, 11kW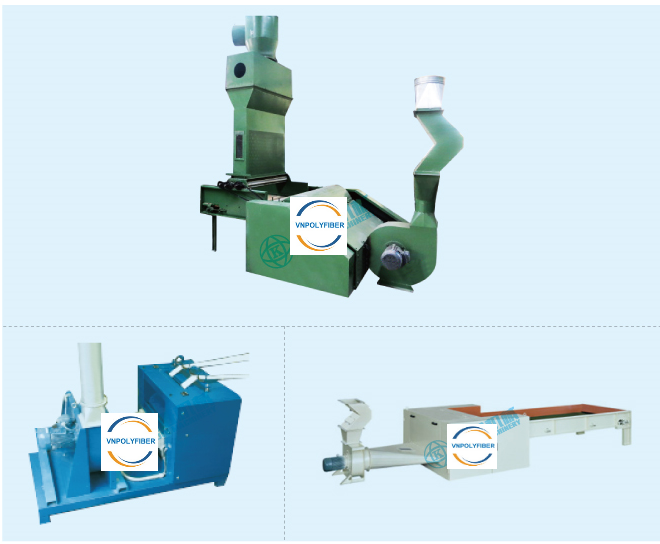 Automatic Bale Opener
The bale opener is mainly used to open one package of fiber and transport to the next step in textile production.
Suitable material polyester fiber and other materials
Can put 200 kilograms to 300 kilograms raw material to the delivery belts each time.
Save labor cost.
Simple structure with less maintenance.
The key parts are adopted from the world's most famous brands such as Telixi, Zhengtai and Schneider
Motor models can be adjusted according to the customer's specific requirements.
Most of the key part are standards that can be easily replaceable.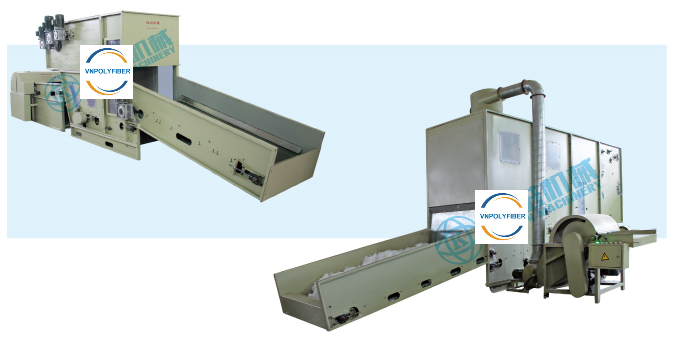 Blending Machine

Mixing Fiber Machine

Feeding machine
Connect with the carding machine suitable for 0.7-6D x 25 – 76 mm polyester staple fiber material
Sending the opened fiber to the next program suitable for 2D-70D x 38 – 76 mm polyester staple fiber
Mixing the opened fibres in a large volume to achieve continuous automated production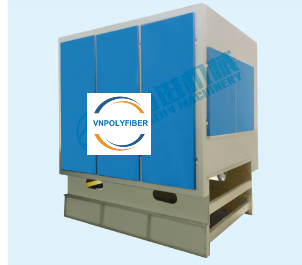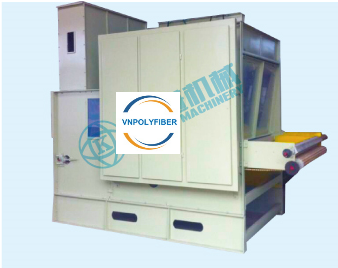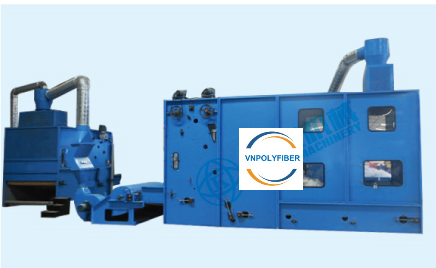 Feeding System
Feed the fiber to the needle punching machine
Adopt anti-static PVC belts. Feed the web into needle area by finger roller. The feeding system is driven by inverter. The machine is moveable.
Width: 2-8.6m
Web weight: =<2000 g/m2
Speed: 0.6 -12m/min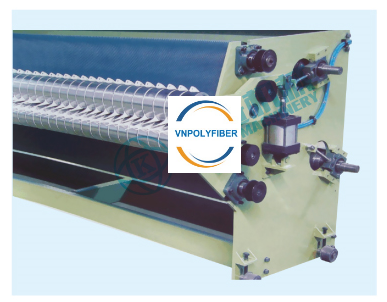 Carding Machine
Single Cylinder/ Double Cylinder- Double Carding Machine
For carding all kinds of fiber suitable for 0.7D-70D cut 25-76mm.
Tec. Specs: 1.5-20D x 38 – 65 mm
Spec: ~ 520nm/820nm 2020 nm/2220nm ~ 2520 nm
Net speed: 20-55m/min
Doff: 460mm-535mm
Cylinder: 850mm-1230mm
Cotton stripping: Chopping, Pulling
Power: 10.5-15.4 kW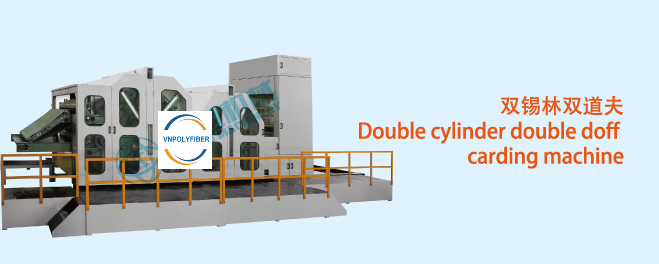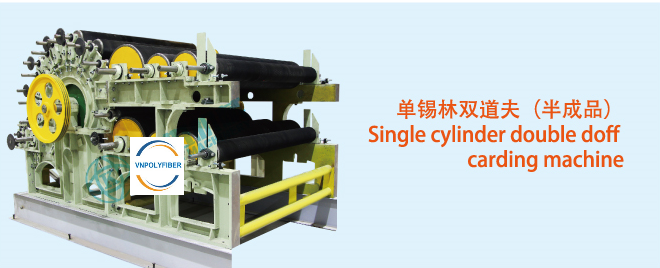 Opening and Packing Machine

Fiber Packaging machine
The equipment is mainly used to fill the open fiber and cotton into bags.
The equipment is connected to the opener directly, it has automatic conversion function
The machine can alarm automatically
improved production efficiency and labor cost reduction
Convenience and time saving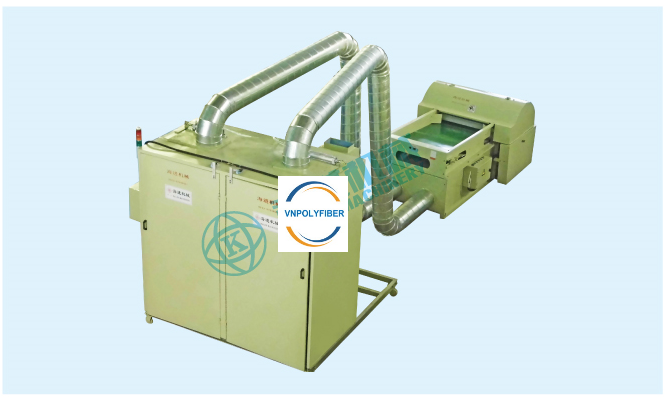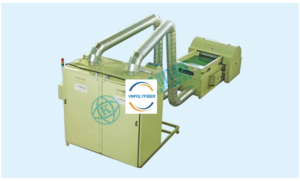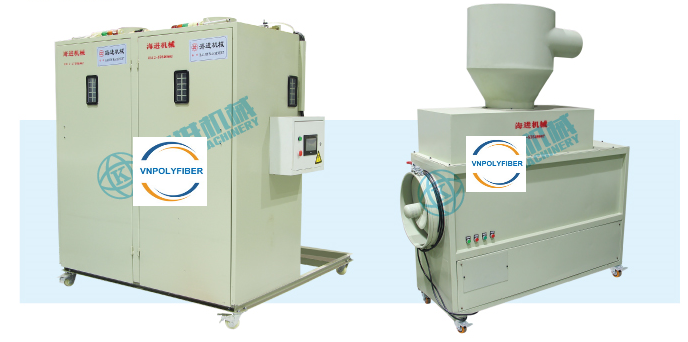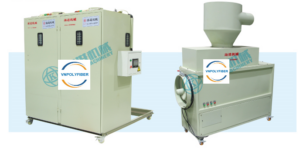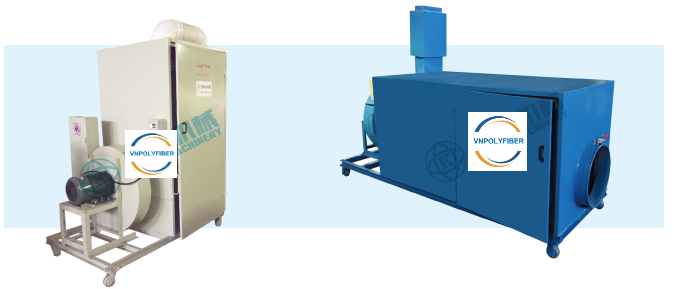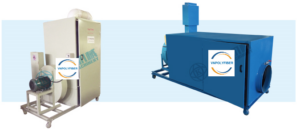 Automatic Packagage Machine
Main specifications
Packing diameter
Max. package length < 2000mm
Pneumatic Compression
The machine is suitable for packaging fiber filling, simple operation, save packaging costs and reduce more defects
Increase product quality and improve competitiveness in the market.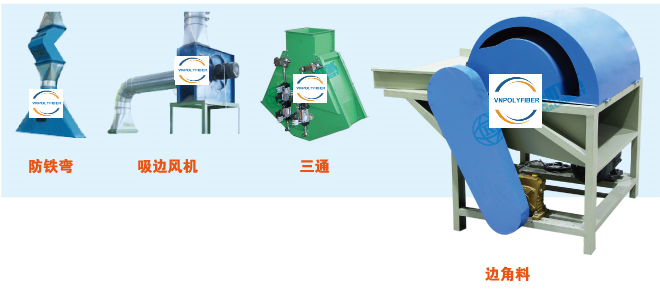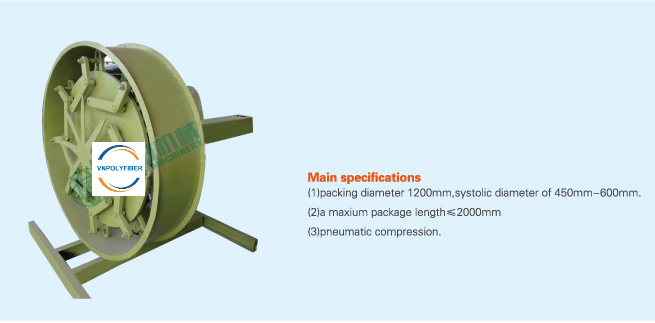 Pillow Production Line – Pillow Stuffing Machine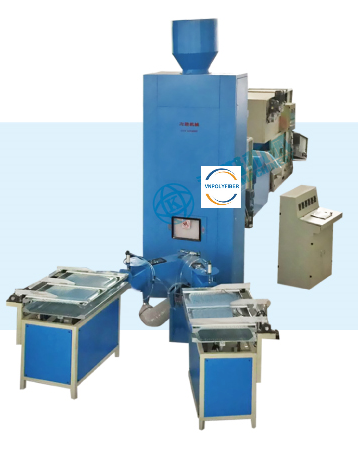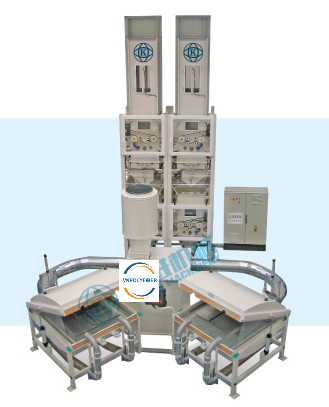 Pillow Rolling Machine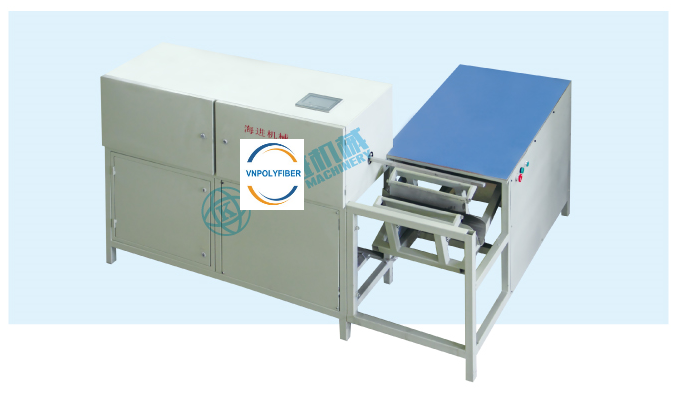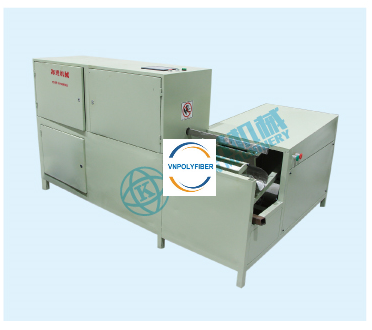 Pillow Rolling Production Line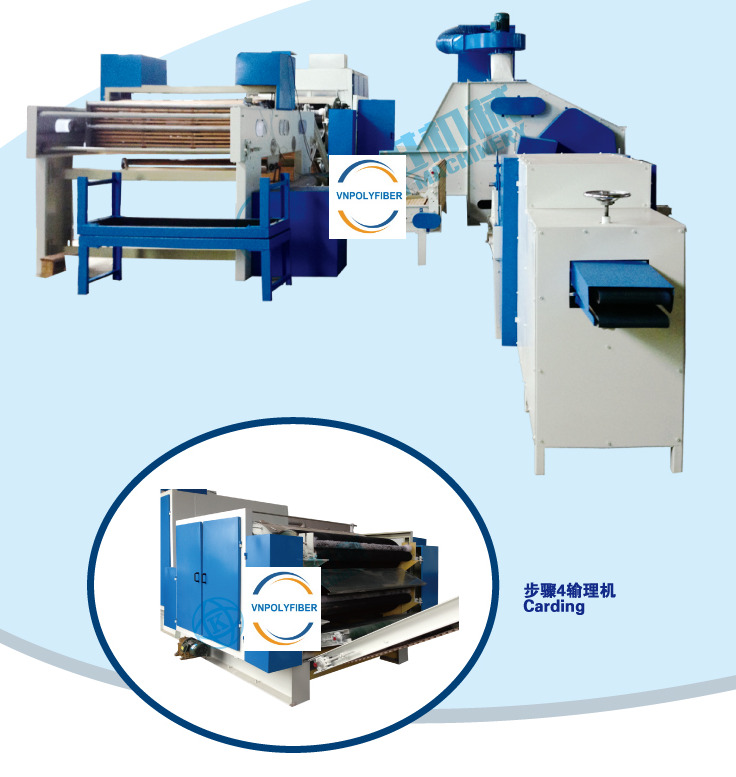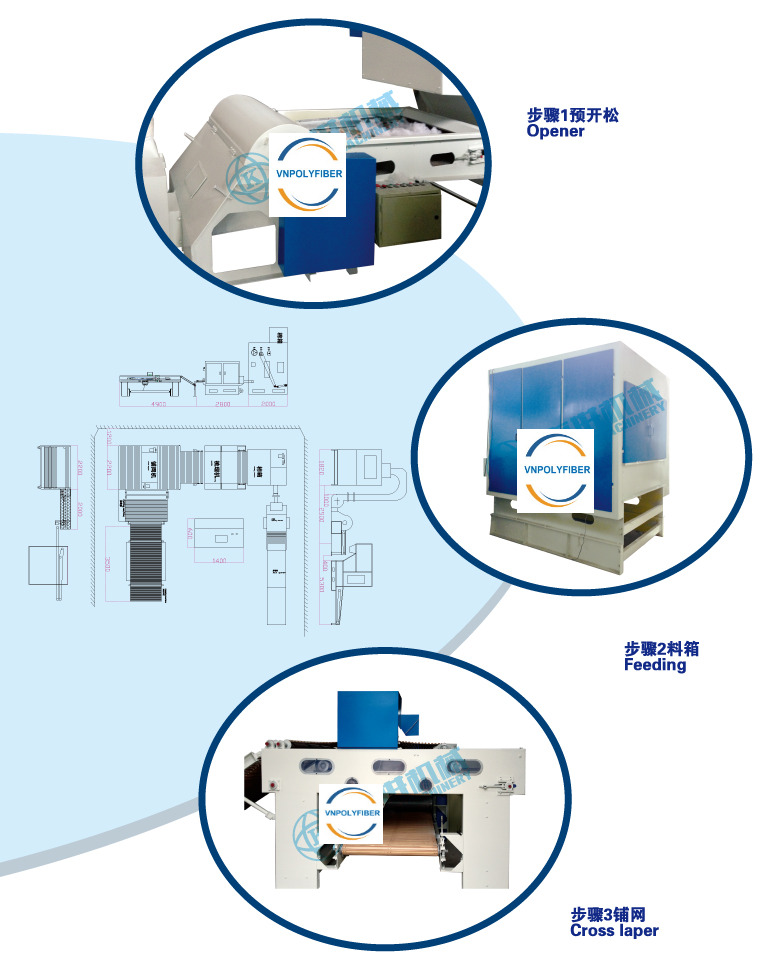 Pillow Filling Machine
The machine can be used to open fiber, and fill the pillow cushions, etc. Nice appearance, easy to use operation, economical. Plumpy and elastic fiber.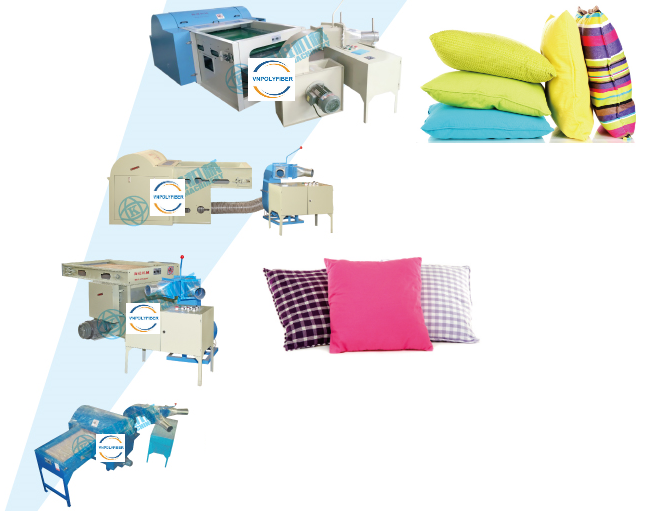 Pillow pressing machine
Equipped with thermos-sealing device, ideal for vacuum packing of pillows and cushions stuffed with fiber, padding material in plastic bags
Help reduce the storage and shipping costs
The machine can adjust the sealing time based on the plastic bags thickness and quality
Automatic pillow pressing machine is used to compress and pack feather down beddings, pillows, cushion and other fluffy stuff.
It can reduce storage or shipping expenses
It is run by compress air using plastic laminated film
Stainless steel, easy to assembly, erect and move.
Needle Detector   
Model JZ-200A
A new circuit design.
High sensitivity, high reliability.
Ferrous metals and non-metallic sensitivity.
Dual linear LED lights for iron and non-ferrous real time sensitivity
Can detect the properties of materials.
Parameter adjustment: When the machine detects broken needle or iron materials, the sound and light alarm, the conveyor will return and stop automatically.
Stainless steel probe and rack (optional)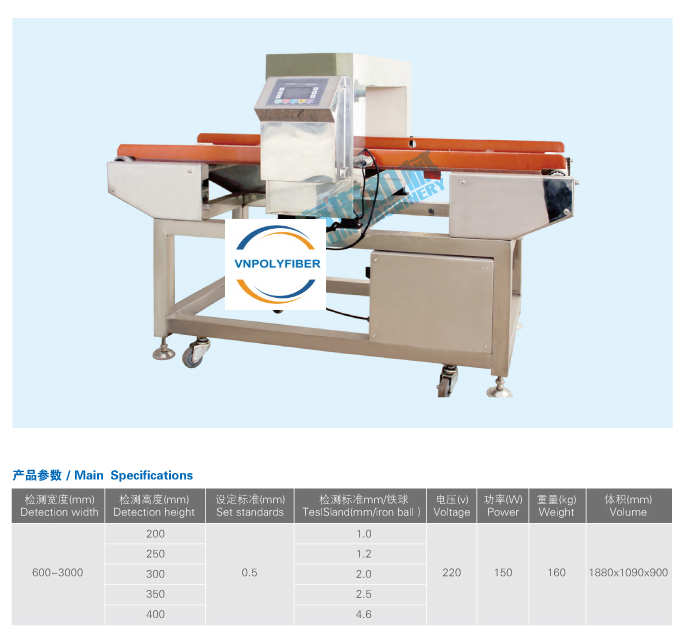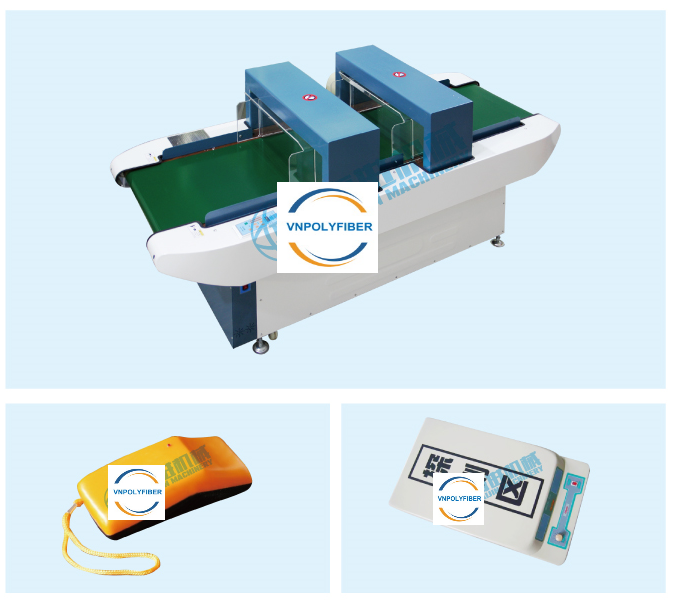 Model JZ-100B 
It is suitable for the detections of thick products as leather down products, folding quilting, luggage and flush toilets etc.
Model:
Detecting area: 600 mm (L) x 100 mm – 150 mm (H)
Detection sensitivity: Diameter 1.0mm-1.5mm iron ball
Power AC220V 50 Hz
Power consumption: 200W
Dimension: 2900mm (L) x 1100 mm (W) x 900mm (H)
Air Pressor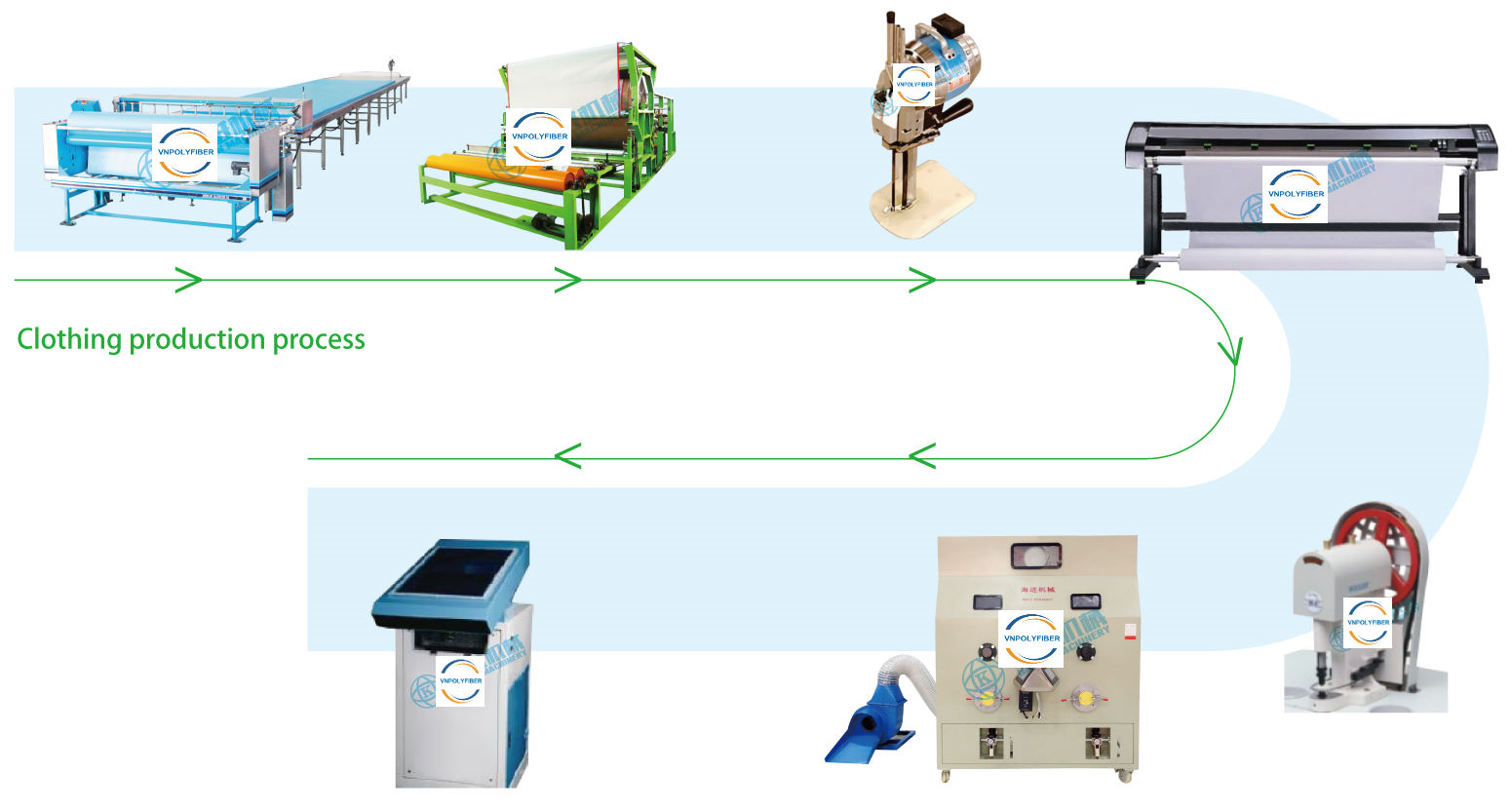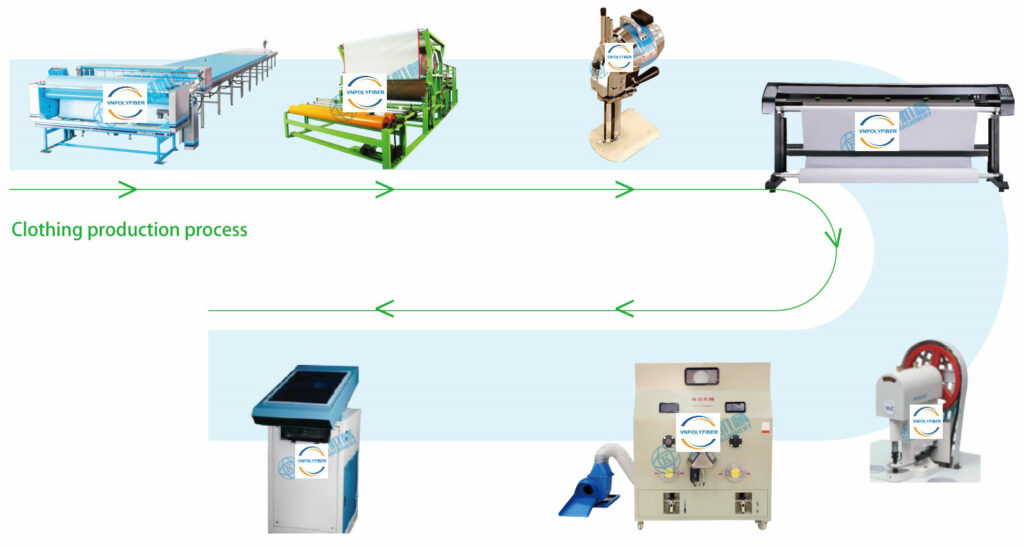 Textile Oven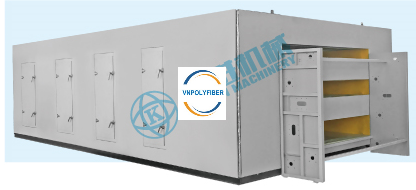 Cooling System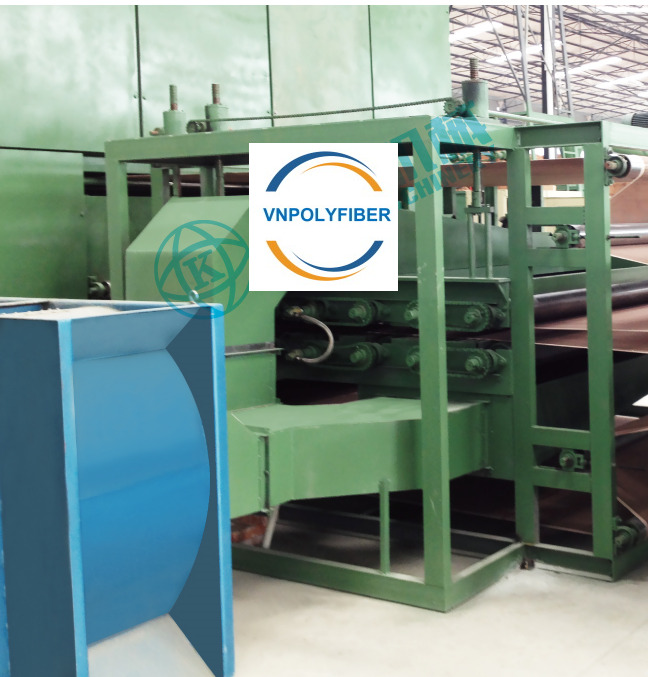 CLOTHING MACHINERY SERIES 
Clothing Production Process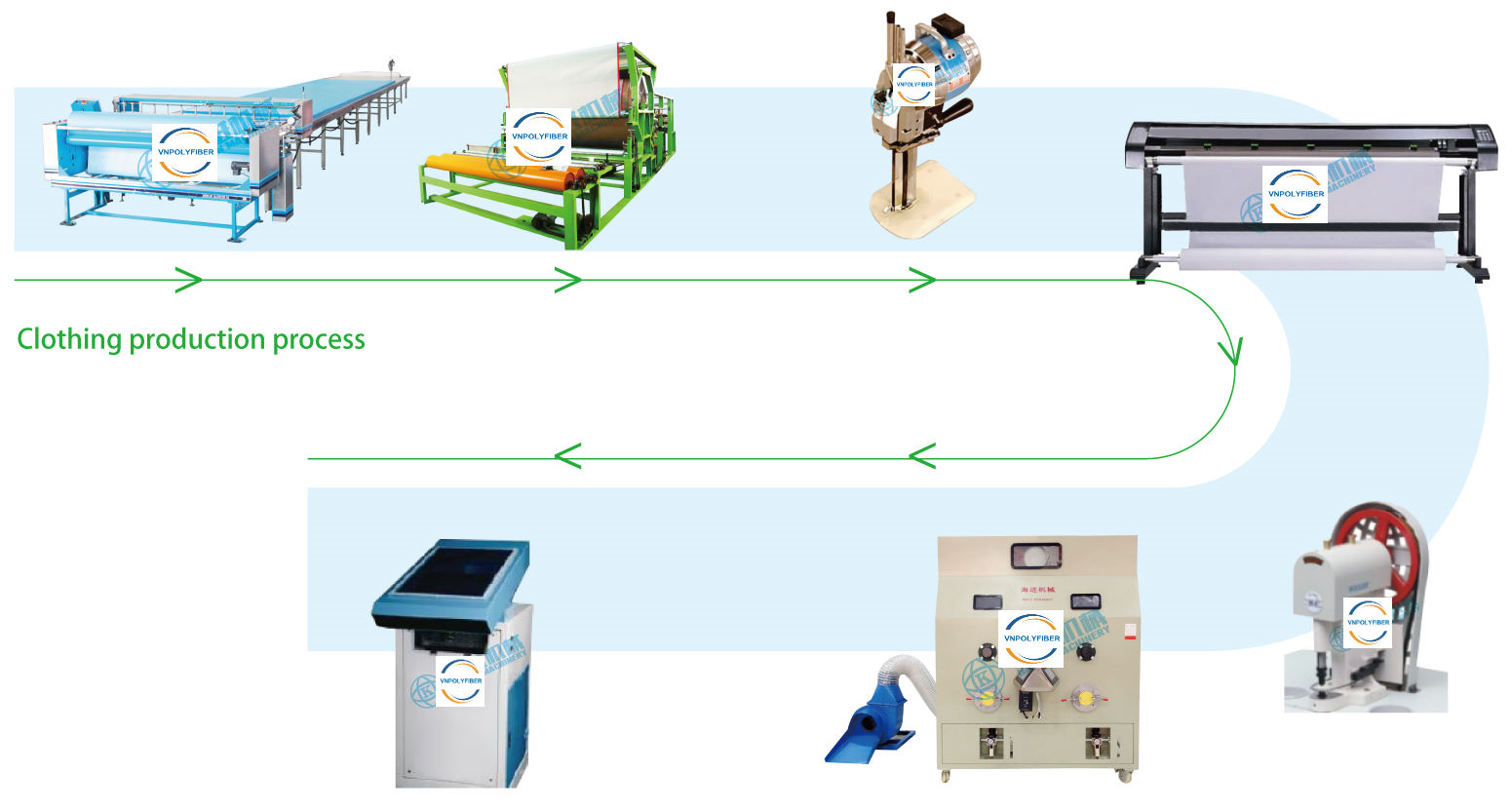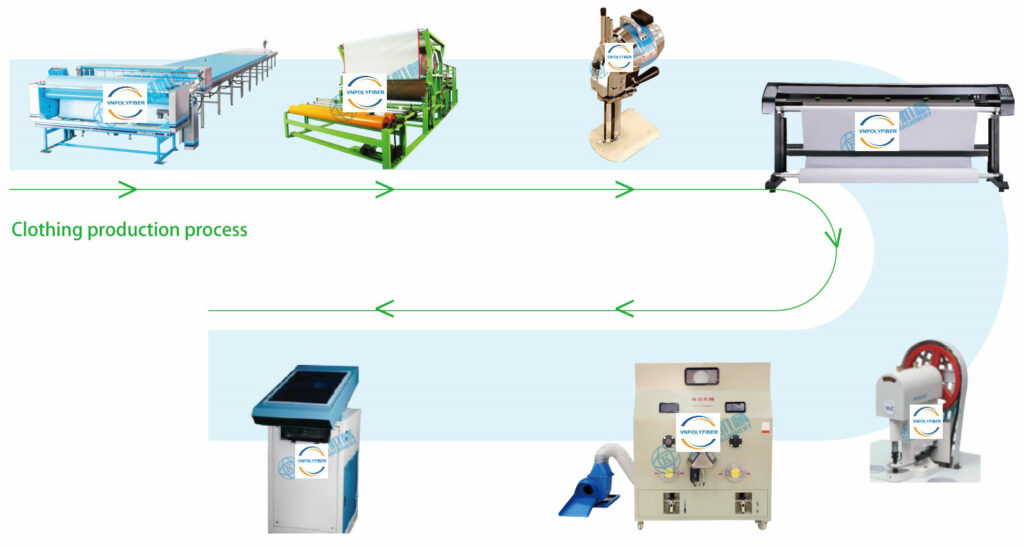 Cutting machine 
The machine is mainly suited for cutting one fabric and non-woven with a blade of fixed shape.
Easy operation. One layer or more layers of leather, rubber and plastic paperboard moved quickly.
We have many kinds of cutting machine models and can be used widely.
The machine is mainly suited for cutting one layer or more layers of leather , rubber and plastic paper-board, fabric and non-woven with a blade of fixed shape.
Ideal equipment for toy factory, fabric factory, luggage factory.
Save labor costs and materials input.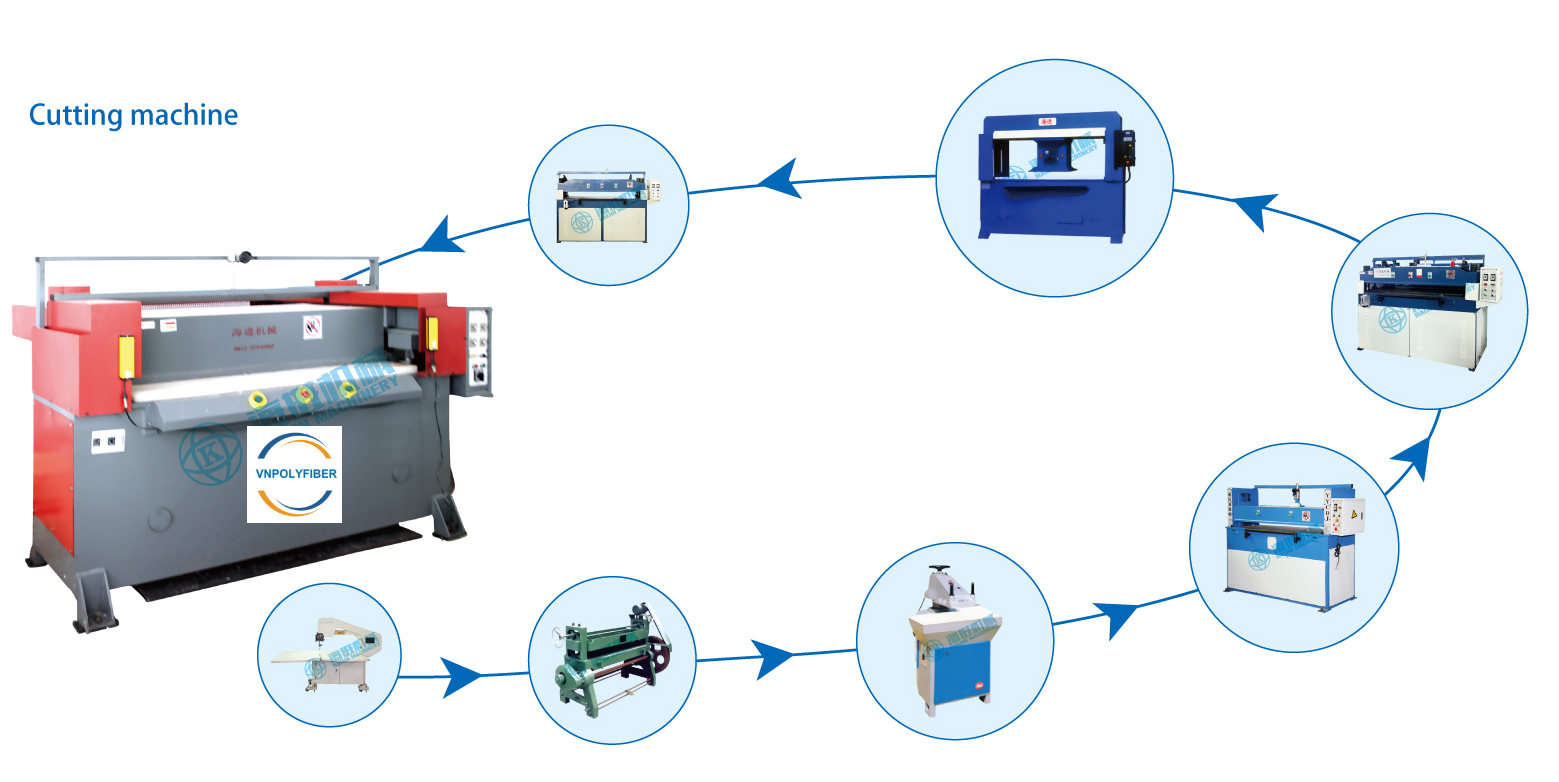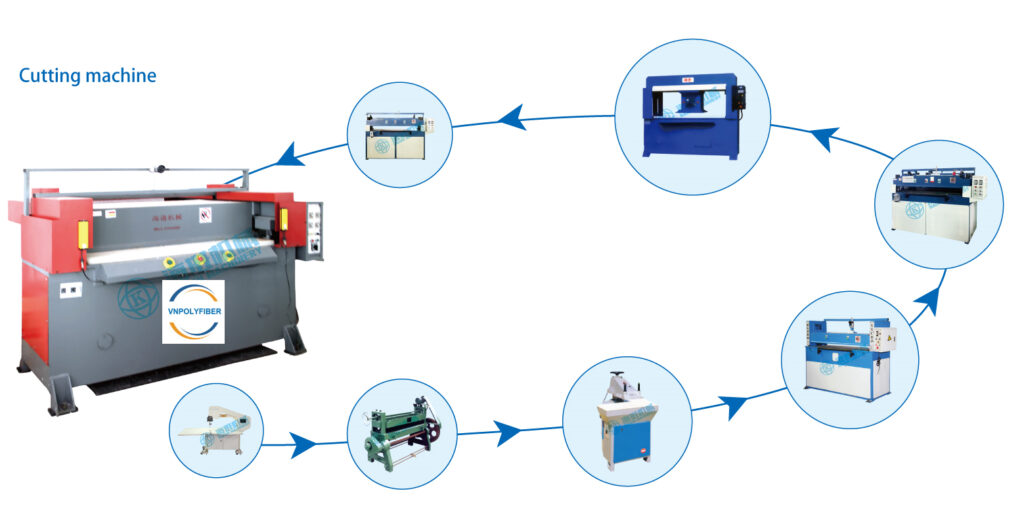 Laser Cutting Machine
Automatic feeding laser cutting machine application industry closing leather, advertisement decoration, craft gifts, paper products, bamboo products, electronic.
Appliances: lighting, packaging, platemaking, commodity model, shadow carving and some others
Application materials: all kinds of cloth, leather plexiglass, plastic, PVC type paper wood and bamboo, rubber resin, ceramic granite, and other non-metallic materials.
Industrial uses: Clothing embroidered patches, woven label, trademark cutting, garment accessories, ornamental engraving, drilling, cutting edge, leather punch, stakeout, open materials, plexiglass, plastic, PVC type, paper bamboo and other cutting material, bamboo, ceramic, granite, shadow carving industry.
Cutting and Rolling Machine
Edge cutting by barometric edge cutting knife of electric-motionflying knife.
Electrothermal cutting device of electric-motion flying knife device.
Mechanical counting or photoelectricity pulse counting.
Passive and positive coiling, speed length set warranty.
Applicable to the cutting, counting, coiling of production of non-woven fabrics.



Slitting machine
This machine is mainly used to cut coated fabrics like curtains, packaging cloth, crust of bags
it is applicable for cutting various fabrics interlining nonwoven fabrics PU PVC plastic cement leather and so on
Cutting and rolling speed: 0-30 m/min
Max roller size: 1000 mm
it is specially for rolling and cutting twill fabrics.
Easy to use and quick operation.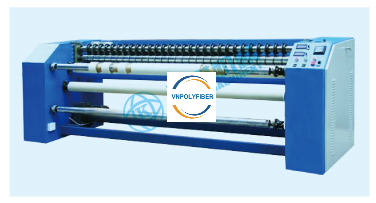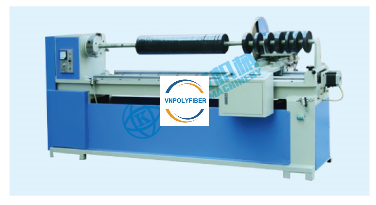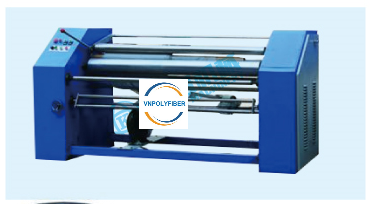 Automatic spreading machine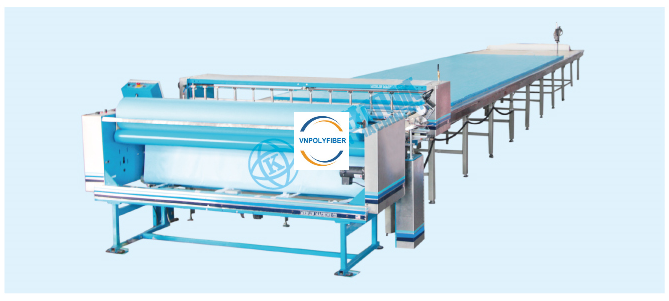 Cloth paving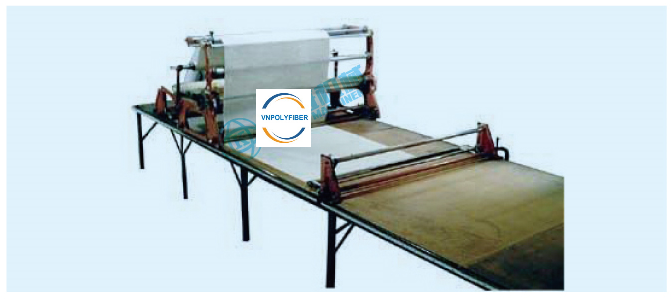 Compound machine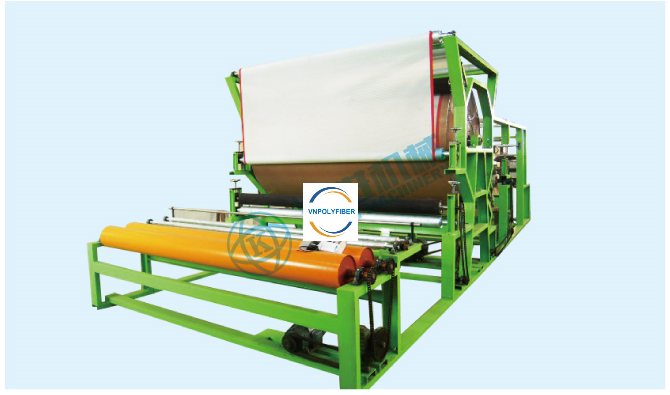 Quilting Production line
Improve the design and manufacturing to stitch symmetrical appearance, quilted products meet export requirements and customers satisfaction.
Computerized system with a strong pattern editing function which allow users to easily and quickly design.
Quilt Production line
Improve the design and manufacturing to stitch symmetrical appearance, quilted products meet export requirements and customers satisfaction.
Computerized system with a strong pattern editing function which allow users to easily and quickly design.
60 pieces of quilts, 200 pairs of pillow core, 160 kg/H filling materials for bedding things
Application: Polyester fibers, chemical fiber, natural fiber, wool, cotton and tingle.
Production process: Opening – Feeding – Carding – Lapping – Cutting – Covering – Finish Product
Power: 32 kW.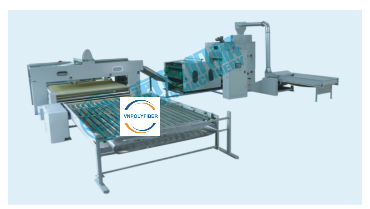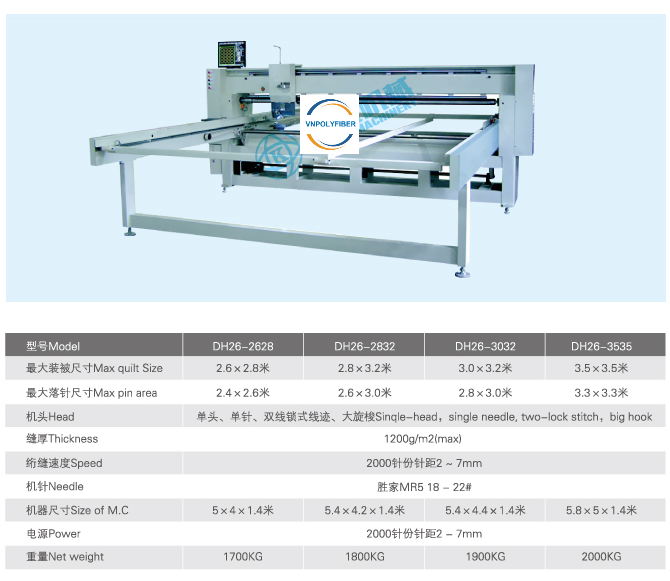 Foam Cutting Machine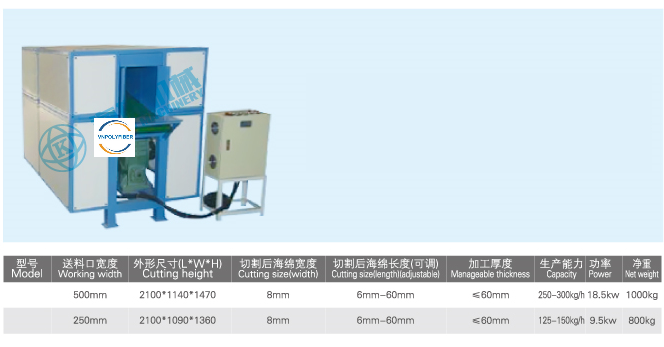 Foam Horizontal Cutting Machine
This machine adopts the advanced imported inverter timing controlled techniques, main to use the reciprocating action for flatly slicing of quadrate foam. Fully automatically number controlled, easy to use, exact cutting.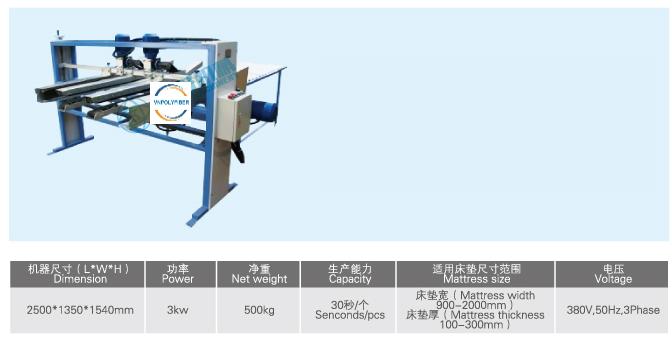 Mattress Covering Machine
The machine is suitable for with or without spring core foam mattress CC, latex mattress with or without spring core's covering. Easy covering, and more efficient.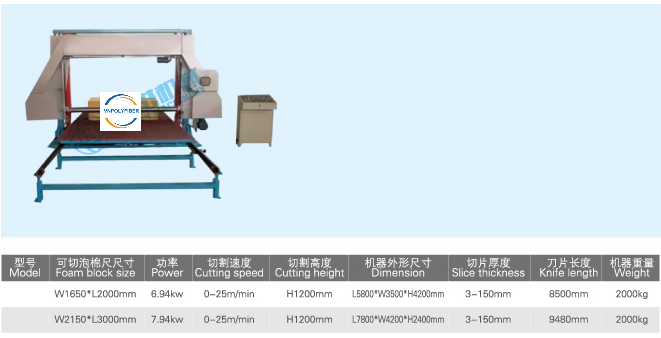 Mattress production line
This machine is used to produce high quality mattresses, cushions, sofa, tatami, filter material, sound-absorbing blanket. Oven with steel chain plate structures or Teflon structure to guarantee the finished product smooth with flat surface.

Cleaning Machine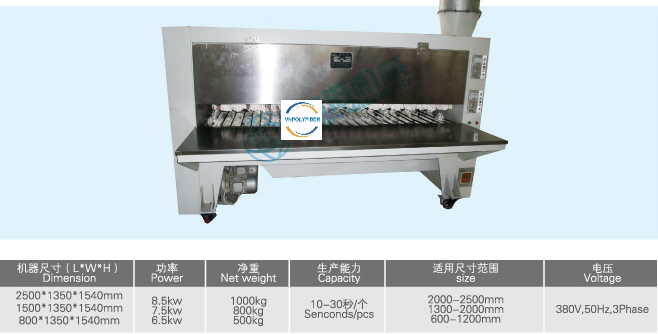 Needle Punching Production Line
This machine is suitable for general non-woven production such as acupuncture fiber, felt fabrics, shoes, and so on.
Main machine width: 2200-4700mm
Production width: 2000-4500 mm
Technical specification: 100-1000g/m2
Production capacity: 80-160 kg/h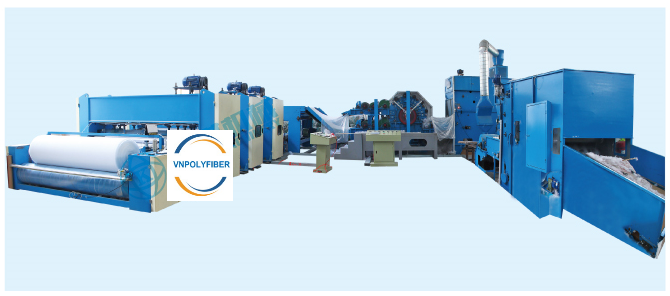 Needle Punching Machine
For high density, high performance non-woven production. The main drive adopt tank structure, automatic cycle lubrication, drive motor speed controlled by frequency separately.
Effective machine width: 220—8600 mm
Planting pin density: 4000-7500s/m2
Acupuncture frequency: 800-1200n/min
Stitching course: 30-50mm
Total power: 15-50 kW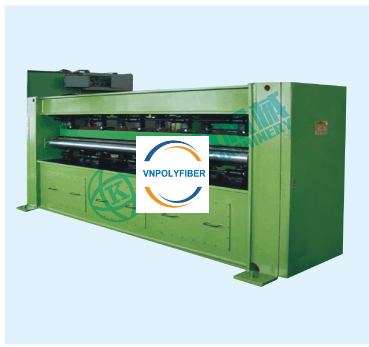 For the acupuncture needle non-woven fabric reinforcement and modification.
Width: 2.2 – 6m
Acupuncture: 30-50mm
Maximum needle Frequency: 800/1200/min
Fabric moving speed: 0.6-6m/min
Planting density: 4000-7000pin/m
Acupuncture form: single needle board up or down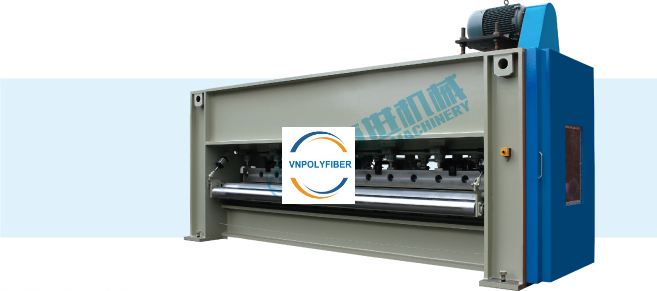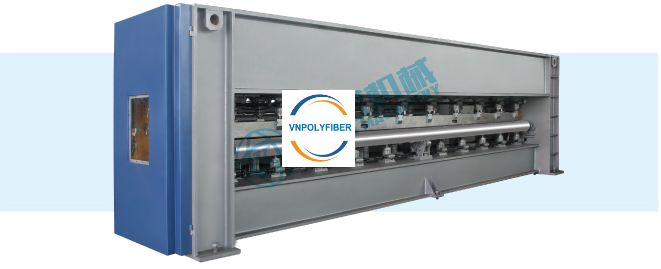 Wadding Production Line
The machine applies to the production of sophisticated bedding mattress, cushion, sofa, tatami, filtering material, felts, insultation, etc…
Machine Width: 2500 mm/2800mm
Product Width: 2200mm/2500mm
Product Specs: 60-6000g/m2
Product Performance: 80-300kg/h
Power: 68-98 kW
Heating method: oil or burner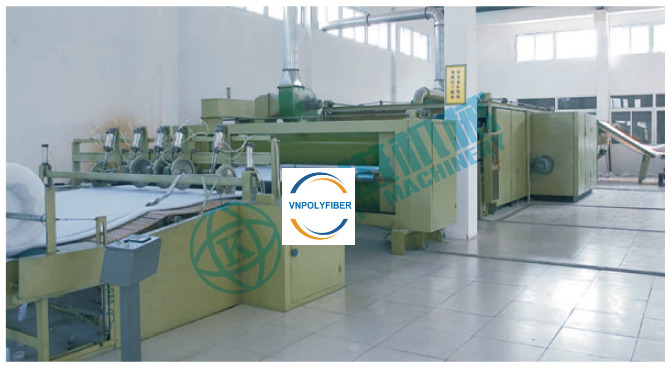 Melt Blown Non-Woven Production Line
Main specs:
Material: PP, PET
Width: 1000mm, 1600mm
Product weight: 10-150g/ m2
Fiber diameter: 2- 5um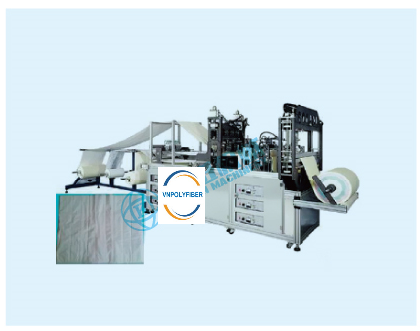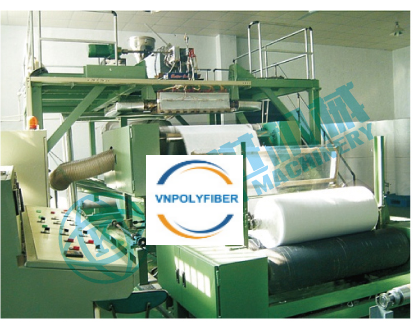 Coconut Blown Non-Woven Production Line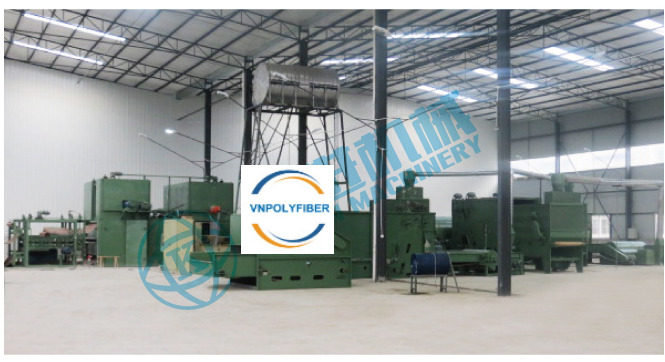 Spray bonded cotton production line
Bedding, clothing, leather goods, sofa, and other product quality
Complete specifications
Timely delivery competitive price
Substitutes for sponge fiber as the production process contain harmful substance and upright non-toxic cotton, polyester staple fiber and raw materials such as polypropylene, through synthesis without any chemical adhesives. Tower also has a non-absorbent cotton.
This product is water washed several times, stronger than a sponge, durable and aging resistance.
Resilience and good permeabilities than the foam. More importantly the fiber price thing cheaper than the foam.


Collodion fiber imitation silk production line
The machine applies to the production of spraying collodion, mimic floss silk, the product is widely used in garments, embroider, bedding stuffs, furniture, etc…
Machine width: 2900/3800 mm
Product width: 2400/3200 mm
Product specs: 40-380 g/m2
Product performance: 3500-6000 kg
Power: 86-118kW
Heating method: Boiler or Burner


Ironing Machine
Structure: Two roller and three roller
Machine width: 1800-4800mm
Speed range: 5-25m/min
Surface Temp. : =< 230 Celcius degrees
Heating method: Electricity or boiler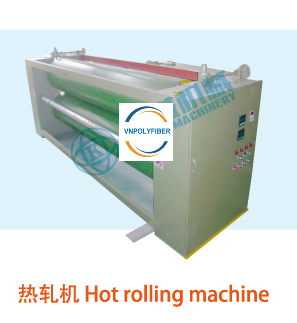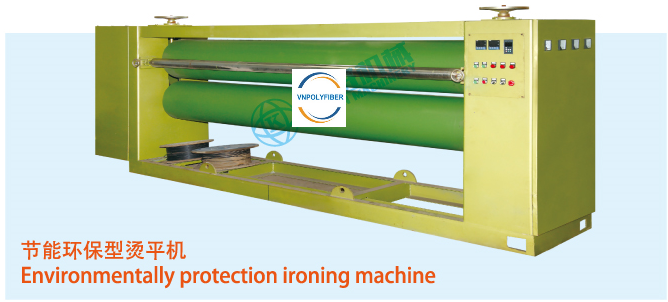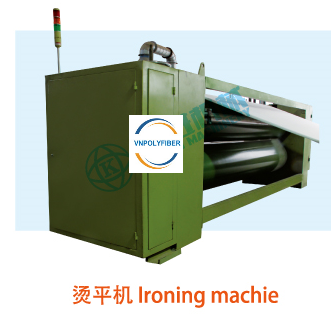 Cross lapper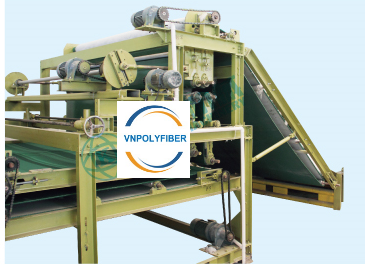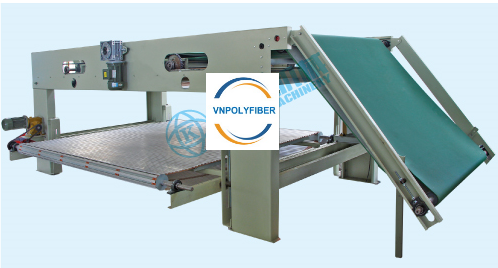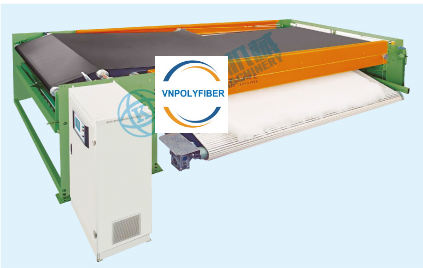 Application:
Acupuncture non-woven, spun lace non-woven fabric
The heat-bonding nonwoven fabric, a chemical bonded nonwoven fabric
The high demands of anti-static carbon curtain, special materials light conduction and drum;
High speed network lapping
Five high power servo unit that can reach high speed through full control of industrial control systems
High quality and high precision
Technical specifications
Machine structure: high speed clamping cross lapping, horizontal curve
Contour shaping function
Feeding speed up to 90M/M-120M/M
Feeding width: 2.5m/ 13.2m
Feeding quantitative: 8-80 g/m2
Output quantitative 20-4000 g/m
Output width: =< 3m =< 4m =< 5m =< 7m