Viscose – known also as rayon – is a cellulosic fiber. It mainly derives from wood that is pulped, mixed with caustic soda, processed with carbon disulfide, more caustic soda, and then pushed through a spinneret (like a fine sieve) into a bath of sulphuric acid to create fibers. Cellulosic fibers, chiefly viscose, have been expanding in apparel over the past 20 years. When cotton prices peaked in 2010/11, viscose gained market share as a cheaper alternative and has held onto it. Cellulosic fibers had a 5 percent share of world apparel use in 2015
and have been growing at above 3 percent since then
. The global cellulose fibers market is expected to be worth $36.96 billion in 2020.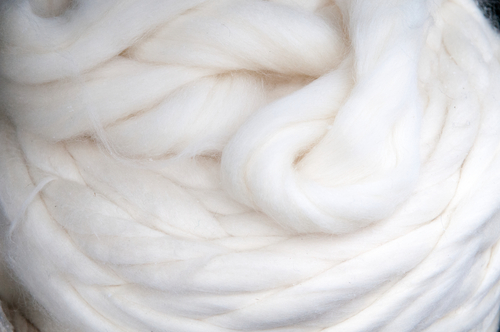 Impacts of viscose
Done well, viscose could be less harmful to the planet than conventionally produced cotton or oil-based synthetics like polyester. Cellulosics made from sustainable raw materials through a closed-loop process are rated higher on the Made-By Environmental Benchmark for Fibres3 than both cotton and viscose (rated E). Currently, however, both the harvesting of the raw material (usually wood but can be bamboo or cotton linters) and the processing with chemicals adversely impact the environment.
The raw wood used often comes from unsustainable sources. (According to the environmental not-for-profit Canopy "of the 6.5 million tonnes of viscose pulp produced annually approximately half (3.3 million tonnes) comes from Ancient and Endangered Forests, such as the carbon-rich peatlands of Indonesia and old-growth boreal forests of Canada.")
The processing plants generally do not have adequate treatment facilities to stop the chemicals used from polluting water and air.
Viscose fiber production also contributes to more greenhouse gas emissions than cotton production4. The chemicals, in particular carbon disulfide, can be toxic for
workers who come into contact with high concentrations, with the risk of neurological and psychiatric side-effects5. "Cheap production, which is driven by the fast fashion industry, combined with lax enforcement of environmental regulations in China, India and Indonesia, is proving to be a toxic mix."6 
A 2017 report, Dirty Fashion: how pollution in the global textile supply chain is making viscose toxic by the Changing Markets Foundation, found clear evidence that manufacturers using major viscose mills in China, Indonesia and India "…are dumping untreated wastewater, which is contaminating local lakes and waterways". The report noted a "devastating impact" on local people's quality of life, including affecting traditional livelihoods like fishing. Researchers also visited areas where pollution is thought to be behind a rise in cancer. Yet it is possible to produce viscose cleanly, using closed-loop processes whereby no chemicals enter the waste stream and sustainable raw materials.
Viscose is produced by a limited number of producers – 10 producers make 80 percent of the world's viscose, and just two producers account for 40 percent of this. They tend to be clustered geographically within China, Indonesia, and India. This means that a combination of brand pressure, regulatory enforcement, and supplier implementation could clean up viscose production relatively quickly.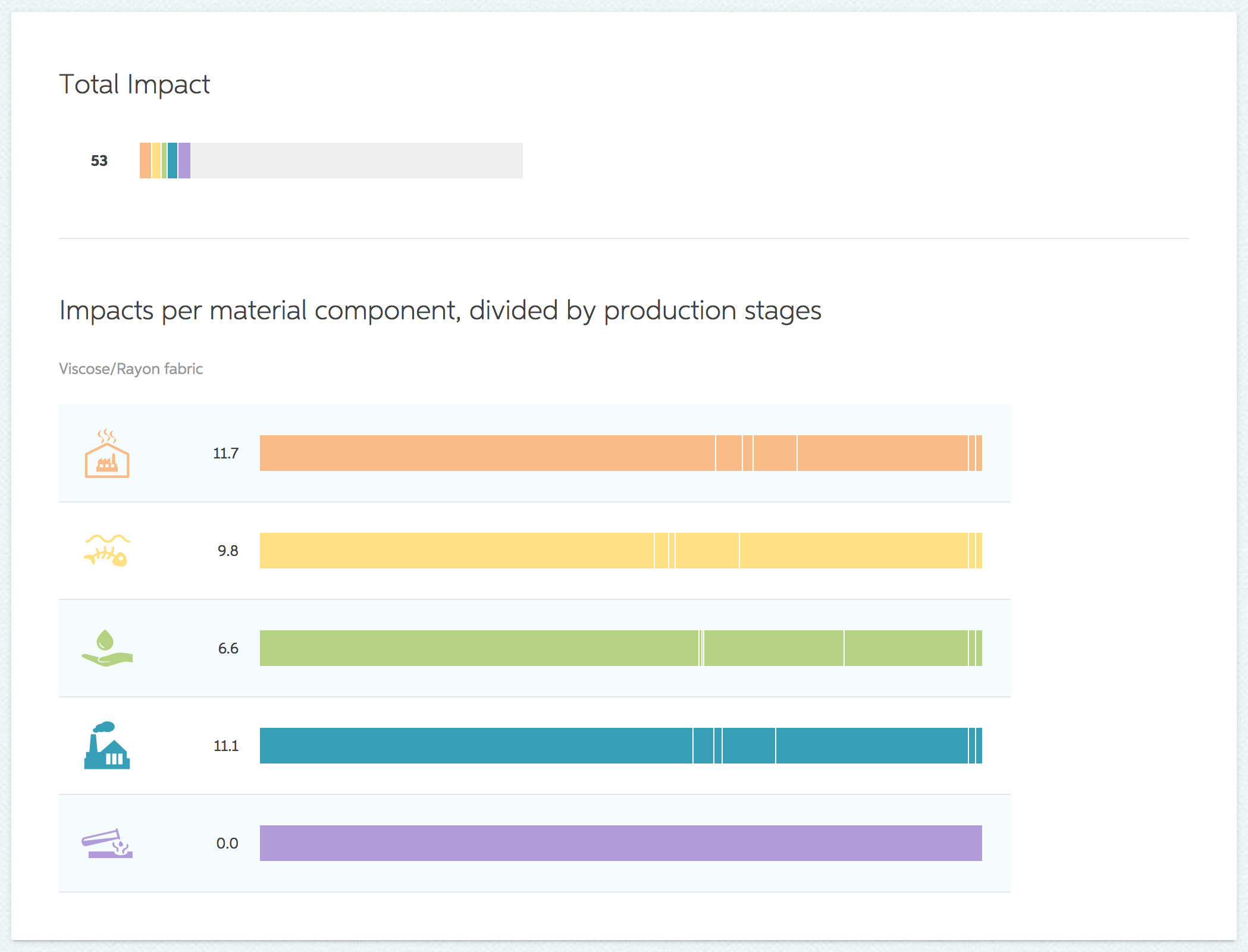 Viscose and forests
The environmental not-for-profit Canopy brings together brands and viscose suppliers to commit to and implements sourcing of raw materials that do not destroy forests.
The goals of all partners in CanopyStyle are to:
Eliminate sourcing from the world's ancient and endangered forests by 2017.
Increase the use of alternatives like recycled clothing or left-over straw as feedstock for man-made cellulosic.
Support innovative conservation solutions and forward protection of Coastal Temperate Rainforests like Vancouver Island, Boreal Forests in Canada and Russia, and in tropical rainforests such as the Amazon and Indonesia.
Avoid controversial sourcing such as illegal logging or logging in areas where free, prior, and informed consent of indigenous communities has not been given.
Where points 1 to 4 have been met, use Forest Stewardship Council (FSC) Certification as a tool to ensure sustainable forest management in areas where wood sourcing is acceptable.
More positive alternatives to conventional viscose:
Lenzing lyocell, in the form of Tencel; and Modal.
Birla Eco Viscose
Re:newcell
Evrnu
Pros and Cons of Bamboo Viscose
Bamboo is the fastest-growing plant in the world. Its cultivation needs no chemical fertilizers or pesticides. It's now pretty much established that growing bamboo is sustainable.
However, the viscose transformation process requires the use of hazardous chemicals to transform bamboo wood pulp into viscose from bamboo (or bamboo rayon). Viscose is also known as rayon.
This process can be used responsibly and has great potential. But it's often used irresponsibly and Chinese viscose producers need to get their $#*% together if we want to keep calling this fiber eco-friendly.
This image above shows the viscous liquid (looks like honey) obtained when carbon disulfide and sodium hydroxide are mixed with bamboo wood pulp. It's a key step in the viscose process. And this is what we should all picture in our heads when we read "viscose or rayon from bamboo".
Because of the complexity of its transformation process (viscose) and lack of potential for local culture, bamboo is at number 4. And if Chinese viscose producers don't raise their standards to EU BAT before 2025, this fiber will no longer be on this list.
Pros:
Absorb 35% more CO2 than any other forest.
Grows without pesticide or insecticide.
Good yield of fiber per acre.
Viscose clothes are easy to dye & wash (wrinkle-free).
Viscose fabrics are comfortable and soft.
Requires no irrigation water.
Biodegradable.
Cons:
Making viscose requires sodium hydroxide, sulfuric acid, and carbon disulfide.
Does not grow and isn't transformed in Canada or the United States.
Source: https://respecterre.com/blogs/news/the-best-eco-friendly-fibres