What are Acrylic fibers?
Acrylic is another man-made fiber where development in Germany paralleled that in the USA.
In Germany it came on the scene in 1942 and since 1954 has been manufactured on a large scale by Bayer as the first producer in Europe.
75 % of acrylic fiber is used in apparel, 20% in home furnishing, and 5% in industrial end-uses.
In apparel the acrylic fibers are used, for instance, in jumpers, waistcoats, cardigans, jackets, socks, knee-high stockings, training, and jogging suits, either pure or in blends for example with wool.
The modacrylic fiber, a modified form of acrylic, is found in flame-retardant garments, children's and babywear, and in dolls clothes and soft toys.
In the year 2013 172,000 tons of acrylic fiber were produced in Germany.
Mostly as a crimped staple fibers
Both dry and wet spinning processes are used to make acrylic fibers.
In the dry-spinning process, the spinning mass emerges from the spinneret into a spinning chamber, into which warm air is blown.
In wet spinning, the spin mass is pressed into a so-called coagulating bath. The largest proportion of the production is made and used as crimped staple fiber.
On care labels, the acrylic fiber is often designated as "PAN" and the modacrylic as "MAC".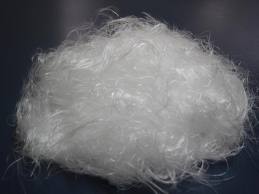 Properties
Ideal for blends with wool
Main properties of acrylic fibers:
Feels like wool, with high bulk.
Very good heat retention and fastness to light.
Very good shape retention, durability, easy-care, and quick-dry qualities.
Qualities such as its wool-like feel and bulk make it predestined for use in the knitwear sector. The positive features of acrylic fibers come into their own when they are blended with a suitable proportion of wool or other natural fibers: the wool needs practically no additional finishing, does not felt when washed, and is significantly easier to care for.
Sportswear, training, and jogging suits particularly benefit from the special advantages of acrylic fibers- be it pure or blended: low water absorption, quicker water transport, light and weather resistance.
What is PLA Fiber (Polylactic Acid Fibers)
PLA Fiber is made from PLA (PolyLactic Acid). also, PLA is made from corn. The fiber products are highly smooth and completely non-irritating to the skin, also they are 100% biodegradable and compostable. The fiber-forming substance is a lactic acid polymer in which at least 85% by weight are lactic acid ester units derived from naturally occurring sugars (sugar beets and corn).
Although compostable, polylactic acid is quite durable in most applications. In fact, PLA does not readily degrade unless it is exposed to high humidity and elevated temperatures (≥ 60°C) which results in rapid decomposition of the fiber. Thus, for most applications, its durability is acceptable or good. The tensile strength of PLA fibers is comparable to those of polyester fibers. However, PLA has a low Tg of only 55 – 60°C and thus, is less heat resistant than polyester (PET). It is also more flammable and less abrasion-resistant.
PLA is the only melt-processable natural-based thermoplastic that can be melt spun into filaments which is often the most economic and convenient method. However, the fiber can be also spun by several other methods. Dying can be accomplished with dispersing or direct dyes using conventional processes when avoiding (strong) alkaline conditions.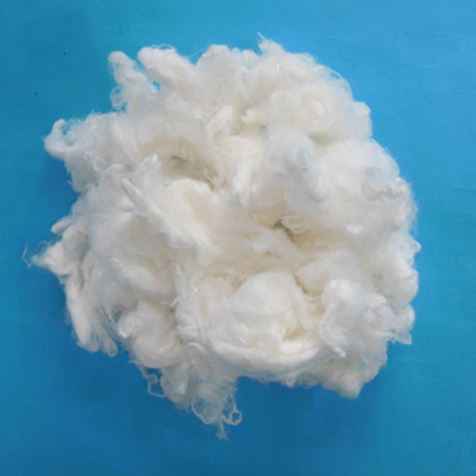 Applications of PLA Fiber (Polylactic Acid Fibers)
PLA is fully biodegradable and biocompatible1,2 which makes this fiber attractive for medical applications like wound dressing. The fiber is also useful as an eco- and people-friendly alternative to existing textile fibers for industrial and consumer apparel applications.
Major applications for PLA fibers and non-wovens include clothing and furnishings such as drapes, upholstery, and covers. Some exciting potential applications include household and industrial wipes, diapers, feminine hygiene products, disposable garments, and UV-resistant fabrics for exterior use (awnings, ground cover, etc.) among others.
Denier: 4.5 D | 6.0 D | 9.0 D | 15 D
Conventional color: Raw white | green | blue.
PLA fiber are more hydrophilic than PET
Low flammability and smoke generation characteristics.
100% biodegradable and compostable. PLA Fiber is made from PLA (PolyLactic Acid), also PLA is made from corn. the fiber products look and feel just like regular fiber, but they are 100% biodegradable and compostable. Corn is a renewable resource which makes corn fiber much more sustainable than regular fiber. Did you know that regular fiber is made from petroleum? PLA Fiber is however biologically degradable when subjected to the right conditions. It is therefore very well suited for waste treatment through composting. It will also improve the compost quality by increasing the C/N ratio in organic waste. Because lactic acid is made out of natural sugar resources, which are in turn made by photosynthesis out of CO 2 in plants, the material can be regarded as "CO2-neutral" and therefore renewable.
What are Spandex Fibers?
Spandex Fiber or Elastane fibers, better known under their trade names, Lycra and Dorlastan, represent a further high point in the development of man-made fibers.
Invented in 1937 in Germany, the elastane has properties not found in nature, the most important being an extraordinary elasticity.
Compared to rubber, the elastane has both greater tear-resistance and durability and a tension capacity two or three times greater, at a third of the weight.
Elastane is used in all areas where a high degree of permanent elasticity is required, as, for example, in tights, sportswear, swimwear, corsetry, and woven and knitted fabrics.
When stretched, it always reverts to its original form.
Elastane thus is a prerequisite for fashionable or functional apparel which is intended to cling to the body, while at the same time remaining comfortable.
Elastane
It combines its good properties with both natural and man-made fibers.
There are two principal methods used in processing elastane.
One is to wrap the elastane fiber in a non-elastic thread – either natural or man-made.
The resulting yarn has the appearance and feel of the outer fiber used.
The second method involves using pure elastane threads, which are worked or woven into fabrics made from other fibers.
The added elasticity makes such fabrics more comfortable to wear. Blends with elastane depend on the type of fabric and the end-use.
On care labels, elastane is often designated as "EL".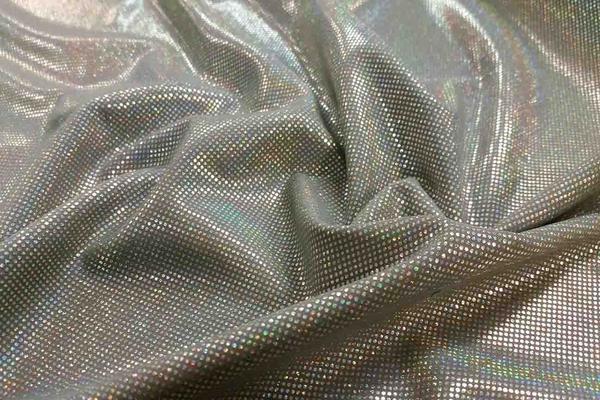 Properties
High performance and easy care.
Elastane fibers can be stretched from four to seven times their length, reverting to their original length when the tension is relaxed. Elastane has the highest stretch tension of all textile raw materials.
Two percent elastane is enough to make trousers, for instance, retain their shape. For body-shaped silhouette and high stretch capacity, i.e. in swimwear, corsetry, or sportswear, 15 – 40% elastane is used.
Elastane fibers guarantee a high degree of comfort combined with great freedom of movement.
In woven and knitted fabrics elastane increases shape retention and accelerates crease recovery.
Elastane is not sensitive to transpiration, make-up, cosmetics, sun cream, or seawater. For example, swimwear with elastane should be rinsed out after bathing.
Elastane is easy to care for.
Viscosity polyester fiber vs viscose staple fiber
Viscose Staple Fiber (VSF), is a natural and biodegradable fiber that has characteristics that are similar to cotton. Due to its versatility, VSF is widely used for manufacturing apparel, home textiles, dress materials, knitted wear, and non-woven applications.
These fibers are obtained from wood pulp and cotton pulp, which share the characteristics of cotton fibers. These are versatile and easily bendable fibers and have a wide range of applications in apparel, home textiles, home furnishings, dress materials, and woven & knitwear.
The global VSF market is consolidated in nature and the top 5 manufacturers occupy around 60% of the market. Major players in the market include Lenzing AG, Aditya Birla Group, SATERI, XINJIANG ZHONGTAI CHEMICAL CO., LTD., and Tangshan Sanyou Group Xingda Chemical Fibre Co.Ltd, among others.
Viscose Staple Fiber
| | | |
| --- | --- | --- |
| DENIER | CUT LENGTH | LUSTER |
| 1.2 | 32, 38 | BRIGHT, RW, Color |
| 1.4 | 32, 38 | BRIGHT, RW, Color |
| 1.5 | 32, 38 | BRIGHT, RW, Color |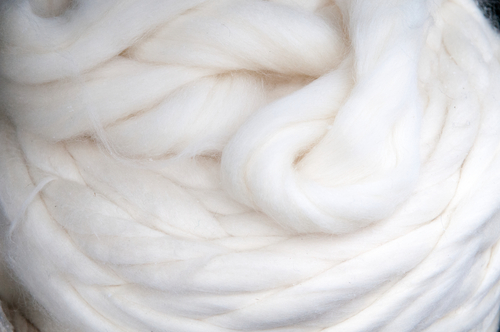 Hollow Conjugate is also known as Viscosity polyester fiber,  is a first-class raw material for nonwovens. Thermo-and non-thermally bonded webs made of highly twisted hollow fiber are resistant to organic solvents and ultraviolet light, have high strength and low hygroscopicity.
Hollow Conjugate fiber keeps warm and well volume while maintaining the air in its hollow fibers. Spiral tortuosity makes the material incredibly voluminous; it has high elasticity and tensile strength. For sewing clothes, as the content for pillows and blankets used in the production of which is used "Conjugate", and for stuffing furniture and soft toys use "balls" made of this hollow highly woven polyester fiber.
Hollow "Conjugate" does not absorb odors, it does not start bacteria, so it is suitable for Allergy sufferers, the fiber perfectly retains its original shape and tolerates repeated machine washing.
Source from: Industrievereinigung Chemiefaser e.V.