Polyester fiber
We offer polyester staple fiber with deniers from 0.9D to 25D, cutting length from 25 mm to 76mm. Our polyester staple fiber are in white and black colors, recycled grade, hollow conjugated, hollow non conjugated, hollow siliconized, hollow slick, solid fiber, spinning fiber, etc…
Our sales volume annually increases and we can guarantee :
excellent product quality, due to the equipment of production with new high-tech equipment, the involvement of well-trained highly qualified specialists and the control of technological parameters at all stages of production;
fast delivery due to an extensive partnership with many forwarders, suppliers and factories located across Viet Nam;
delivery with mandatory compliance with the established deadlines of any volume of products;
optimal prices and favorable terms of cooperation.
Since established in 2017, we have been motivated by the principles of long-term cooperation with our partners, mutually beneficial and to achieve win win situations.
Preferential characteristics and properties of polyester fiber
The manufacturing technology of these fibers consists in melting and forming polyesters, followed by pressing through a plate with many microscopic holes.
The formed threads retain the properties of the raw material and are distinguished by the following advantages:
high temperature resistance and fire resistance;
longitudinal and transverse tensile strength;
resistance to shock loads, abrasion, multiple bends;
resistance to ultraviolet light, high/low temperatures, sudden
temperature changes, aggressive environments, bacteria, fungi, mold, etc.;
good elasticity and thermal insulation;
small specific gravity;
low level of water absorption.
SOLID BLACK FIBER
By experienced technique, and selective raw material, our black PSF's defect rate can be lower than 50mg/KG, flame retardant, low shrinkage and dry finish are available, main usages are automotive main floor carpet, car trunk carpet, car foot mat, synthetic leather, interlining, felt, filtration etc.
You can use black PSF for nonwoven fabric.
Some items are GRS and OEKO Tex available
Denier:          2.5D-15D
Type:             Solid, Hollow
Grade:           Recycle
Color:            Black, Brown (Mixed)
​Cut Length:  32mm-102mm
Finish:           Dry, slick, antibacterial
Application:  Car carpet, synthetic leather, interlining, felt etc.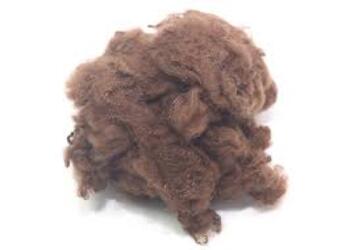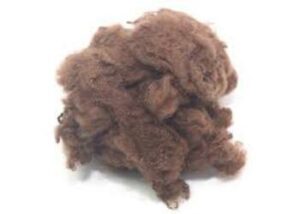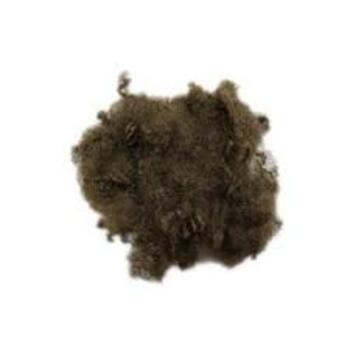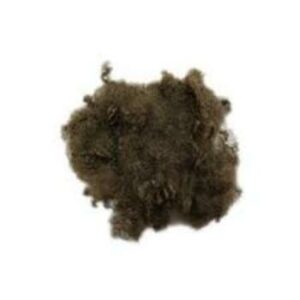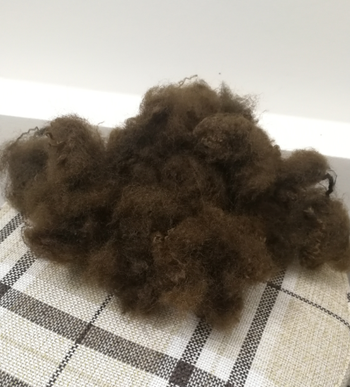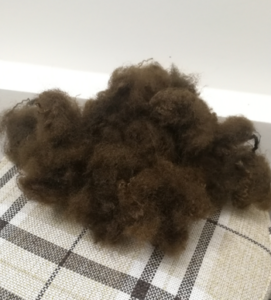 SOLID FIBER
Solid fiber's cross section is round or triangle, and it has over 50 years' history, the technology has matured. The raw material is mainly POP corn, PET sheet flakes, PET flakes, PET lumps etc.
Our Solid PSF is good at bonding with low melting fiber to produce wadding, padding, and needle punch nonwoven fabric, and it can be used for carpet yarns too.
Some items are GRS and OEKO Tex available
Denier:          1.5D-30D
Type:             Solid(round, triangle)
Grade:           Recycled 100%
Color:             white, optical white, super white, color, black
​Cut Length:   32mm-102mm
Finish:           slick, low shrinkage, dry, FR
Application:   Filling, wadding, padding, mat, needle punch, carpet yarns, felt etc.