We can provide a wide variety of pillows for OEM services which include down alternative pillows, polyester pillows, cotton pillows, etc…
If you are looking for Viet Nam textile products such as pillow, mattress, blankets, quilting, comforters, cushions, bedding sets, batting, wadding, padding, then please feel free to contact us now for quick support and instant quote. We are happy to serve your inquiry!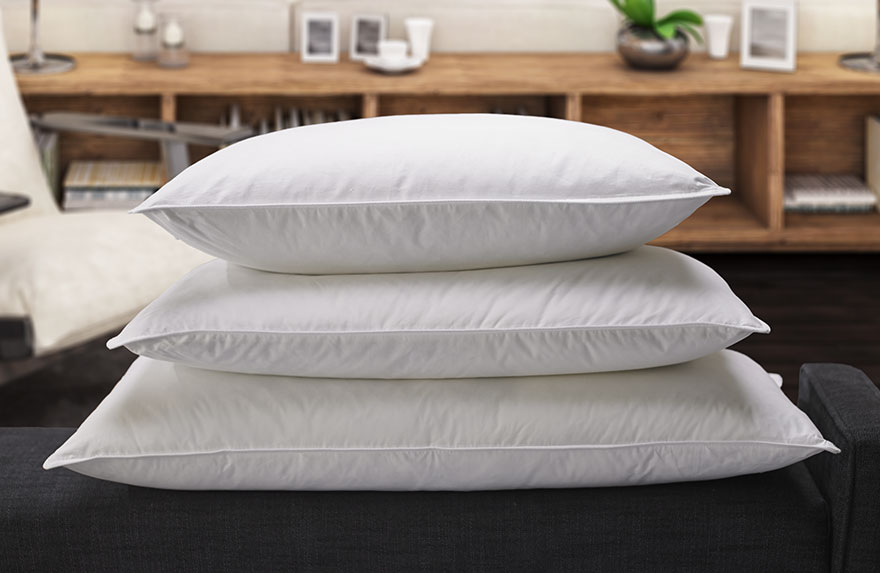 PRODUCT DESCRIPTION
Soft polyester fill made from recycled plastic bottles
Hypoallergenic
Made with our special hollow Conjugate fiber for excellent shape and bounce retainability.
Easy care fabric covering with a side piping to give an enhanced look.
Easily washable and durable.
Proper neck support.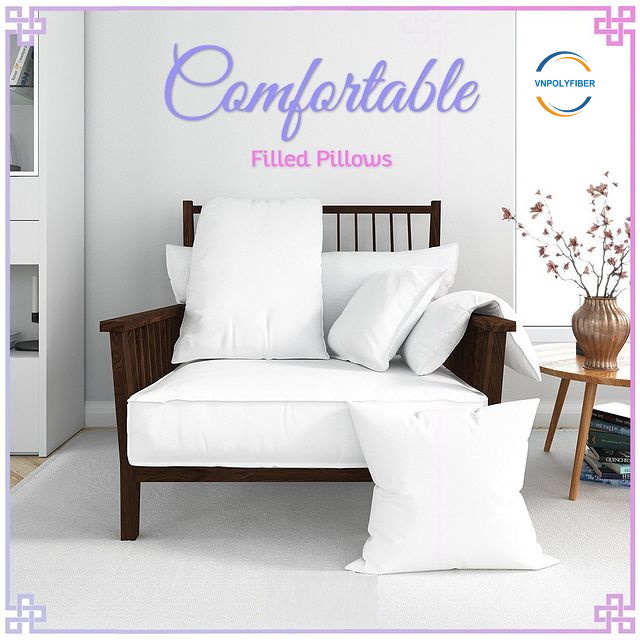 PRODUCT DESCRIPTION
Filled with fine microfibres.
Made with superior cotton shell.
Hygenic, anti- allergic pillow.
Comes with a premium piping, which enhances the aesthatics.
Viet Nam ultrasoft Down-like fibre pillow.
Specialised down-proof fabric covering.
Hygienic and odour-free, unlike feather pillows.
Back, Stomach.
A Sturdy, durable and Quality pillow.
Made with our hollow Conjugate fiber for excellent shape and bounce retainability.
Cost effective.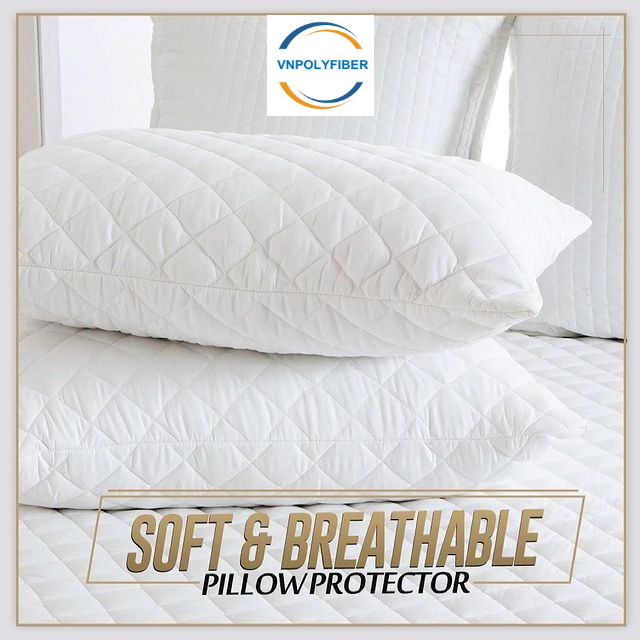 PRODUCT DESCRIPTION
Specially engineered to provide unmatched comfort and an enhanced sleeping experience.
Microfibers gently support the head and keep it well rested.
Memory foam allows tension-free and well-relaxed sleep as it does not offer any resistance/tension to the neck's pressure points.
A premium knitted jacquard fabric pillow cover enhances the overall look of the pillow.
Back, Side
Made from revolutionary breathable microfiber construction that forms an effective barrier against dust mites and other harmful allergen particles.
A peach finish pillow fabric covering to complement the softness of microfiber.
All around colored cotton piping for premium look.
Hypoallergenic.